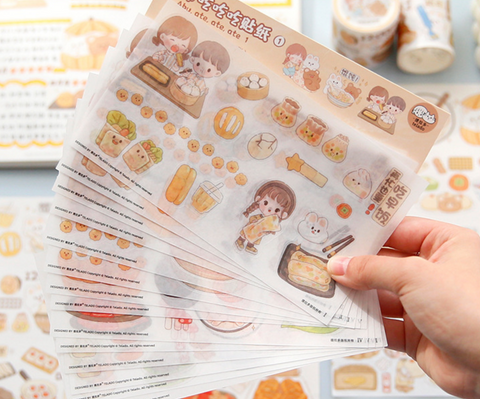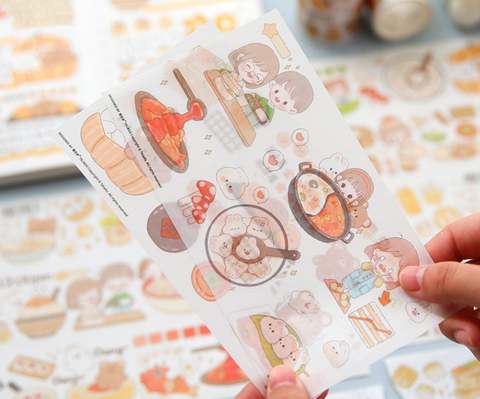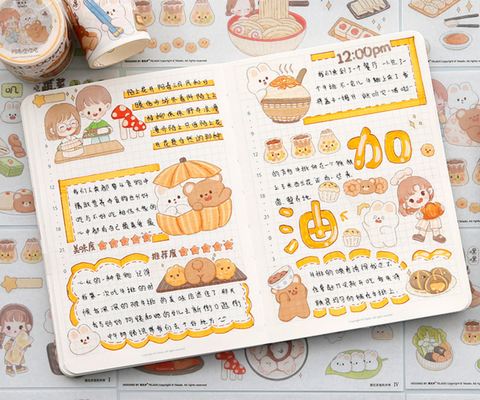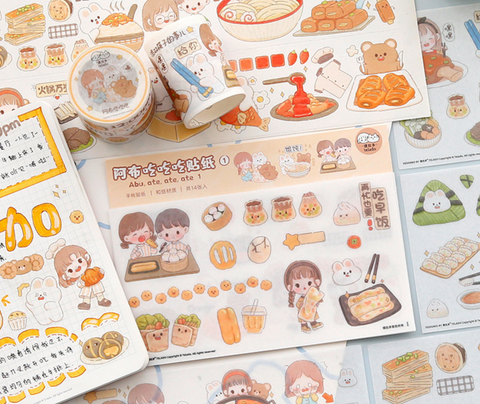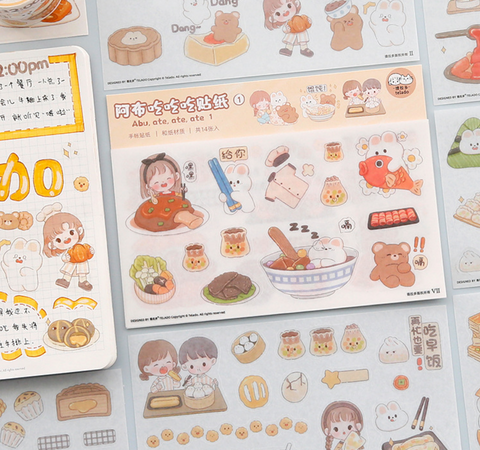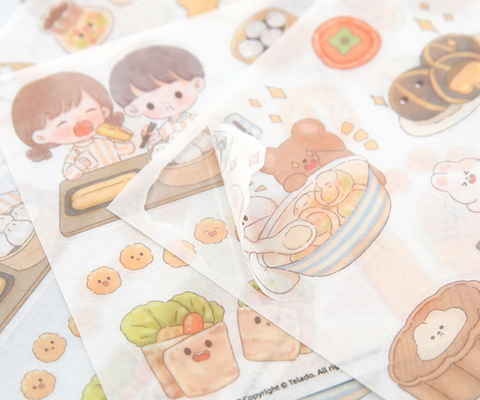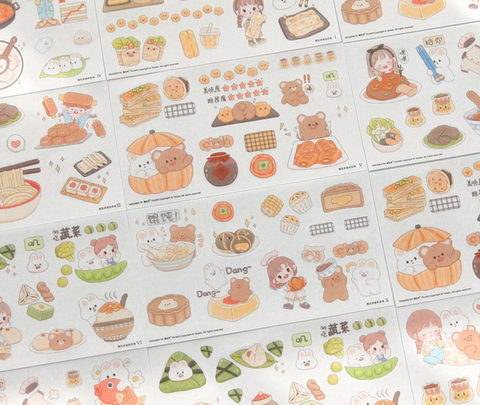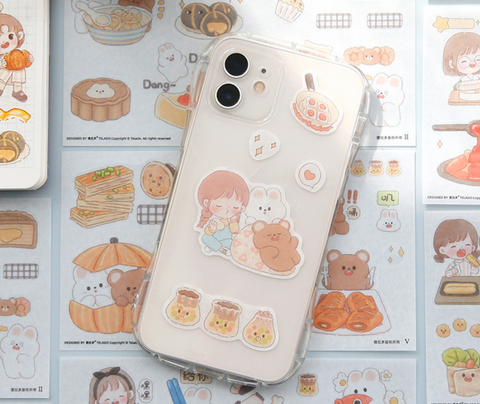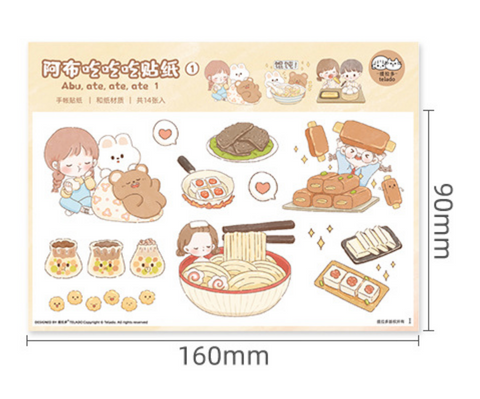 Abu
Abu ate ate ate Stickers 1
Introducing the Abu ate ate ate Stickers 1! These adorable stickers are perfect for inject some fun into your life. They're great for decorating journals or scrapbooks, and they make perfect little gifts too.

The stickers feature a variety of different food characters, all of which are drawn in a sweet and endearing style. Each one is sure to put a smile on your face.

So if you're looking for some extra decoration for your things, or just want to add a touch of fun to your world, make sure to grab a set of Abu ate ate ate Stickers 1!