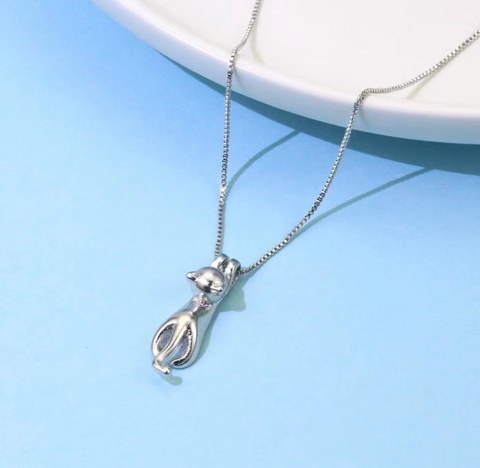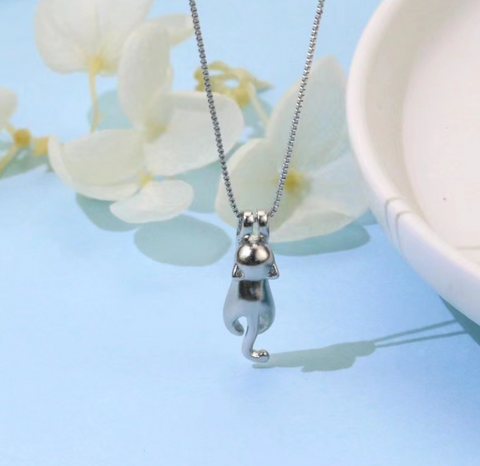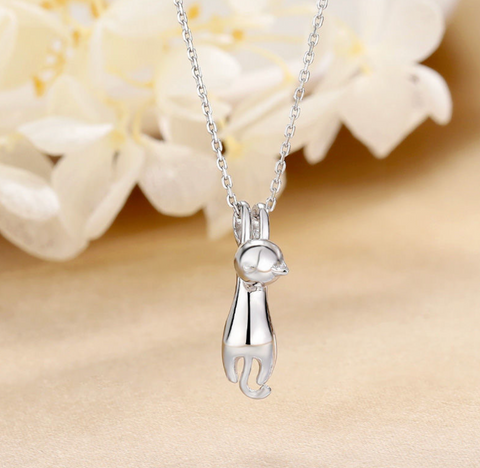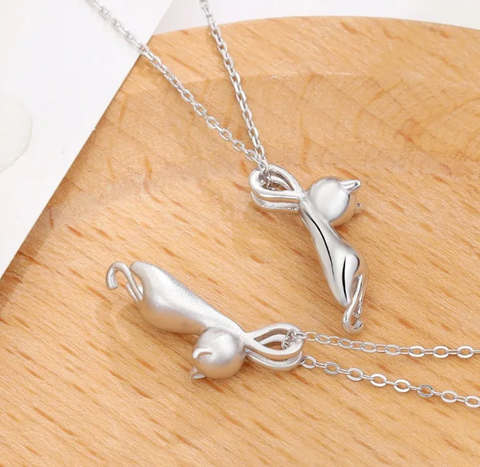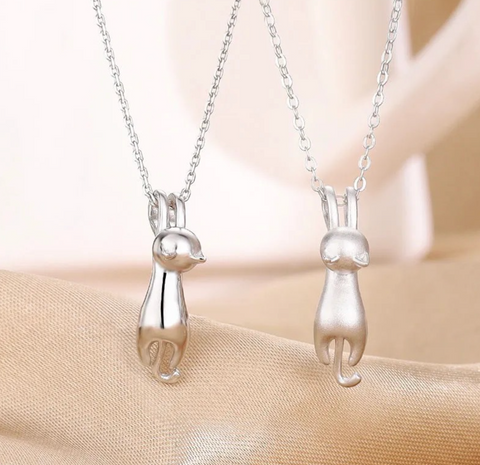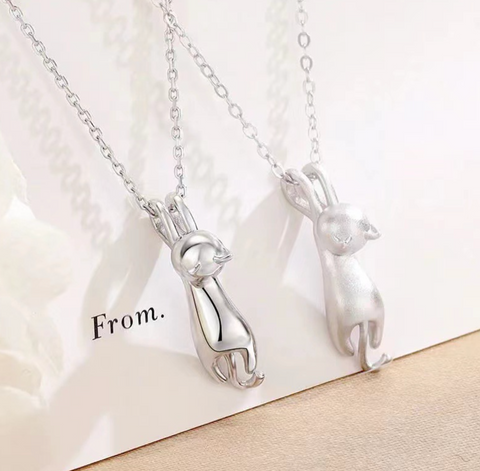 Midori Gifts
White Dangle Kitten Necklace
Instantly elevate your everyday look with this charming White Dangle Kitten Necklace. Crafted from sterling silver, the necklace features a dainty pendant of an adorable kitten hung on the chain. The adjustable chain makes it adjustable to whatever length you choose, making it perfect for pairing with any outfit and any occasion.

This simple but elegant piece will add a touch of style and cuteness to any ensemble. Whether you're attending a summer brunch or out shopping, this White Dangle Kitten Necklace can be your subtle statement piece. Plus, its delicate design also makes it ideal as a gift for that special someone in your life.

Women of all ages will adore this sweet and stylish necklace – get yours today to add charm to your wardrobe!