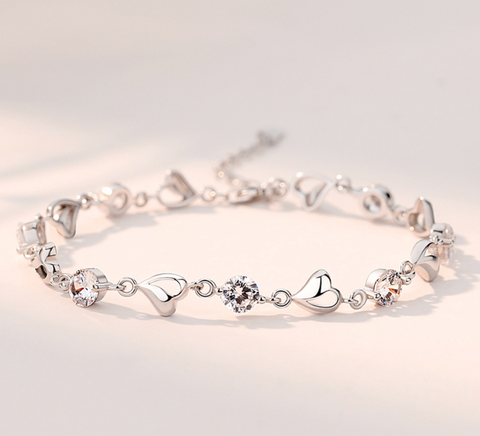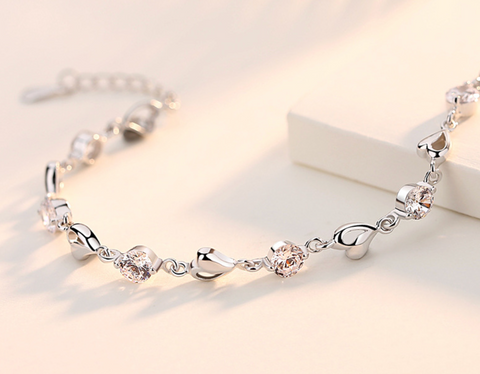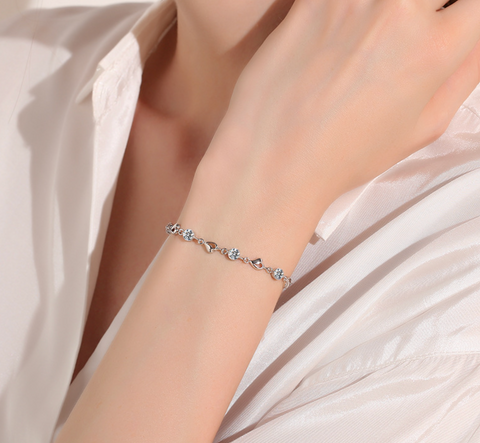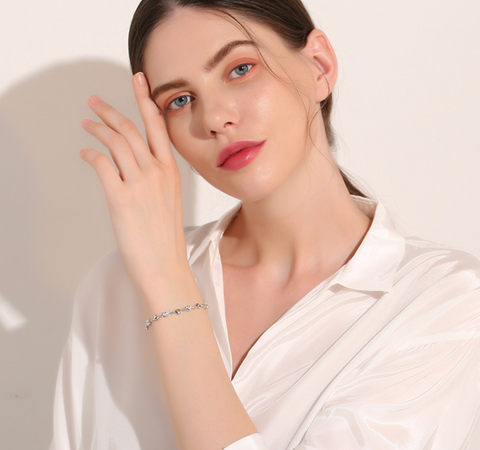 Midori Gifts
Sterling Silver Mori Bracelet
Introducing the Sterling Silver Mori Bracelet – a delicate, stylish accessory for the modern woman. Perfect for adding your own unique style to any outfit, this bracelet is made with hearts and sparkling crystals set in sterling silver. The subtle colors and alternating designs create a timeless and elegant look that adds just the right touch of delicacy and grace.

Measuring 19cm in length, this bracelet is perfect for wearing during special occasions or everyday use. Its thin design is comfortable on the skin while also giving your outfit some unmistakable flair. With its beautiful yet subtle design, this piece makes an effortless addition to any wardrobe and will quickly become your go-to accessory each day.

Make your mark in sterling silver with this stunning Mori Bracelet today!