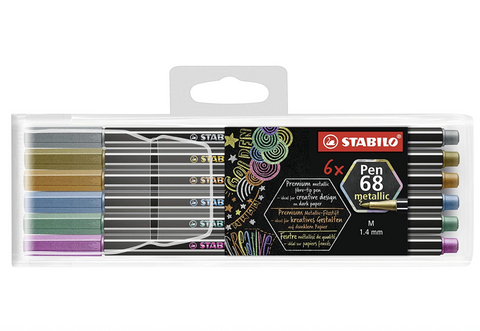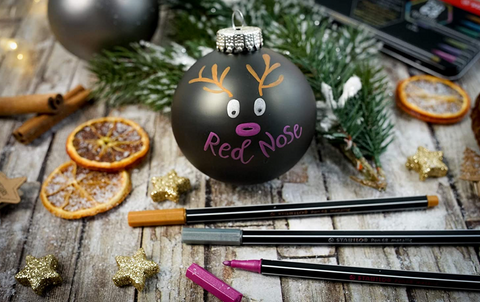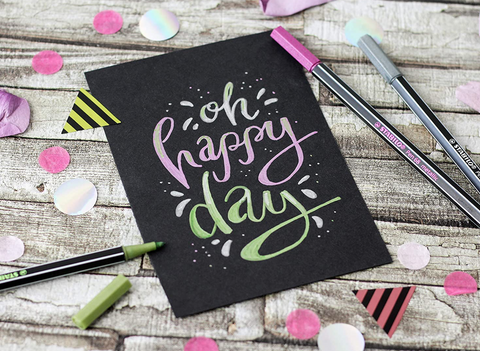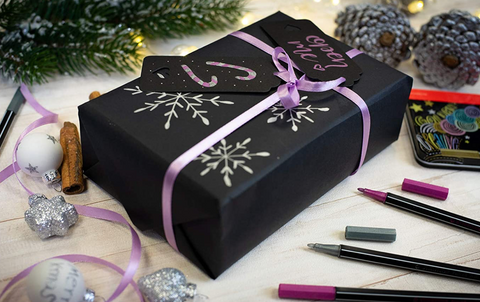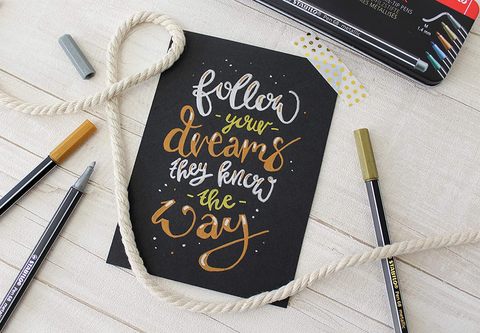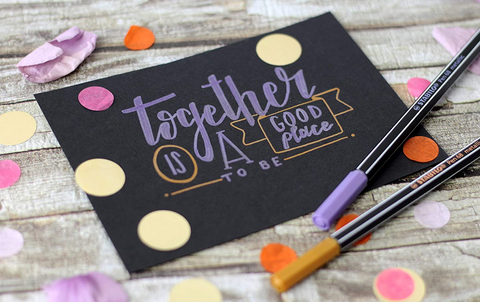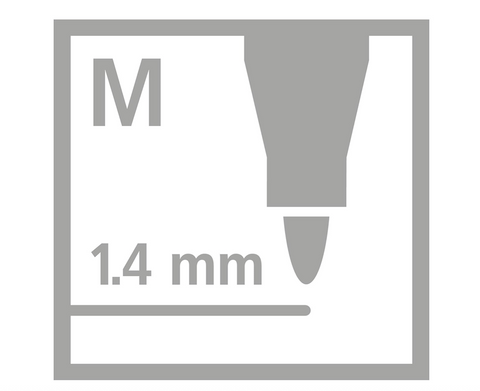 Stabilo
Stabilo Pen 68 Metallic Marker Set 6 pcs
A delightful metallic marker set that writes on everything!
Give your DIY creations that special sparkle
The STABILO Pen 68 is the ideal pen for creative projects: from decorations made with loving care to hand lettering, do-it-yourself projects or drawings – the metallic colours make every work of art shine. Thanks to the great coverage and brilliance, the 6 metallic colours create a "wow effect" on many surfaces, such as on dark paper, cardboard, and foil. The unique metallic look is easy to apply without ever having to pump or shake the pens. So it's easy to concentrate longer as you work on your creative ideas! In addition to the odourless ink, the robust pen tip ensures a super drawing experience because the rich colour application allows you to create dazzling highlights in no time. The pens are an ideal gift for those with creative minds and do-it-yourself fans.
Product features:
• Plenty of variety with eight shimmery metallic colours: gold, silver, copper, metallic blue, metallic green, metallic light green, metallic rose, metallic violet
• Create highlights with high brilliance and luminosity
• Full color application via robust M-tip (Medium)
• Detailed drawing with 1.4 mm line width
• Well-known STABILO Pen 68 water-based inks