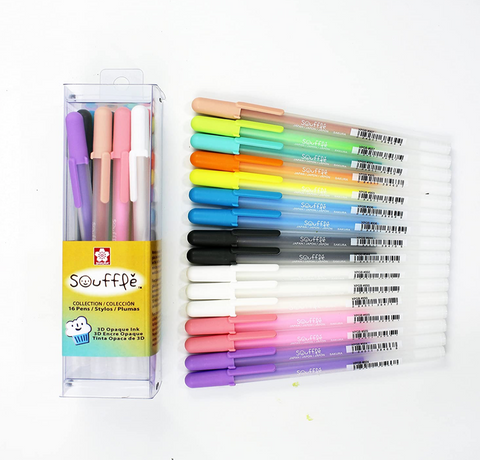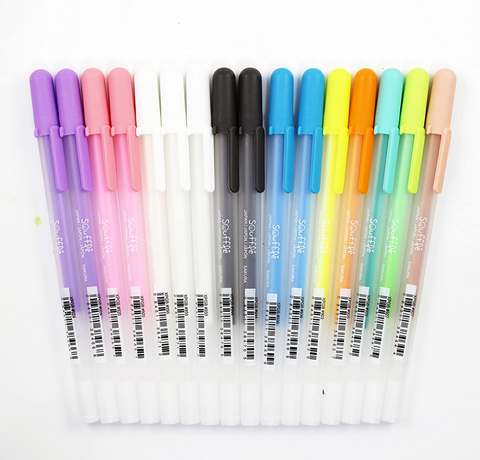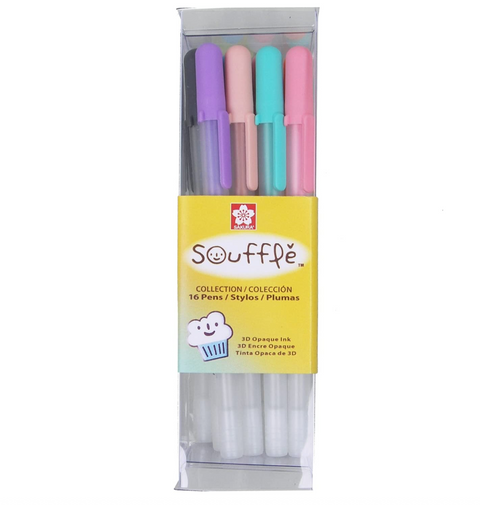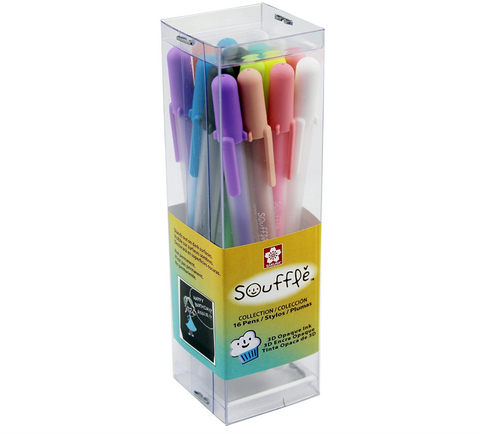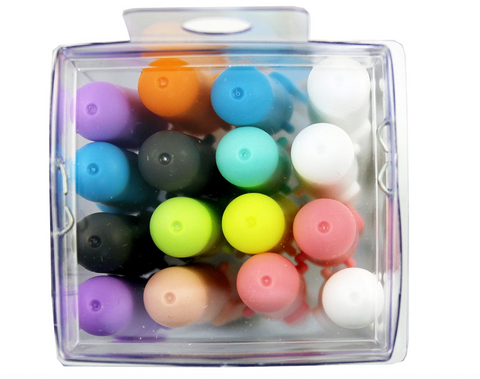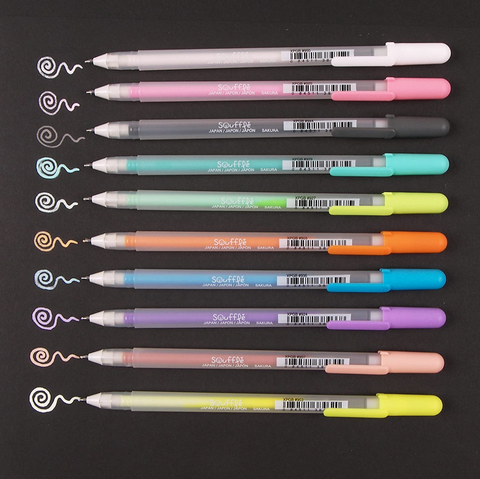 Sakura
Souffle Cube 16pc
The soft color and raised line of Soufflé add dimension to DIY craft projects. Three dimensional (3-D) ink leaves a raised ink line for writing you can feel. Soufflé pens color on plastic, coated paper, acetate, vellum and glass. One-of-a-kind, 3-D Soufflé ink comes in soft pastels and white, all of which dramatically stand out on dark backgrounds. 
No need to shake, pump or squeeze – just write slowly to let ample ink flow from the tip and allow time to dry completely. 
Note: Soufflé is a special craft pen for coloring or lettering. Since the ink flows thickly and takes time to dry it is not ideal for any lengthy writing. Drying time depends on the surface and amount of ink and varies from. White Soufflé ink will appear clear until it starts to dry.