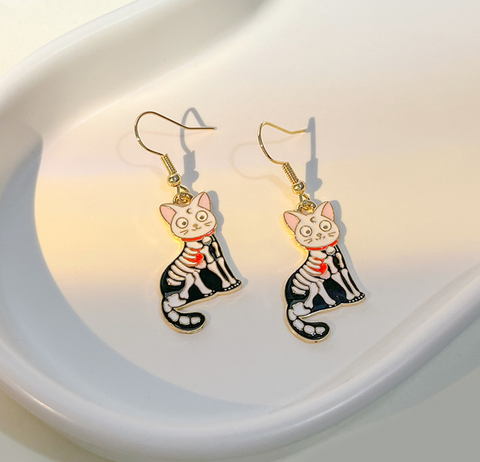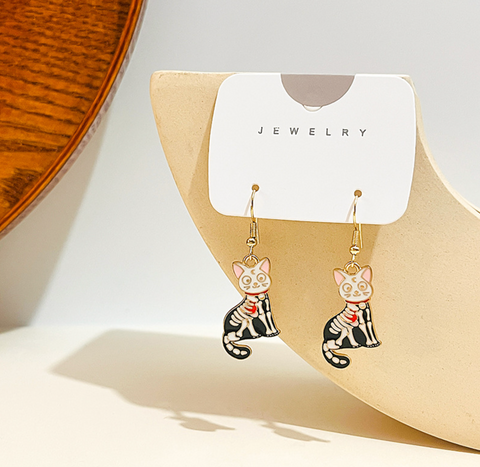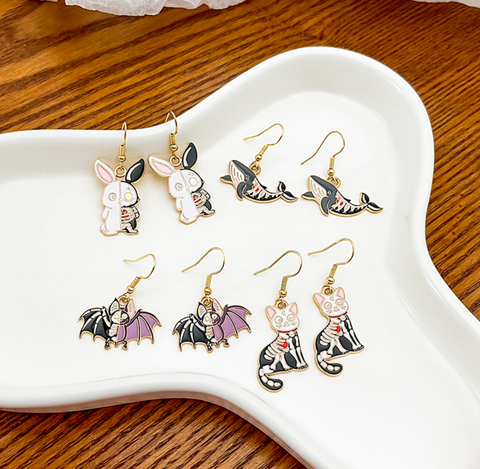 Midori Gifts
Skeleton Kitten Dangle Earring
Introducing the Skeleton Kitten Dangle Earrings! These beautiful earrings feature a unique design that is sure to stand out. The pendant is a combination of half kitten and half skeleton, allowing for a spooky yet playful look.
Product Highlights:
🐈Hypoallergenic Composite Metal: Made from hypoallergenic composite metal for a safe, comfortable wear. Our earrings are easy on your skin and won't irritate it or cause any reactions.

🐈Durable: Crafted with a durable design that will last for years without losing its charm. The earrings are built to withstand everyday use and look great throughout the journey.

🐈Lightweight: Don't let those delicate looks fool you! These earrings are lightweight, making them comfortable to wear for long periods of time. Perfect for days when you want to add a little extra something to your look.

🐈Great Gift: Give the gift of joy with these beautiful Skeleton Kitten Dangle Earrings. Its unique design is sure to make anyone smile, making it an ideal gift for birthdays, holidays, and more special occasions!