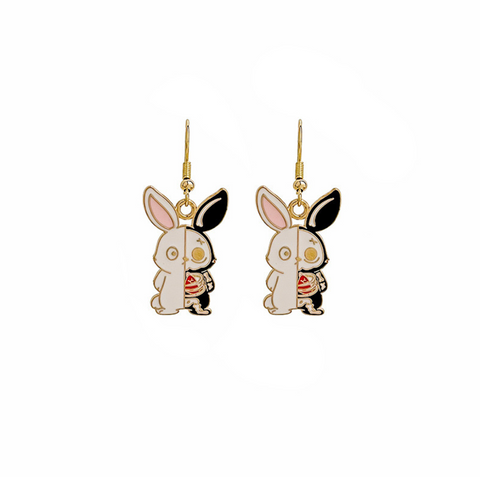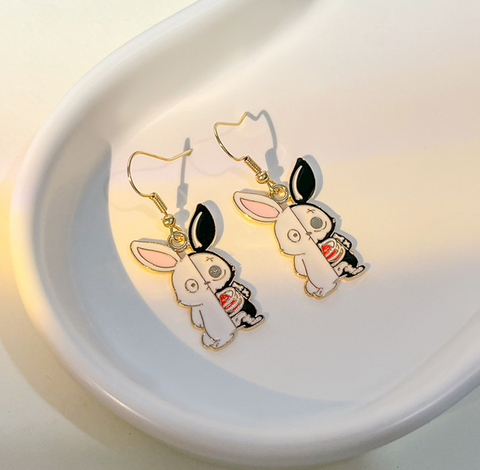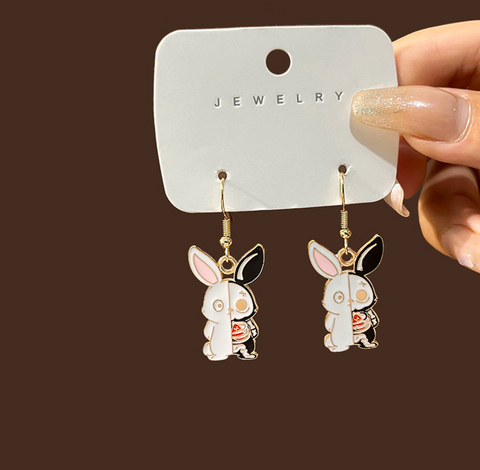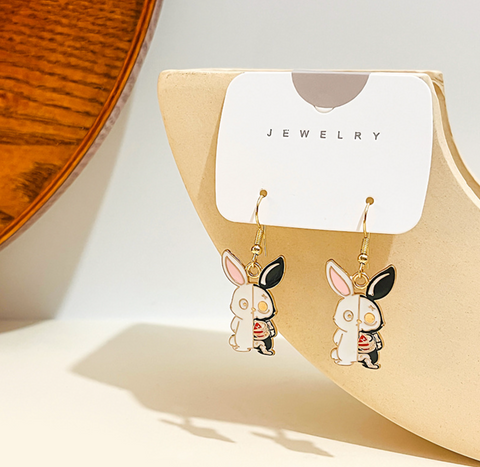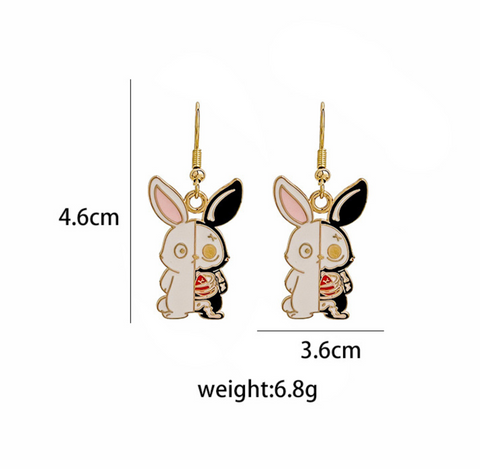 Midori Gifts
Skeleton Bunny Dangle Earring
This stunning Skeleton Bunny Dangle Earring is the perfect way to show off your unique style. Crafted with a beautiful half bunny, half skeleton design, these earrings will add a bit of magic to any look.
Product Highlights:
💀Hypoallergenic composite metal: Our Skeleton Bunny Dangle Earrings are crafted with hypoallergenic composite metal to ensure that you don't experience any discomfort. No more itchy, red skin or rashes!

💀Durable: Don't worry about them breaking even after multiple wearings. These earrings are designed to last and stand up to the test of time.

💀Lightweight: It's important for your comfort level that earrings are lightweight so you don't feel like you're wearing weights on your ears. Perfect for wearing all day without feeling any extra bulk.

💀Great Gift: Looking for a unique and special gift? Surprise someone special with these beautiful Earrings! They make a great present for birthdays, anniversaries, graduations, holidays and more.