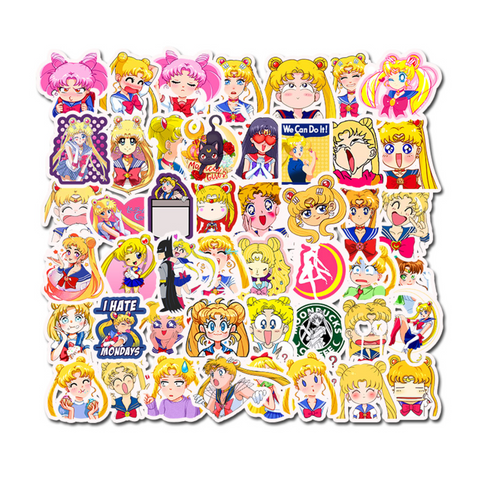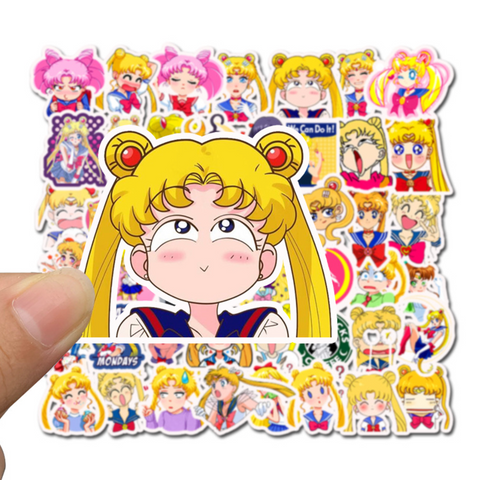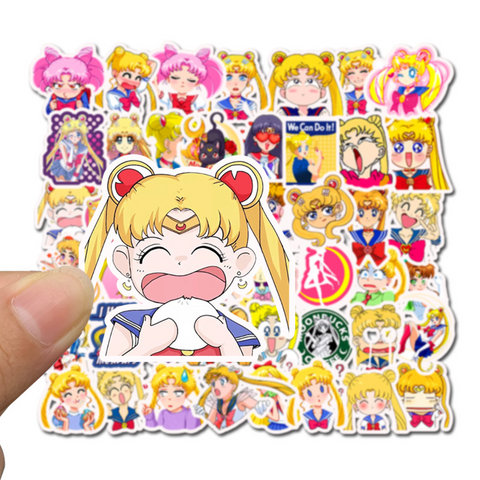 Midori Gifts
Sailormoon Vinyl Stickers 50pc
Introducing the enchanting world of Sailormoon brought to life in vibrant and adorable vinyl stickers! Are you ready to embark on a magical journey with your favorite guardian heroes? Look no further, because we have the ultimate treat for all the Sailormoon fans out there - the Sailormoon Vinyl Stickers 50pc pack!

Product Highlights:
🌟Waterproof: Whether you put them on your laptop, mobile phone, or notebook, the vinyl stickers are waterproof, so you can be sure they'll last through all kinds of wear and tear!

🌟Vinyl material: Crafted from high-grade vinyl, these adorable stickers won't fade or tear easily and are sure to bring a bright, cheerful aura to any space.

🌟Vibrant colors: Brighten up your day with breathtaking, crystal-clear prints in vibrant colors. You'll love everything about these Sailormoon stickers!

🌟Easy-to-peel backing: Easily remove them at your leisure without leaving any pesky residue behind. Make decorating your things as easy and exciting as possible!

🌟Great gift idea: Looking for a special present? Our 50pc sticker pack is an excellent choice for gifting. Best of all, the recipient will think of you every time they use it!