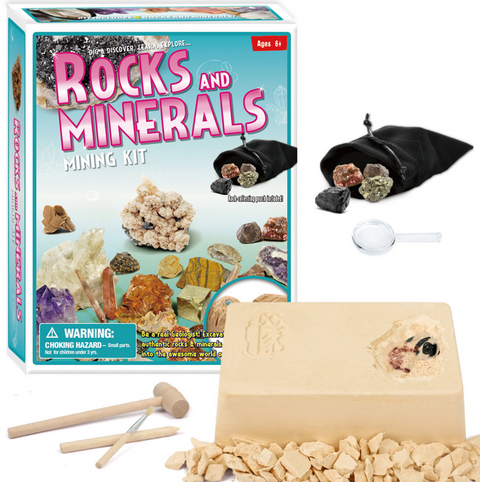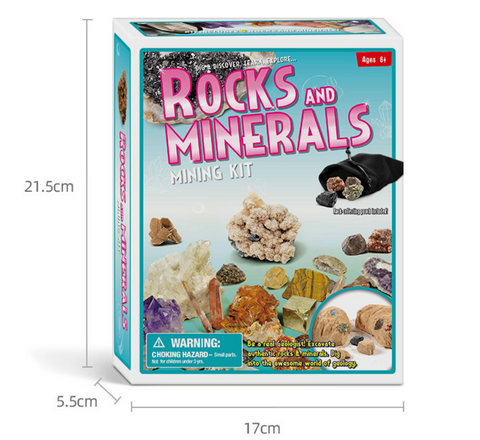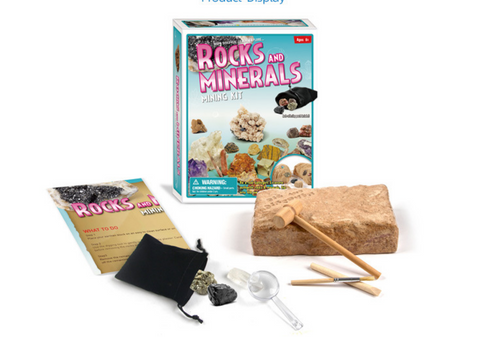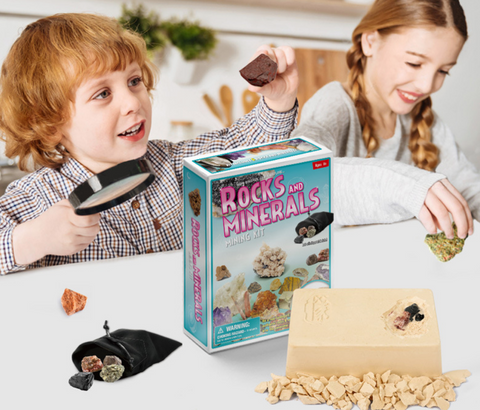 Midori Gifts
Rocks and Minerals Mining Kit
Welcome to the exciting world of rocks and minerals! With this fun Mining Kit, children ages 6 and up can learn all about these amazing natural wonders. This kit comes with everything you need to mine for rocks and minerals, as well as study them in detail.

With the included chisel and hammer, kids can dig their own mines right in the comfort of their own homes. And when they find a special rock or mineral, they can use the included guidebook to ID it and learn all about its unique properties. There are even pre-printed labels to help organize their collection.

This is the perfect activity for a rainy day or any day kids are looking for an exciting learning adventure. 
Materials: Magnifying glass, wood hammer, brush, chisel, rocks and minerals 
Measurement: 21.5 x 5.5 x 17 cm