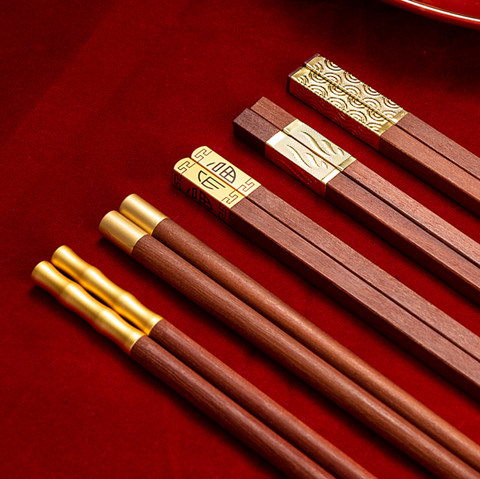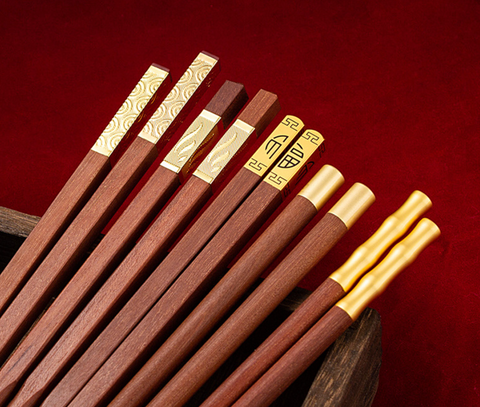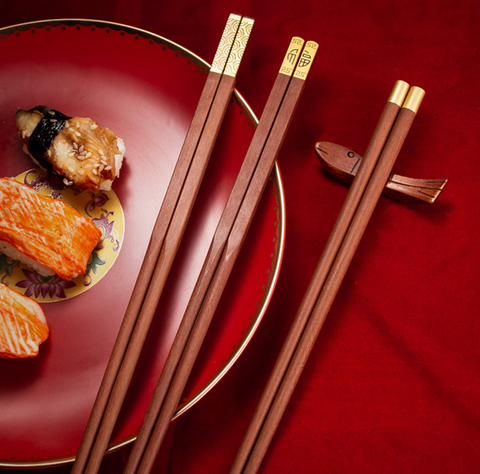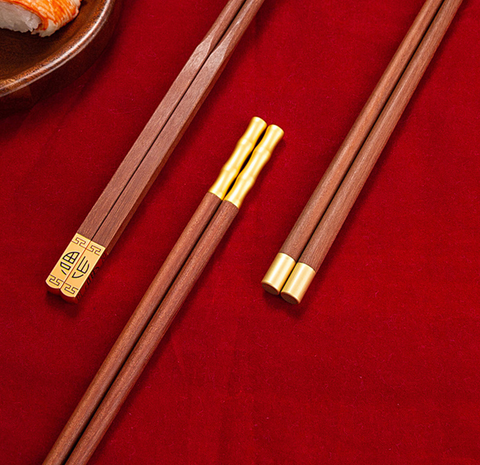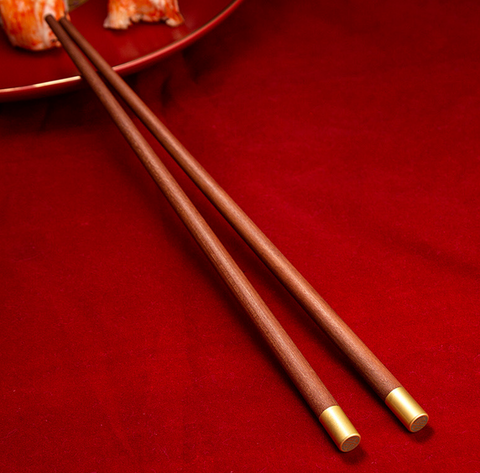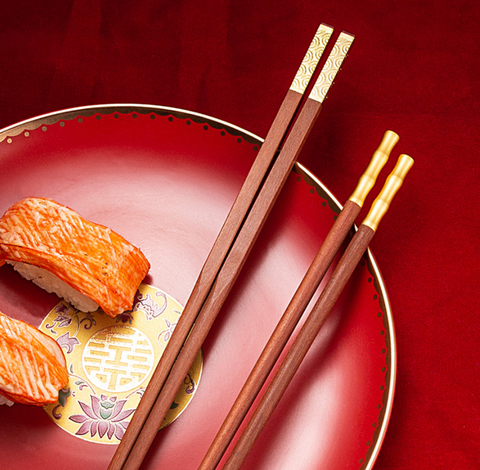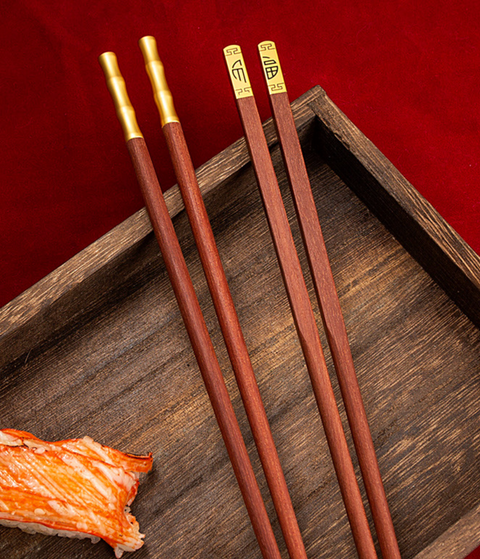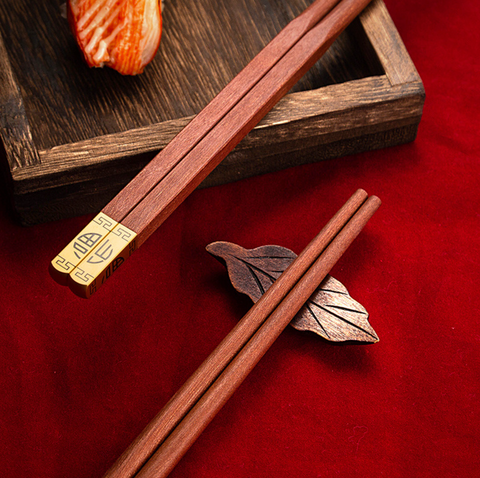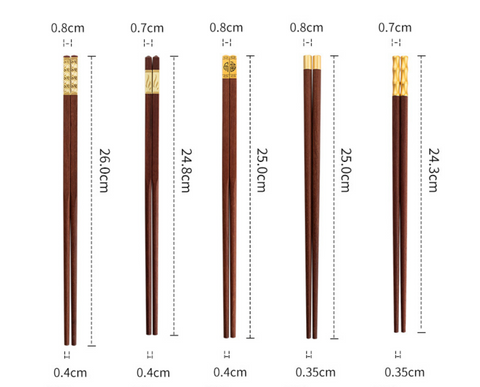 Midori Gifts
Red Sandalwood Chopstick Set 5 Set
Introducing the Red Sandalwood Chopstick Set 5 Set—an elegant and adorable addition to your kitchen! These chopsticks come in five different designs, each featuring intricate gold embellishments to add a touch of sophistication and sparkle. Each design is sure to delight as you choose your favorite one for your next meal.

These chopsticks are made from lovely red sandalwood for an exquisite look that will make you want to reach for them again and again. Best of all, these chopsticks are durable and long-lasting so you can savor every meal with them for years to come. And since they're wooden, we recommend that you handwash them so they stay in perfect condition.

When it comes time to dine out with friends or family, the Red Sandalwood Chopstick Set 5 Set will have you ready! Invite admiration and envy with these delightful chopsticks that bring beauty and comfort right before your eyes. So don't wait—add this unique set to your collection today!
Measurement: 24.3cm