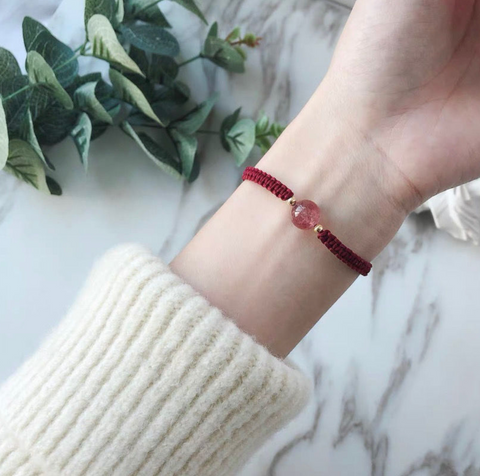 Midori Gifts
Red Braided Bead Bracelet
Introducing this elegant yet simple Red Braided Bead Bracelet – perfect for every stylish female. The adjustable band hints at an ability to easily customize the bracelet and make it unique to its owner.

This special bracelet is adorned with natural crystals, so each beauty is completely original and will shine just like you! It's one a kind and it's sure to help create an eye-catching accessory in any wardrobe.

The Red Braided Bead Bracelet doesn't just dazzle from the outside though – each one is made with well wishes such as hope and joy that only good friends can truly appreciate. So, when someone has one of these bracelets you can be sure that its warmhearted wishes are as bright as the sparkle of its extraordinary crystals.

Add a stunning touch to your wrist or give it away as a lovely gift for your special gal-pals. The Red Braided Bead Bracelet is ideal for adding charm and panache to any ensemble.