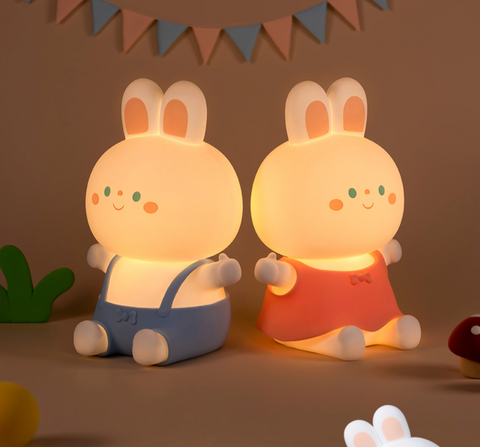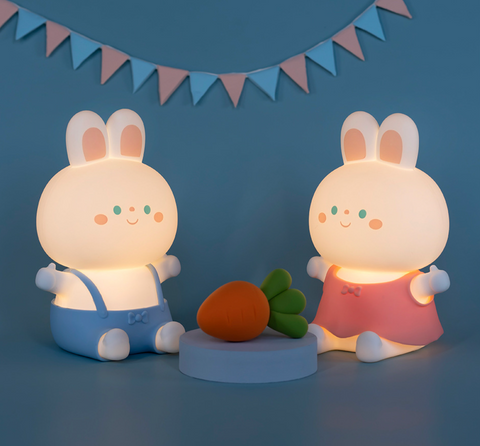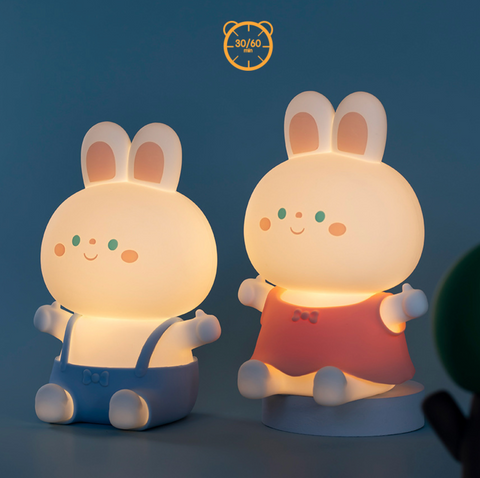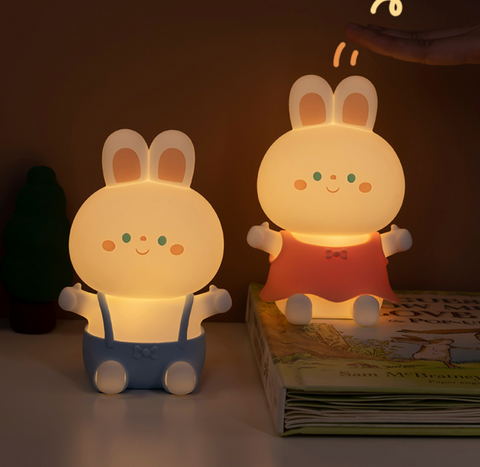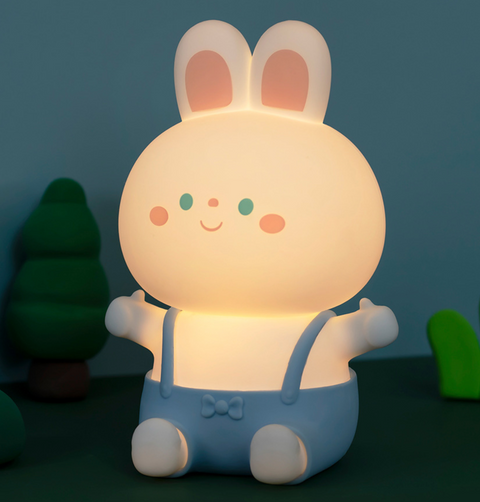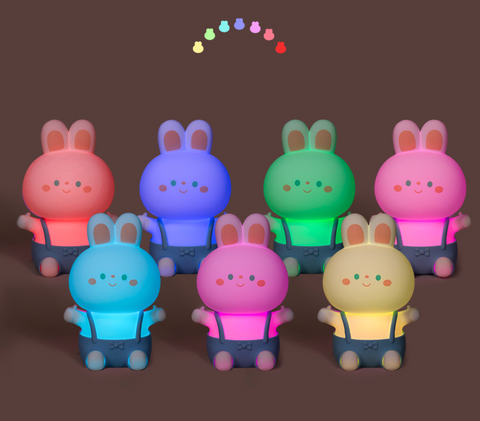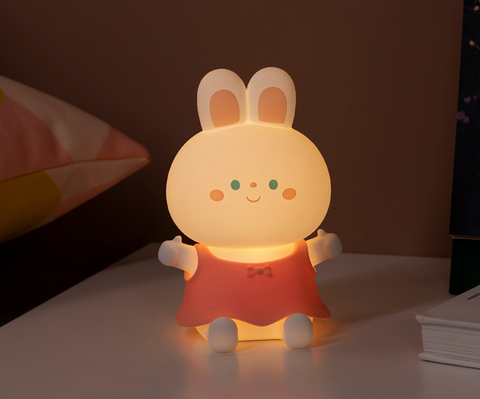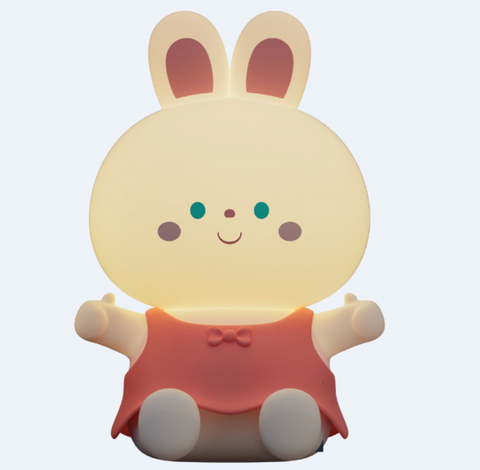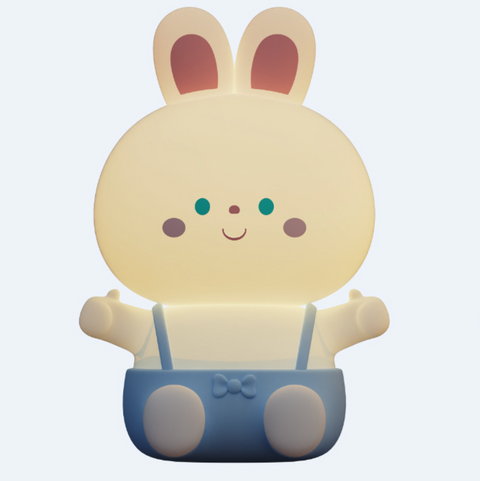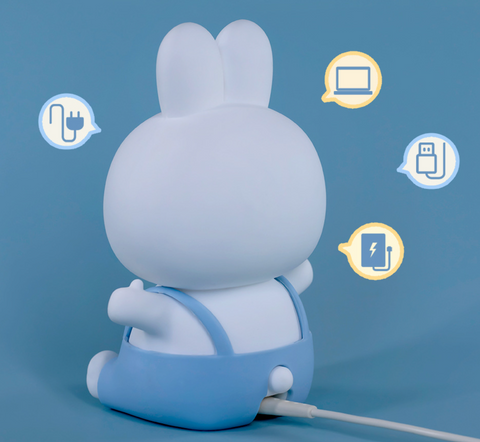 Midori Gifts
Rabbit Nightlight
Welcome to the world of Rabbit Nightlights – the only nightlights that offer a sweet, comforting glow in any room. Perfect for students of all ages, these adorable little boy and girl rabbits provide the perfect amount of light to drift off to sleep without ever feeling overwhelmed.

Made with an ultra-durable silicon exterior and featuring a 30/60 timer, you won't have to worry about replacing these nightlights anytime soon. Plus, their small size make them the perfect fit for any bedroom or living space. And now, if that wasn't enough – you can also control the intensity of brightness and even change the color! Simply adjust the settings to your desired levels and let your imagination run wild.
Create a peaceful atmosphere conducive to deep relaxation and sweet dreams while adding a touch of fun with our Rabbit Nightlights! Available with an impressive 500mAh battery, they measure 10.1 x 8.8 x 14.7 cm which ensures they take up as little space as possible while still delivering maximum brightness and style.