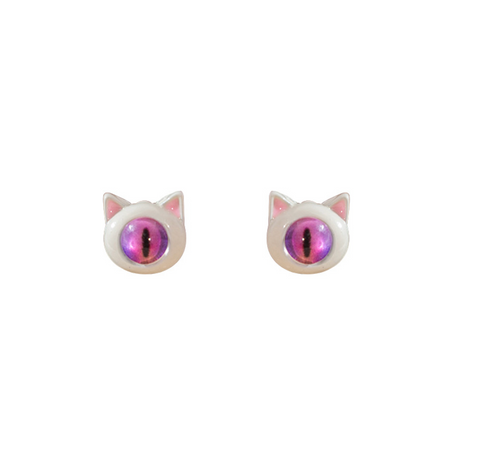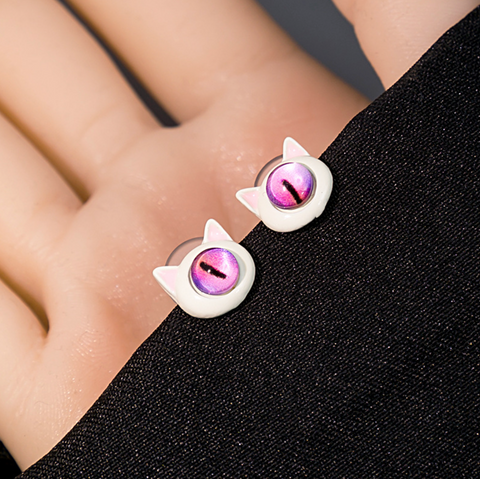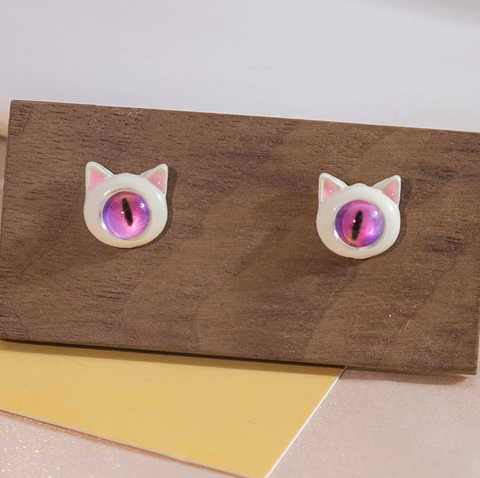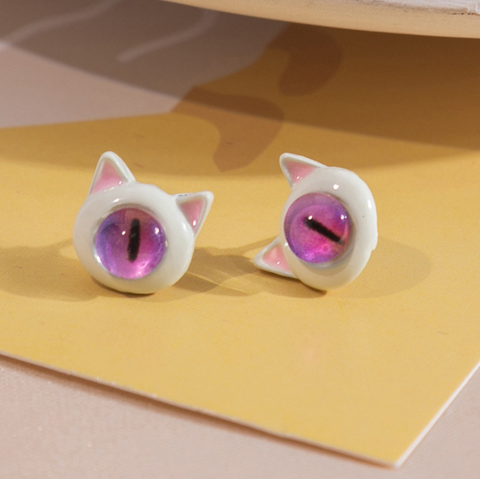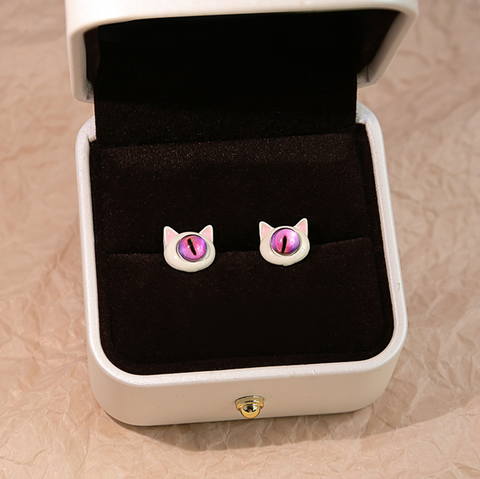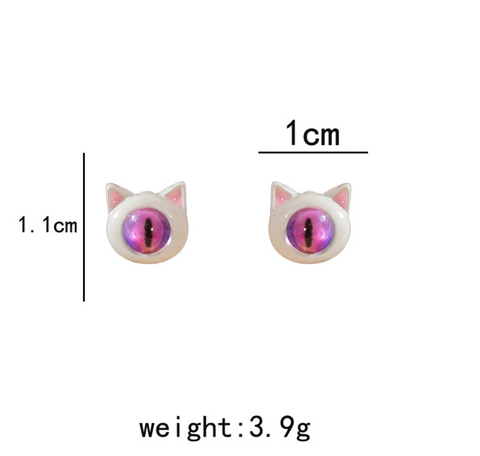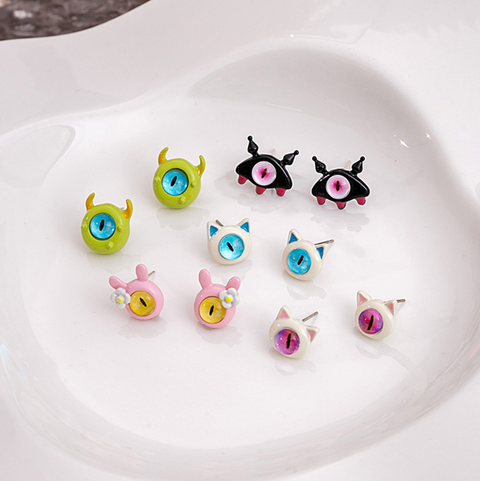 Midori Gifts
Purple Pink Monster Eye Stud Earring
Welcome the spookiest season of the year with a hint of glamour with the Purple Pink Monster Eye Stud Earrings! These eye-catching earrings combine a unique, playful design with a beautiful color palette, making them perfect for Halloween (or whenever you like)!
Product Highlights:
😈Hypoallergenic Composite Metal: Crafted with a unique, hypoallergenic composite metal that offers superior durability, these earrings will be a long-lasting staple in your wardrobe!

😈Durable: The strong and sturdy construction of the Purple Pink Monster Eye Stud Earrings ensures they won't break under wear and tear.

😈Lightweight: Forget about uncomfortable earrings weighing down your lobes! These studs are super lightweight so you can keep them in without any hassle.

😈Great Gift: Searching for the perfect gift? Look no further than these eye-catching earrings! With their stand-out design and funky colors, they'll make anyone smile this Halloween season.