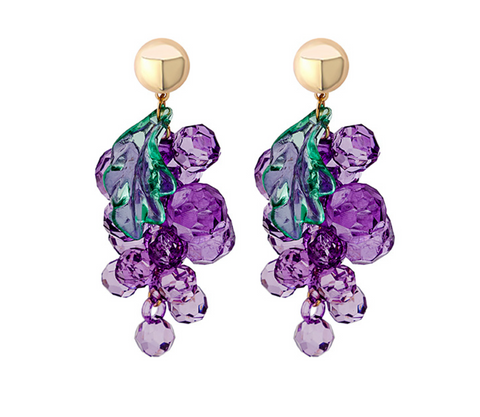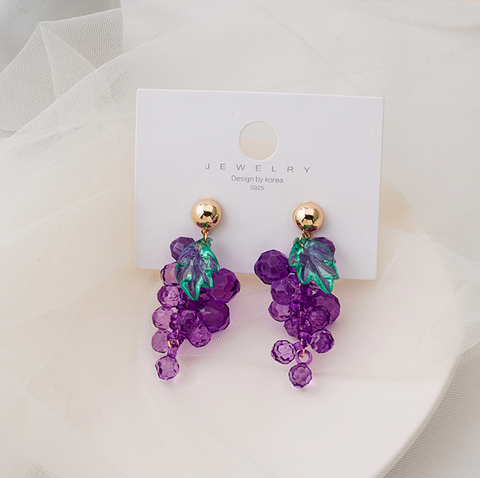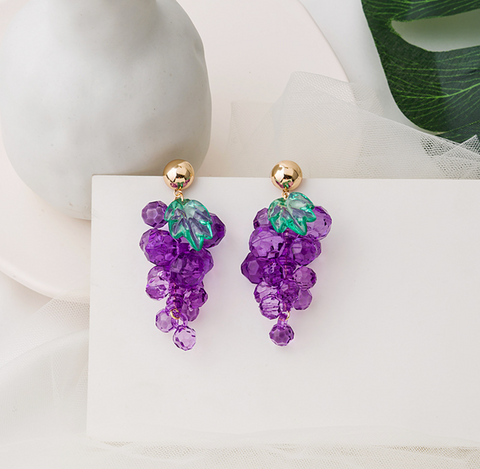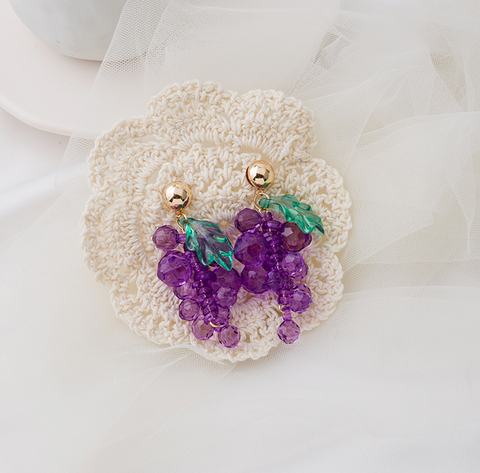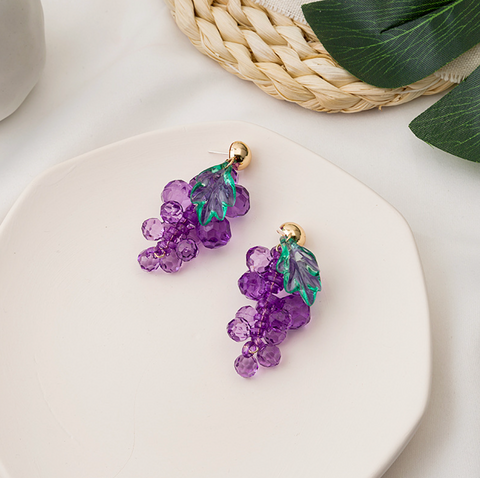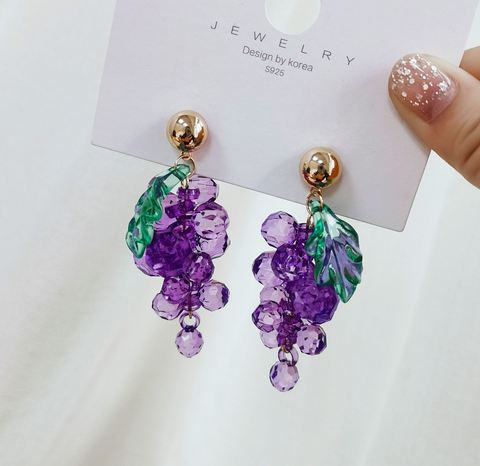 Midori Gifts
Purple Grape Dangle Earring
These Purple Grape Dangle Earrings are perfect for making a statement and adding a touch of elegance to any look. Designed in a grape bunch shape and crafted with care, the earrings are sure to bring out the best in you.
Product Highlights:
🍇Hypoallergenic Composite Metal: Each pair of earrings is designed using hypoallergenic composite metal for maximum durability and comfort, making it perfect for everyday use.

🍇Durable: Crafted with care from the highest quality materials to ensure lasting color and beauty. With proper care, the earrings can last a lifetime!

🍇Lightweight: These dangle earrings have a weightless feel that won't weigh you down during your day or night activities. Enjoy the light, airy movement of these glamorous earrings without feeling weighed down.

🍇Great Gift: Perfect for birthdays, anniversaries, or even just for fun! These unique earrings are guaranteed to put a smile on any face and become an instant favorite accessory for years to come.