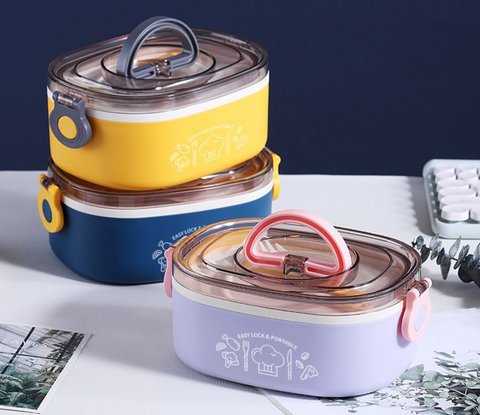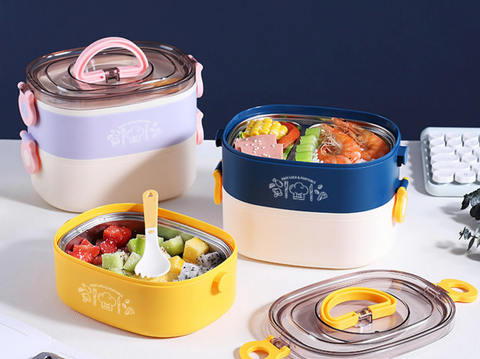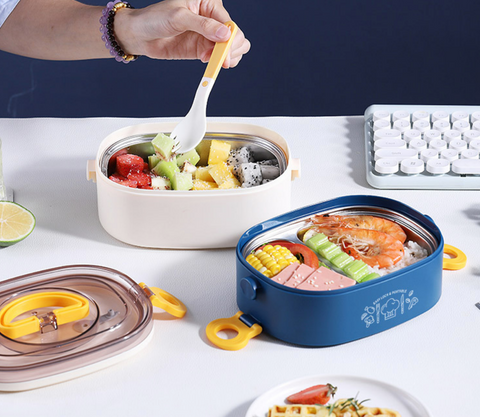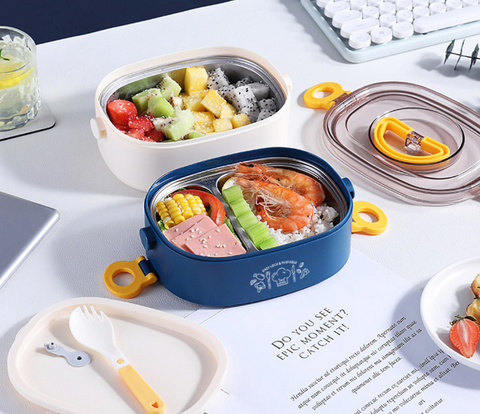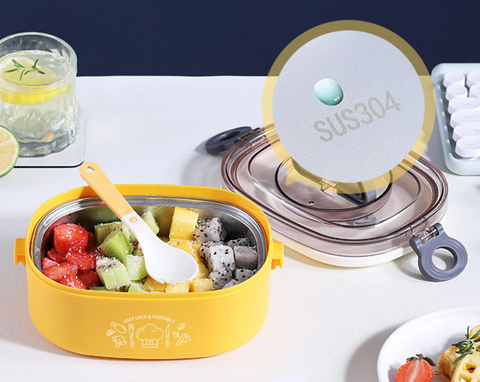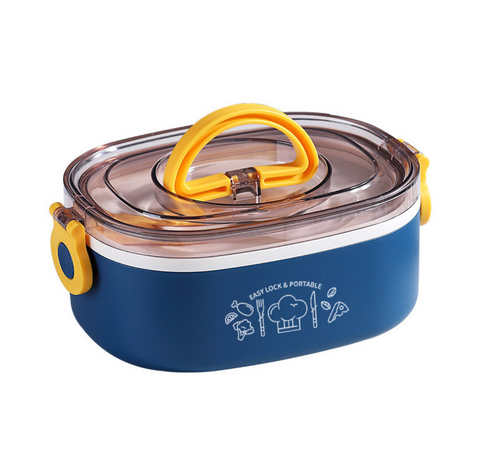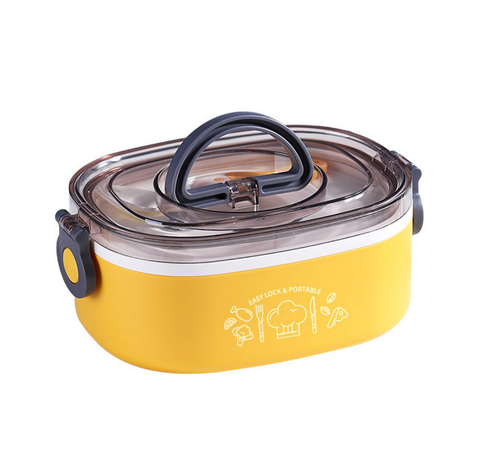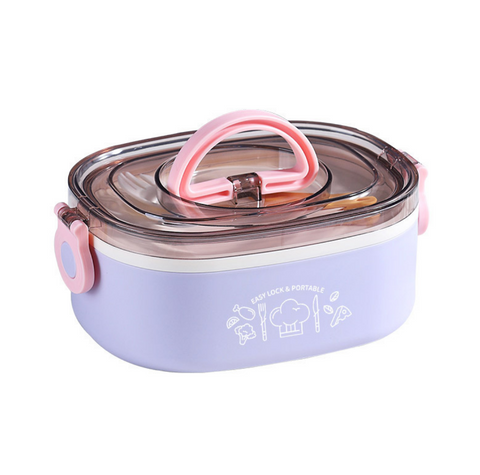 Midori Gifts
Portable Lunch Box 600ml
Do you brown bag it? Toting your sandwiches and salad in a sad, old paper bag? Well, those days are over! Now, there's a better way to tote your lunch with the Portable Lunch Box 600ml.

This color lunch box is just what you need to add a bit of fun and personality to your daily lunch routine. It's made with a stainless steel interior and vacuum sealed lip for freshness, and comes in three colors - purple, yellow and blue. Plus, it's easy to carry with you on the go. No more lugging around a paper bag!

So make your lunchtime more fun - and more stylish - with the Portable Lunch Box 600ml.