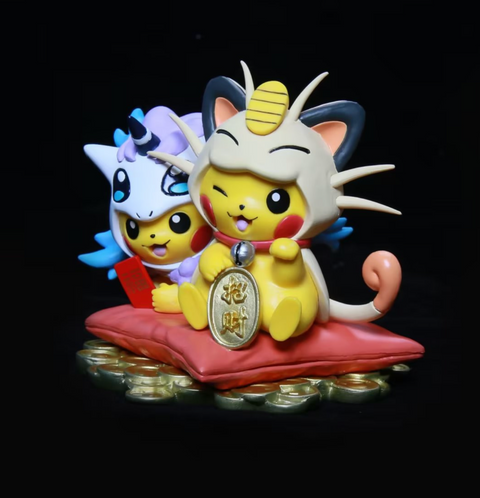 Midori Gifts
Pokemon Meowth Pikachu Statue
Immerse yourself in the captivating world of Pokemon with this unique Pokemon Meowth Pikachu Statue. Standing at 12cm tall, this statue is expertly crafted from premium-quality resin, featuring Pikachu in an endearing new role.
The statue displays Pikachu dressed as Meowth, seated on a plush red cushion atop a pile of gleaming coins. Accompanying Pikachu is a Galarian Ponyta, adding a touch of enchantment to the scene. In Meowth's paw is a charm, promising to bring good luck to its owner.
NOTE: There may be slight discrepancies between photos and statues.
This statue is manufactured in China.