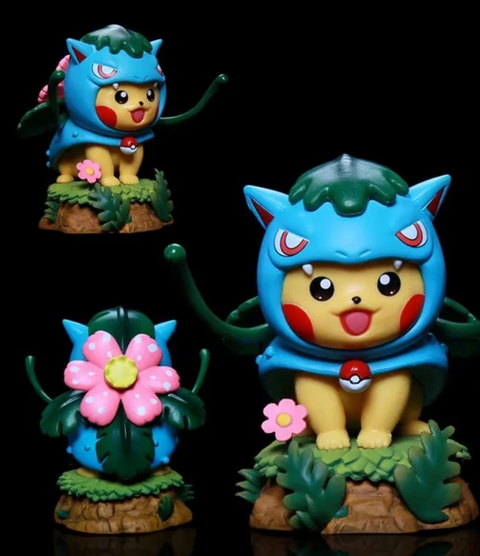 Midori Gifts
Pokemon Venusaur Pikachu Statue
Delve into the enchanting world of Pokemon with this delightful Pokemon Venusaur Pikachu Statue. Measuring at 11cm tall, this statue is meticulously crafted from high-quality resin, presenting Pikachu in an adorable new guise.
The statue features Pikachu dressed as Venusaur, nestled among plants and nature. This serene scene perfectly encapsulates the harmony between Pokemon and the natural world, making it an essential piece for any Pokemon lover's collection.
NOTE: There may be slight discrepancies between photos and statues.
This statue is manufactured in China.