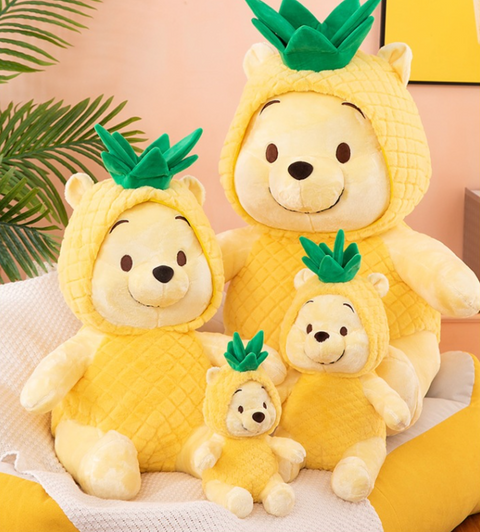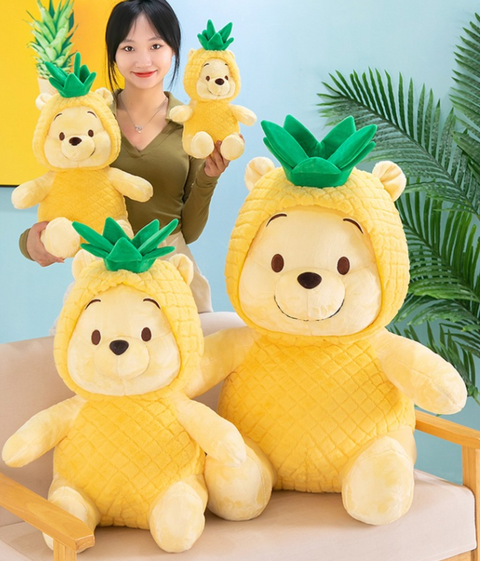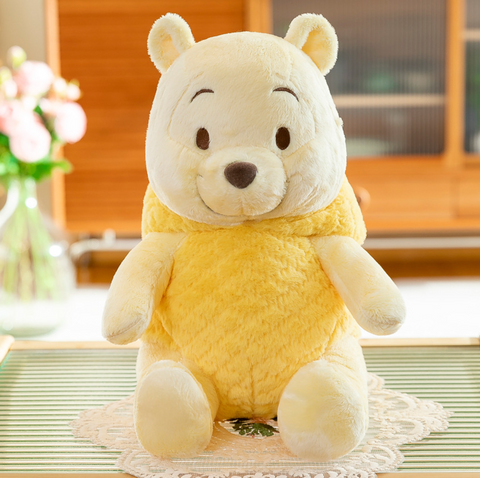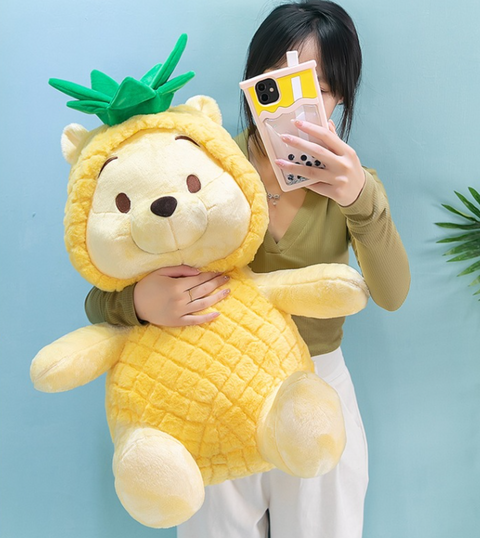 Midori Gifts
Pineapple Winnie the Pooh Plush
Introducing the Pineapple Winnie the Pooh Plush, a delightful blend of comfort and whimsy that's sure to be adored by fans of all ages. This plush toy features the beloved Pooh Bear dressed in a charming pineapple suit, offering a playful twist on a classic character.
Crafted from incredibly soft plush fabric and filled with 100% PP cotton, this plush toy provides a luxuriously soft and cozy feel. Whether you're snuggling up for a nap or taking Pooh on an adventure, this plush companion promises to provide comforting company.
The Pineapple Winnie the Pooh Plush boasts a unique design element - a pineapple hood that can be worn up or down. This feature adds a touch of versatility and fun to the toy, allowing you to change Pooh's look as you please.
Available in two sizes - 30cm and 50cm - you can choose the perfect companion for your adventures. Whether you prefer a smaller cuddle buddy or a larger plush to hug, there's a Pineapple Winnie the Pooh Plush that's just right for you.
With its exquisite design and high-quality construction, this plush toy is sure to be treasured by the most discerning fans of Pooh Bear. Bring home the Pineapple Winnie the Pooh Plush today and let its charm and comfort bring joy to your everyday life.