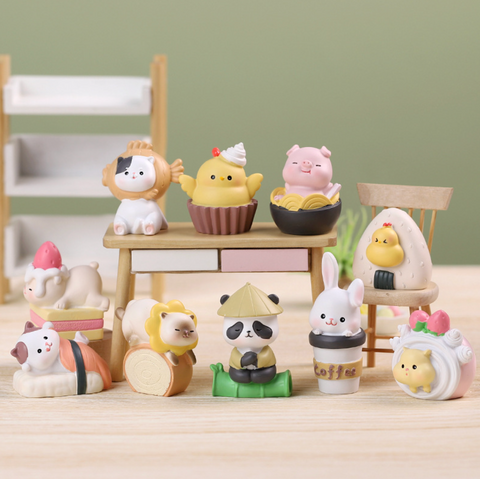 Midori Gifts
Pets in Food Blind Box Statue
Are you looking for a unique and precious little something for yourself or your best friend? Look no further! The Pets in Food Blind Box Statue is the ideal combination of animals and food. This miniature masterpiece measures 4cm tall and is made with delicious-looking PVC that'll make you crave a snack!

These blind boxes come as a complete surprise - what will you get? A chihuahua holding out a chocolate croissant, or a pug holding up an ice cream float? Maybe even carry a cat in an omelette? Whatever it is, this sweet little statue makes collecting figurines even more exciting.

Students, don't miss the chance to own one of these cute collectables. Pick up Pets in Food Blind Box Statue now and enjoy the feeling of surprise with every purchase!
Note: These are true mystery statues that each one is a surprise when it comes to you!