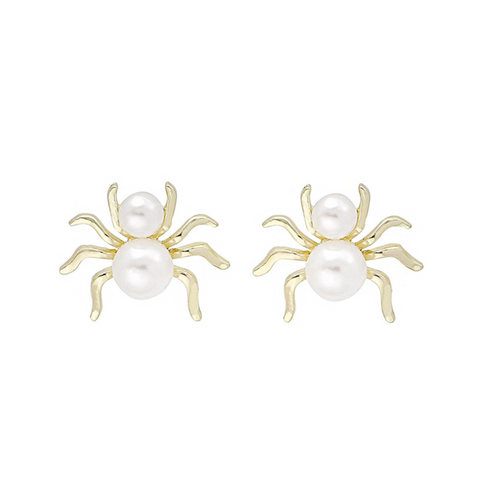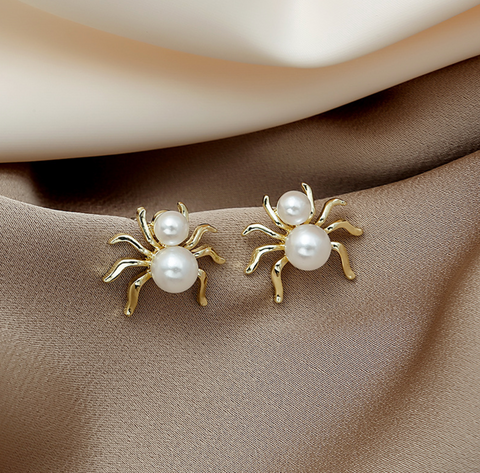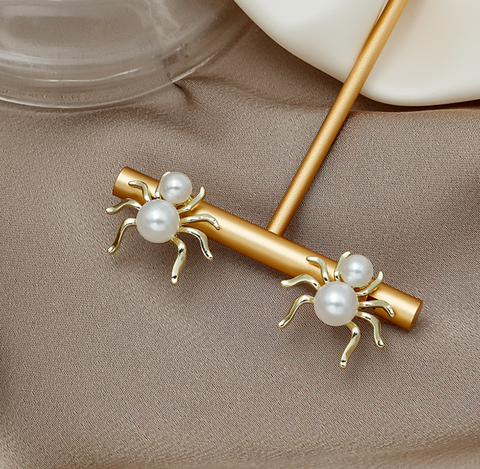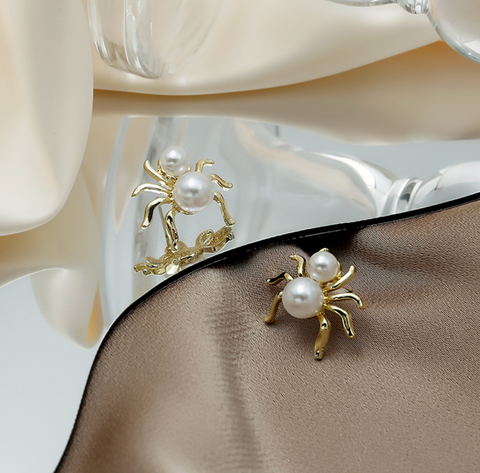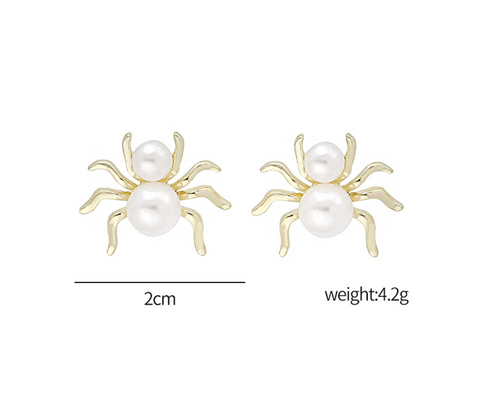 Midori Gifts
Pearl Gold Spider Stud Earring
The Pearl Gold Spider Stud Earring is a must-have for any woman who loves accessories that make a statement. These earrings feature a beautiful and elegant spider design, crafted with careful attention to detail. The gold tone finish creates a timeless look that will complete any ensemble and will look great for any occasion.
Product Highlights:
🕷Hypoallergenic composite metal: Our earrings are carefully crafted with a hypoallergenic composite metal that will not cause irritation or reactions. 

🕷Durable: These earrings are incredibly durable, allowing them to stand the test of time without fading or discoloration. You can enjoy these beautiful earrings for many years to come!

🕷Lightweight: These earrings are lightweight, making them comfortable enough for long days or nights. They won't weigh your ears down and won't add unnecessary bulk to your look.

🕷Great gift: Show someone you care with the Pearl Gold Spider Stud Earring! Whether you're buying for yourself or for someone special, this timeless piece is sure to be cherished and appreciated.