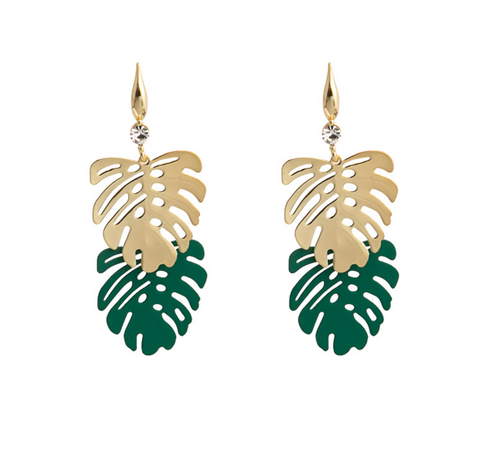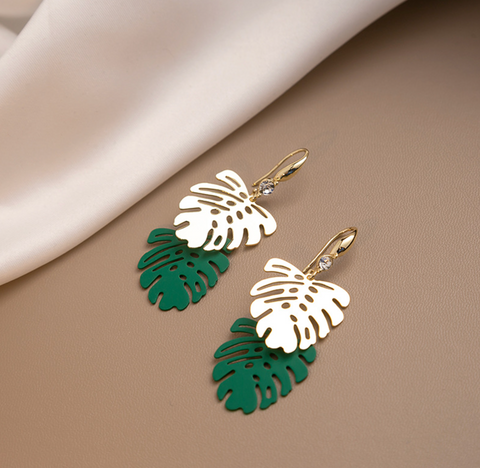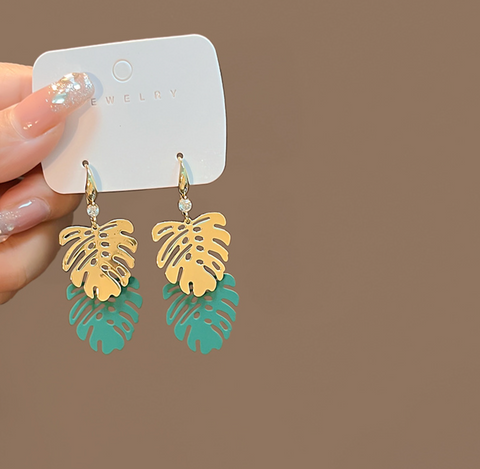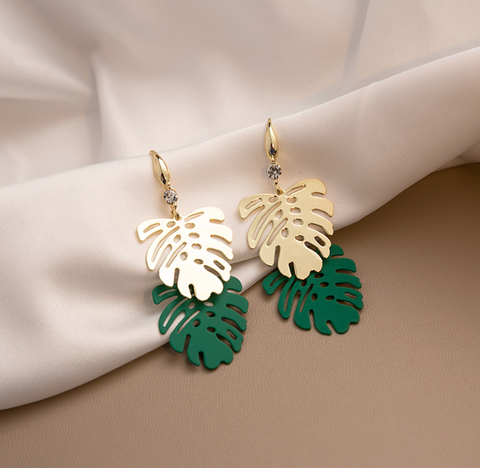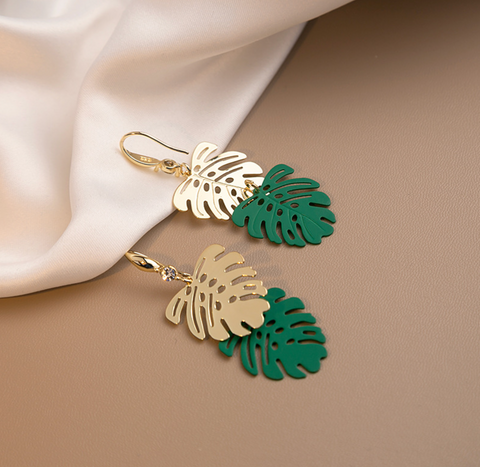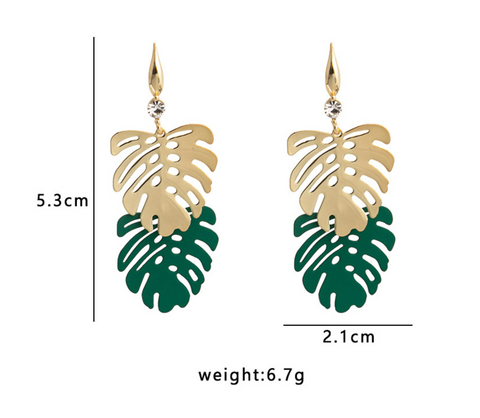 Midori Gifts
Palm Leaf Dangle Earring
Introducing the Palm Leaf Dangle Earring from Company Name. These beautiful earrings are handcrafted with love and attention to detail. They feature an adorable leaf design which will be sure to turn heads.
Product Highlights:
🌴Hypoallergenic Composite Metal: Crafted from a special hypoallergenic composite metal, these earrings are durable, yet lightweight for all-day comfort. Perfect for those with sensitive skin or allergies to certain metals.

🌴Durable: These earrings have been constructed with superior strength and resilience so you can enjoy them for years to come!

🌴Lightweight: Designed to look stunning without weighing your ears down. You won't even know you're wearing them.

🌴Great Gift: Give a thoughtful gift that will make an impression! Each pair comes carefully packaged in an elegant gift box, complete with a bow and tissue paper.