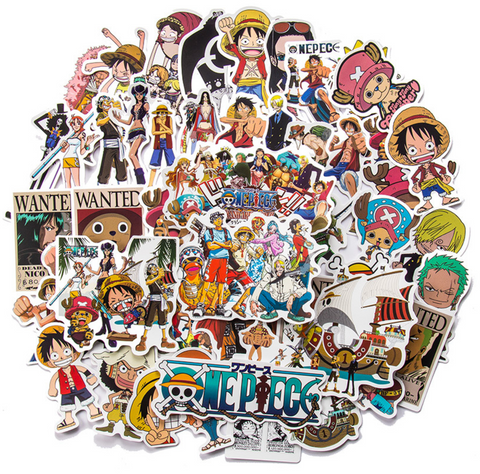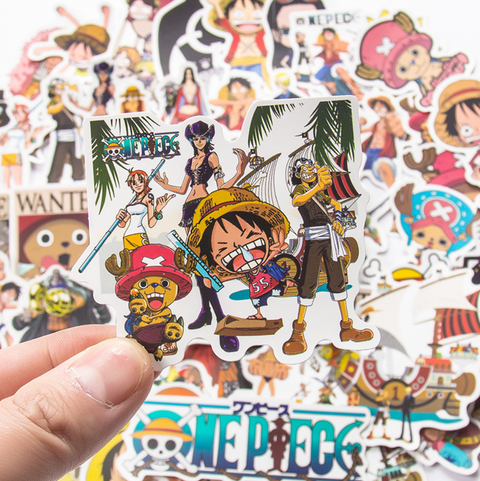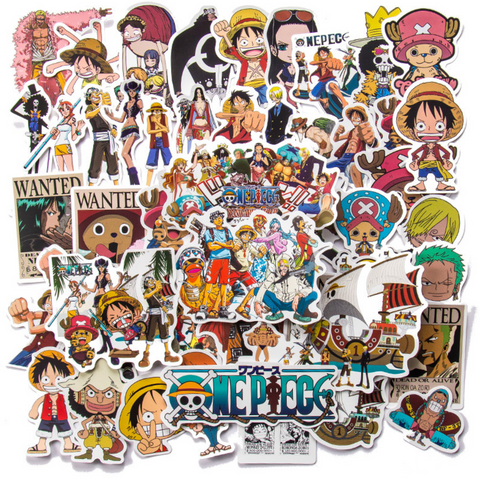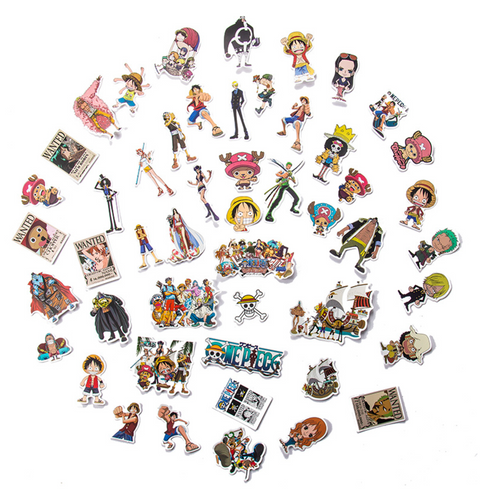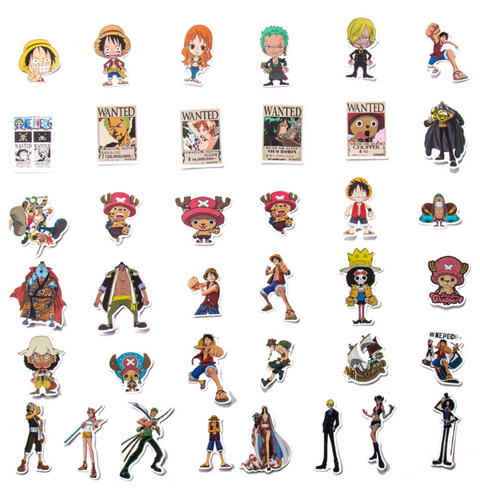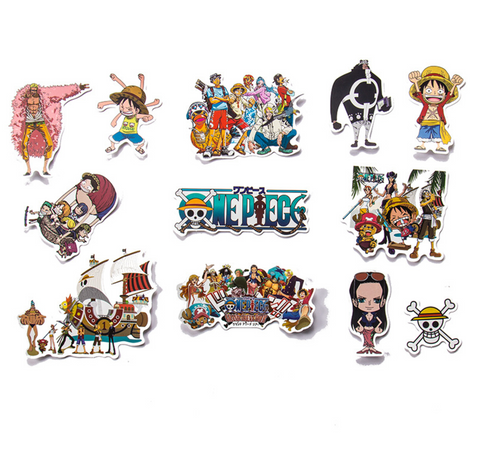 Midori Gifts
One Piece Waterproof Stickers 50pc
Fans of One Piece can now take their favorite anime with them everywhere with these amazing One Piece Waterproof Stickers! This pack of 50 vibrant vinyl stickers is durable and weatherproof, sure to impress any fan of the show. Brightly colored with a variety of characters, these stickers make it easy for you to add a bit of anime flair to your water bottle, notebook, planner, or anywhere else you can think of! 
Product Highlights:
🍙Waterproof: Take your favorite characters with you wherever you go! Our waterproof stickers are unique and won't fade under the sun. Perfect for outdoor adventures or simply to brighten up your laptop.

🍙Vinyl material: Durable, vibrant, and made to last. These stickers easily stick to any flat surface without bubbling or leaving behind a sticky residue. Plus, the easy-to-peel backing makes them even quicker to apply.

🍙Vibrant colors: Attention-grabbing and full of life! With a variety of characters featured in this pack of 50 waterproof stickers, you'll never be bored! Show off your fandoms or express yourself with these beautiful designs. 

🍙Great gift idea: Ideal for anime fans of all ages, these colorful One Piece Waterproof Stickers make great gifts for birthdays, Christmas, and other special occasions. And at only 50pc for such an amazing price, they're sure to bring cheer (and color) into anyone's day!