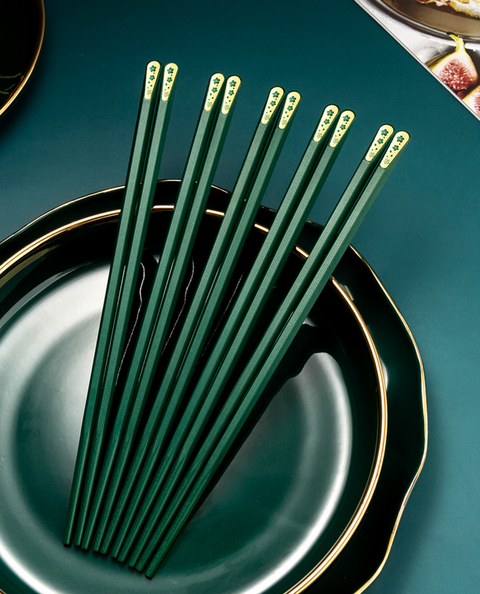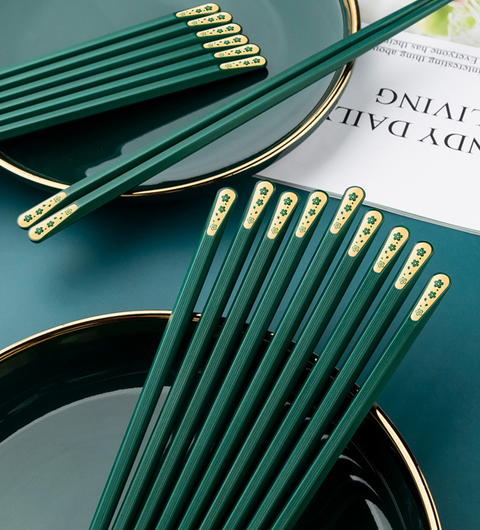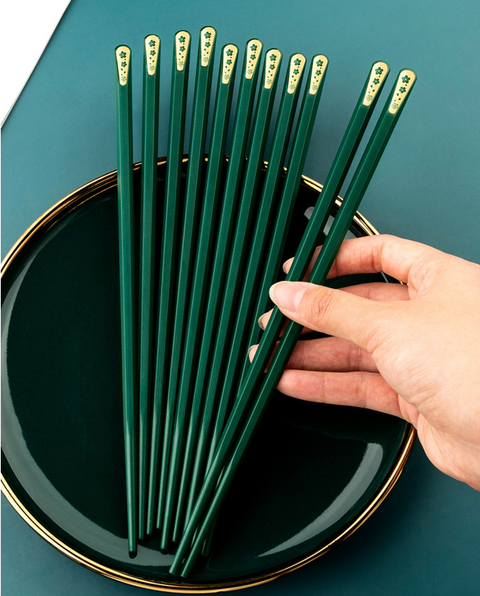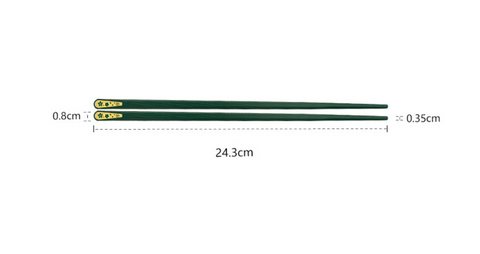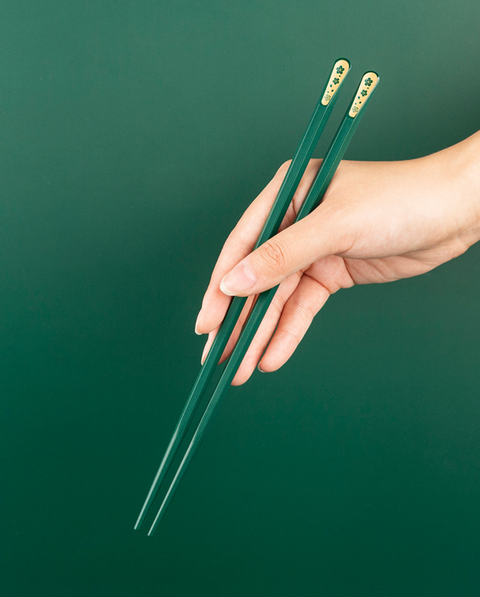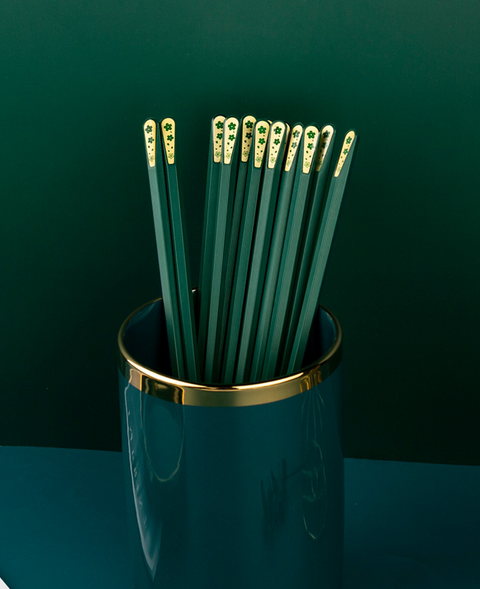 Midori Gifts
Non Slip Chopstick Nordic Set - 5 Set
Introducing the Non Slip Chopstick Nordic Set - 5 Set, the latest in mealtime fashion! This beautiful set of five chopsticks is made from metal alloy that has been engineered to be heat and fade-resistant, so you can be certain your chopsticks will last for years. Not only that, but this whimsical set is stylishly presented in decadent and fashionable dark green – perfect for adding an extra pop when laying the table.

Whether you're a chopstick expert or have never used them before, you'll love the girlish grip at the tips of these chic utensils! They are designed to make it easier to pick up even the smallest morsels of food without them slipping away. When you're done with your meal, just pop your chopsticks in the dishwasher to keep everything looking fresh and new!

So don't miss out on these cute Non Slip Chopstick Nordic Sets - get yours today! Perfect for ensuring your meal goes off without a hitch!
Each chopstick measures at 24.3cm.