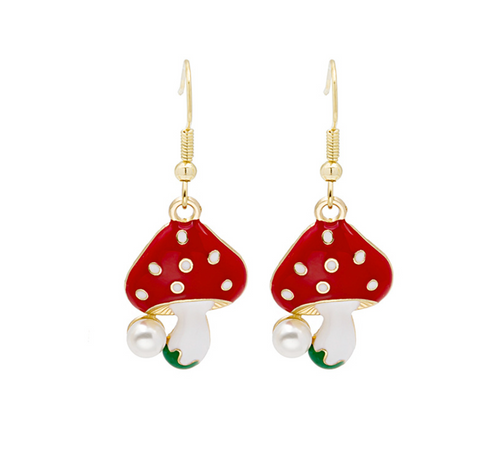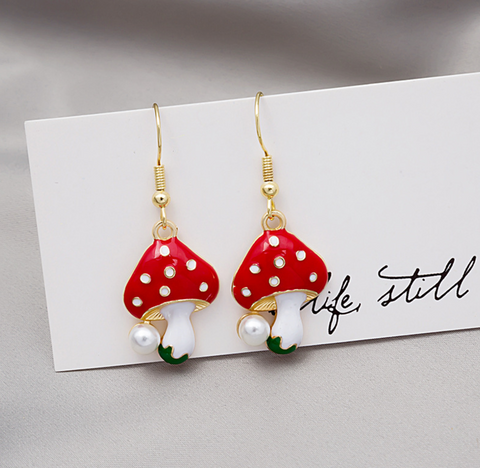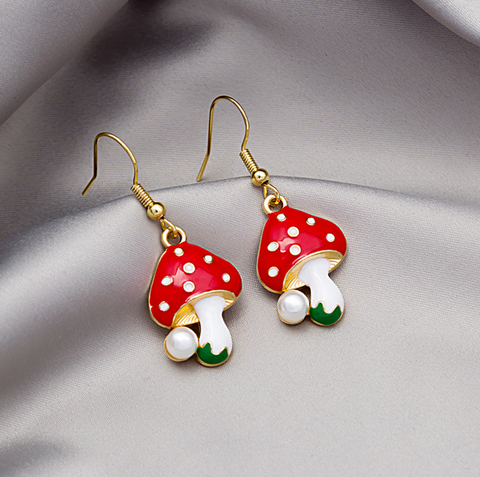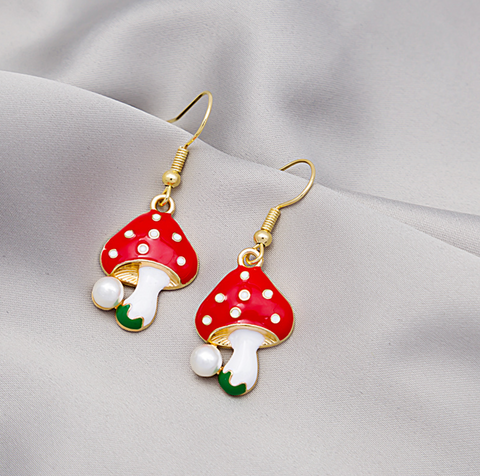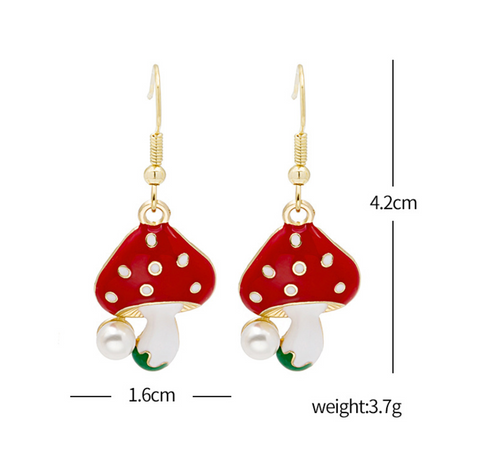 Midori Gifts
Mushroom Pearl Dangle Earring
Introducing Mushroom Pearl Dangle Earrings – the perfect way to add a touch of beauty to your everyday look! Our earrings are crafted with care and feature a magical mushroom design to give you a truly unique look.
Product Highlights:
🍄Hypoallergenic Composite Metal: Our earrings feature a hypoallergenic composite metal, that won't cause any dryness, redness, or irritation. Enjoy their beauty without sacrificing comfort.

🍄Durable: These earrings are built to stand the test of time and make an excellent addition to your accessory collection.

🍄Lightweight: Perfectly balanced and lightweight for all-day wear. You won't even know you're wearing them!

🍄Great Gift: A unique design to give your look the perfect touch of style and mystery. Makes a great gift for yourself or someone special in your life. Show them you care with this stunning piece of jewelry.