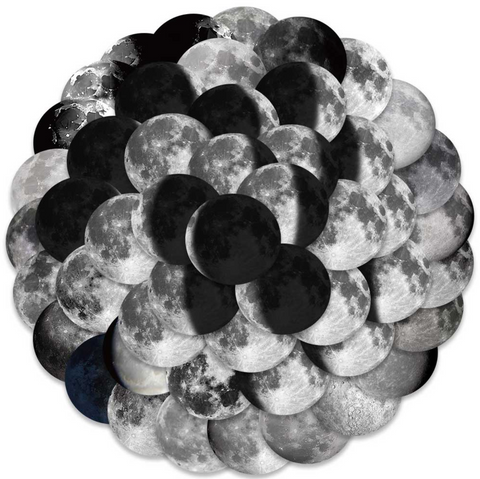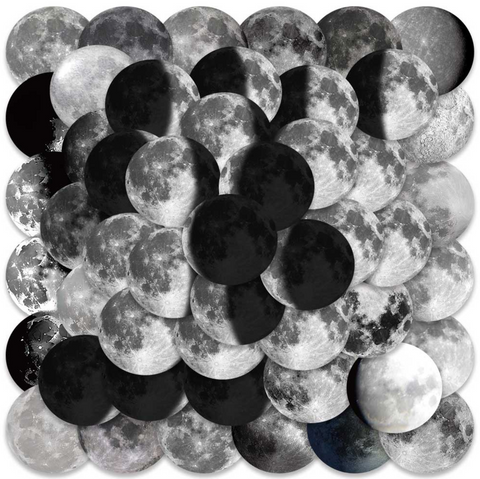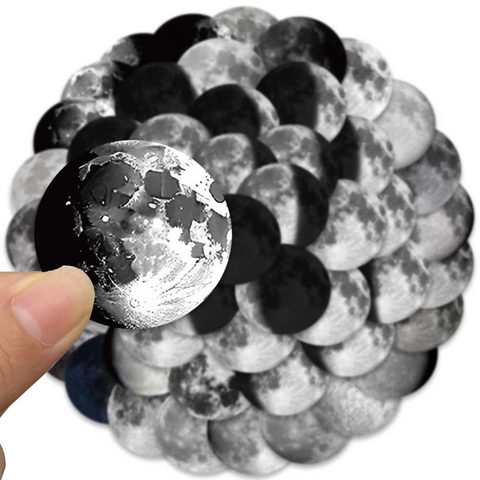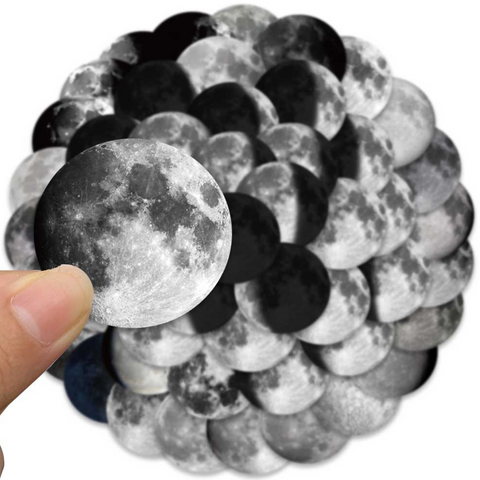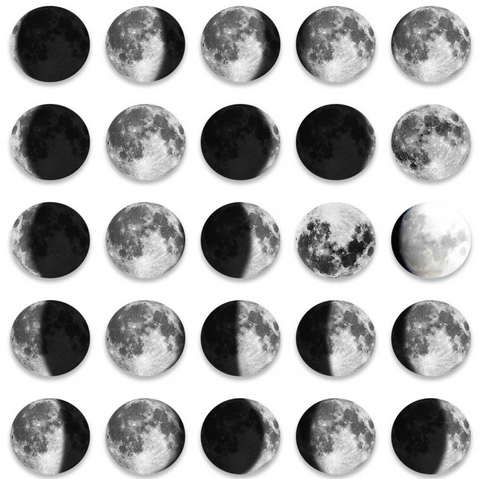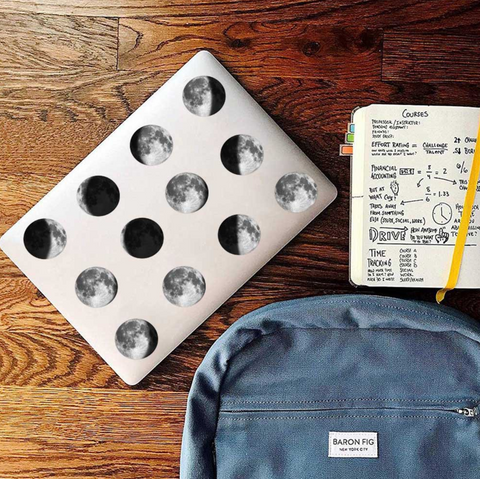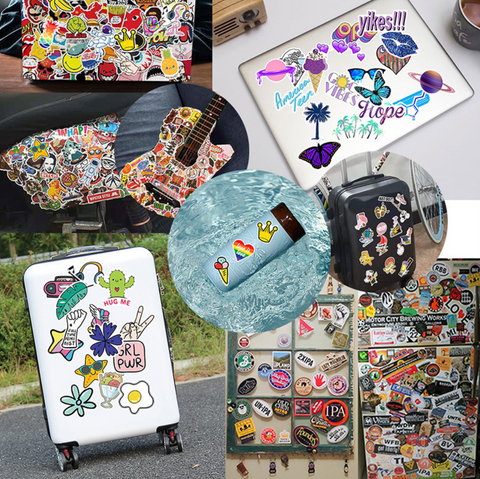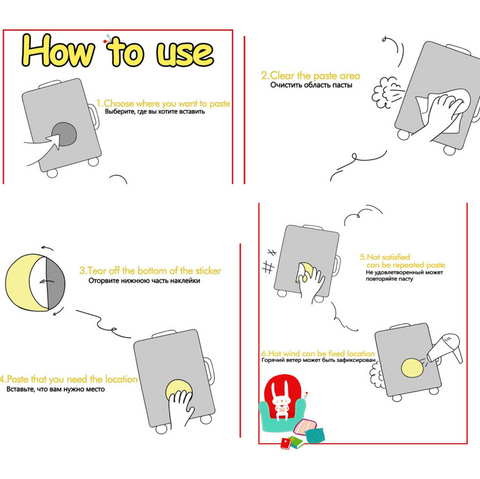 Midori Gifts
Moon Phases Vinyl Stickers 50pc
Looking to level up your personal items? Bring on the super cute and whimsical vibes with these Moon Phases Vinyl Stickers! With a 50-pack of stickers, you can decorate any item for an extra special touch.
Product Highlights: 
🌜Waterproof: Wear and tear? No problem! These Moon Phases stickers are waterproof, so you don't have to worry about fading or peeling. Enjoy the vibrant colors wherever you go.

🌜Vinyl material: Stronger than paper, these thin vinyl stickers with a glossy finish are perfect for wherever you decide to stick them! Decorate your notebook, laptop, phone case, and more!

🌜Vibrant colors: With 50 pieces of ultra-cute Moon Phase designs in bold colors such as magenta, blue, yellow, and green; these stickers will instantly add a pop of life to any item.

🌜Easy-to-peel backing: Say goodbye to greasy residue on your items with our easy-to-peel backing that leaves no sticky glue behind! Get creative and show off your unique style.

🌜Super cute! Great gift idea: Not only fun to decorate with but also makes an excellent gift idea for friends and family. Super affordable too for the quality you get!