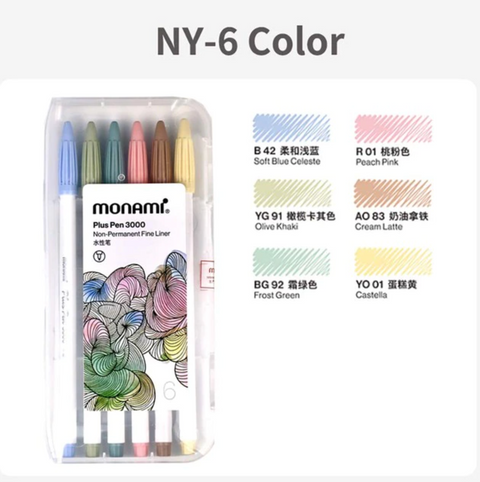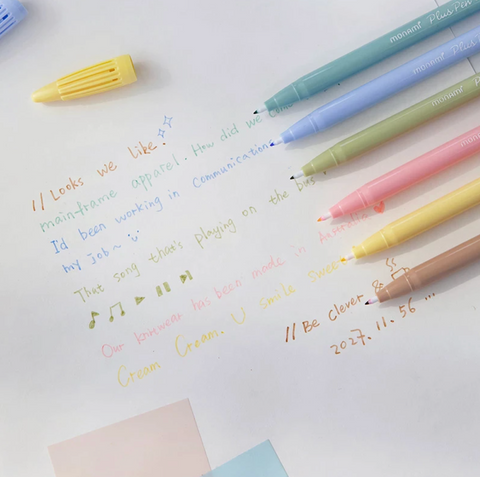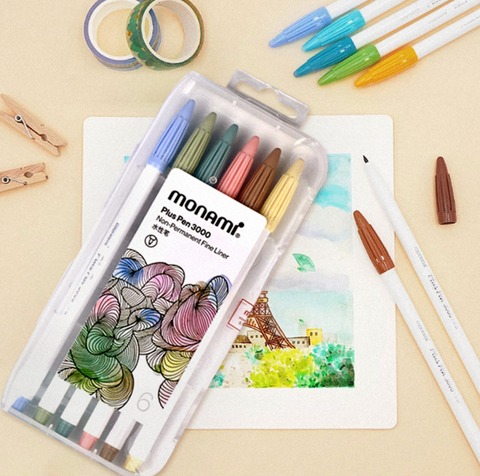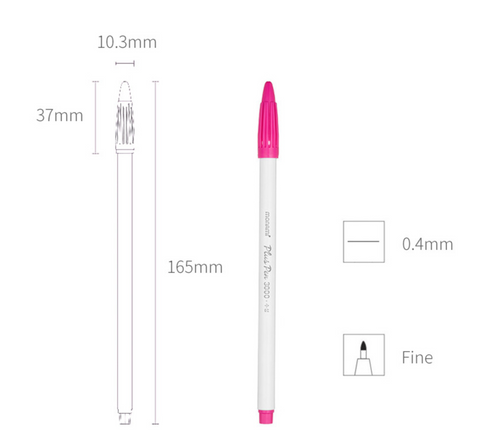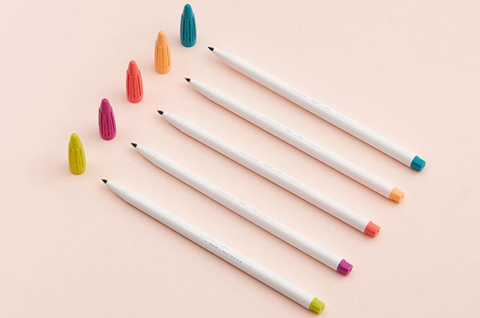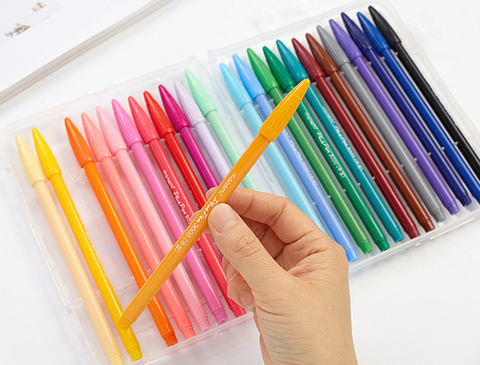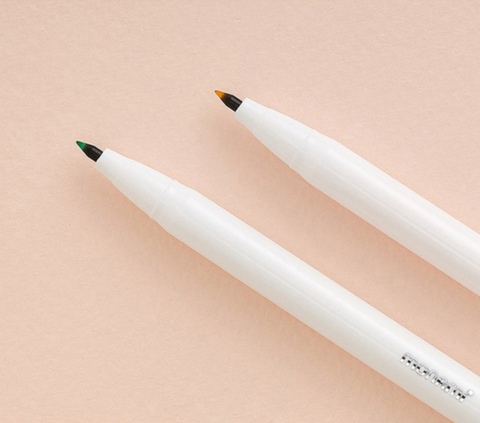 Monami
Monami Plus Pen - 6 set Pastel Color
Are you craving colorful fun? Look no further than Monami Plus Pen – 6 Set Pastel Color! It's the perfect pen set for adding a little extra creativity to your day. These vibrant and pastel colored pens are the ultimate accessory for your stationery collection!

The Monami Felt Tip Color Pens are the perfect tool to make your work bright, bold, and beautiful. Each pen is equipped with a felt tip that gives a precision controlled ink flow. You can draw precisely, write neatly and even take care of detailed note-taking! The best part? They're so easy to use as each pen comfortably fits in your hands. The design also allows you to achieve both thick or thin lines easily.

Monami Plus Pen – 6 Set Pastel Color is the perfect match when it comes to artistic freedom and convenience. So why wait? Get creative today and get inspired by life's beauty with the help of these cute pens!