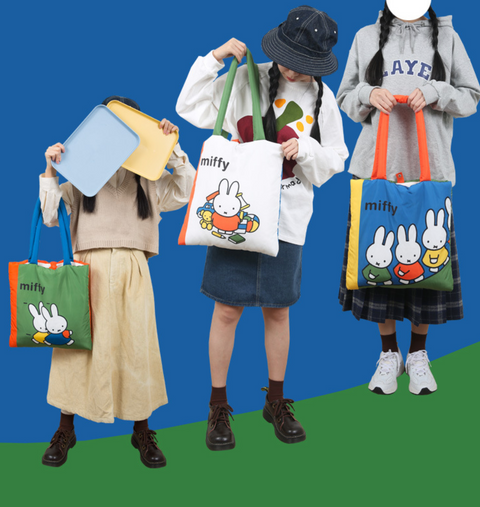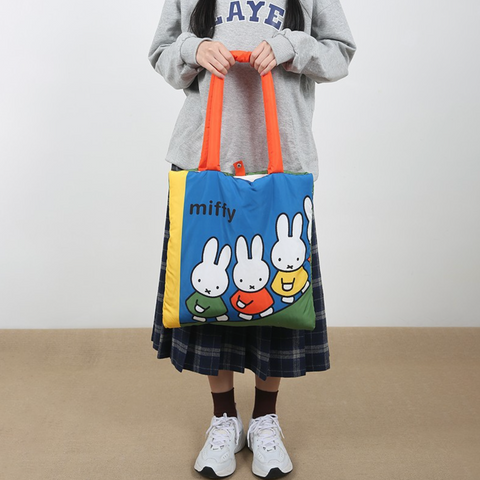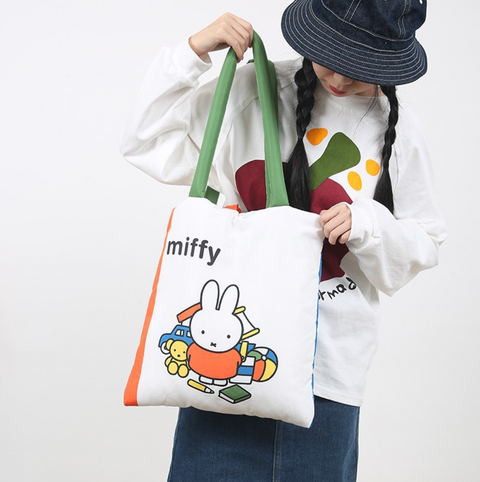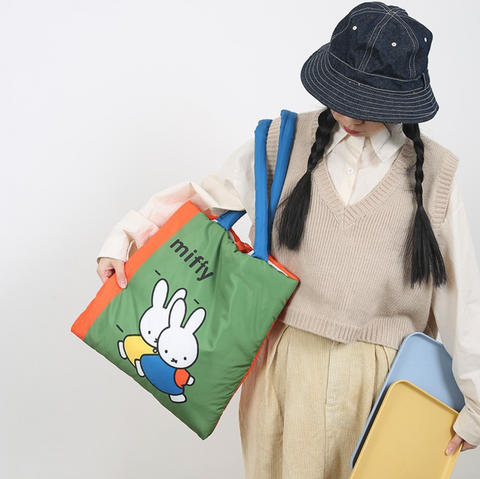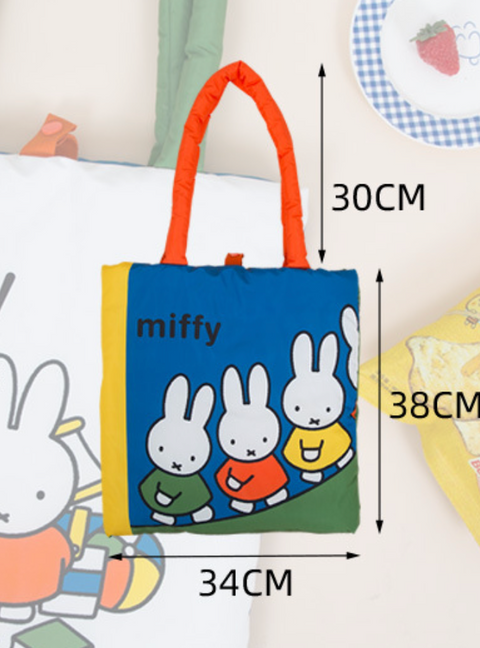 Midori Gifts
Miffy Puffy Tote
Introducing the cutest tote around, the Miffy Puffy Tote! Whether you're a student, mom on-the-go or simply looking for something extra special in your wardrobe, this bag has it all!

This classic tote is both lightweight and durable - made with high quality polyester material that is designed to last. It comes in three exciting colors so it's easy to find the perfect one for you! Plus, each piece is filled with special padding that gives this bag an extra soft touch – perfect for carrying those heavy textbooks around! And when you're done, the 34 by 38 cm size and 30cm shoulder drop make storing your bag a breeze.

So why not upgrade your look with the Miffy Puffy Tote? It combines elements of fun and style into one functional piece of art; it's perfect for school, work, or simply having a good time. Make sure you get yours today so you can stay one step ahead of the pack!