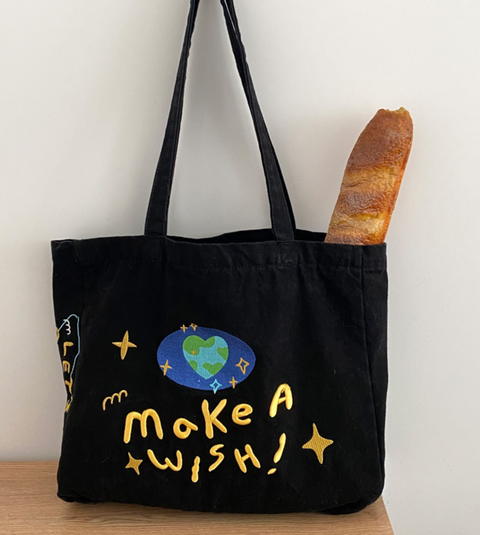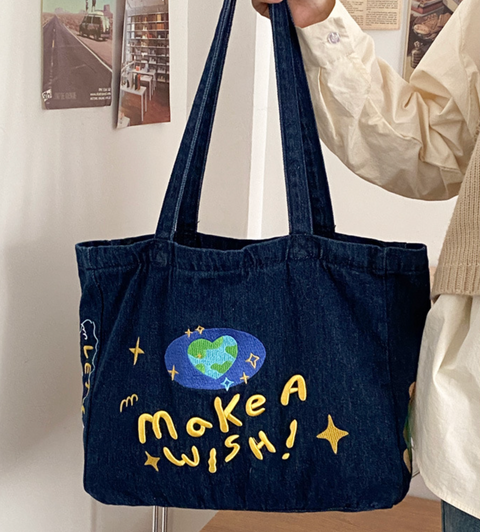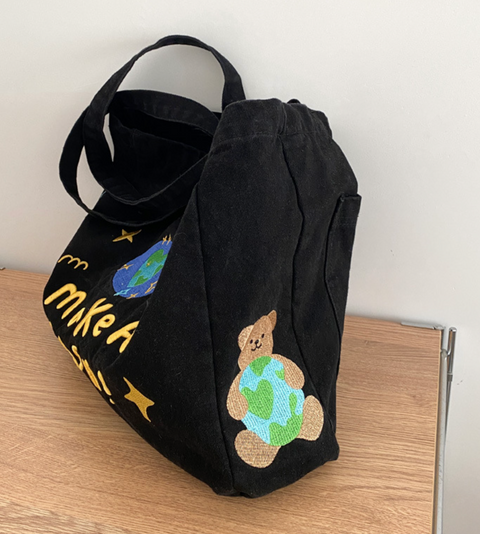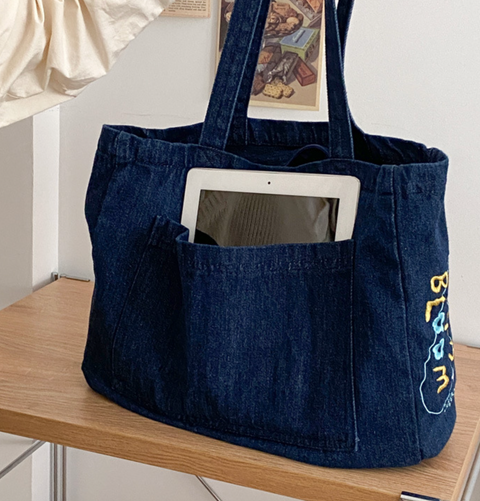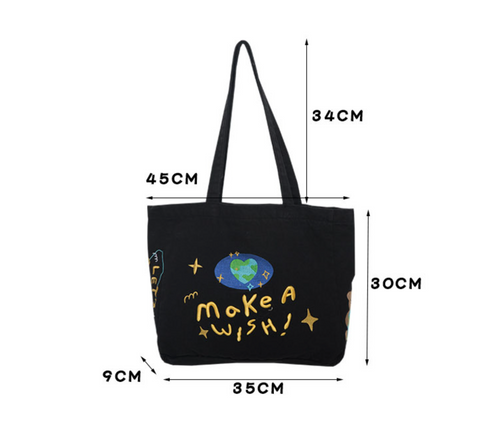 Midori Gifts
Make A Wish Canvas Tote
Introducing the Make A Wish Canvas Tote! This tote is so cute and perfect for students who are looking for a stylish way to carry all of their essentials with them. Whether you're heading out for a day of classes or carrying around books from the library, this canvas tote has you covered.

The tote comes in two colors – jean and black jean – and features lovely embroidery detail on the front. The fabric is made of sturdy canvas material that will last through wear and tear, with an extra-long shoulder strap in case you need some extra room. The image showcases a planet with a heart and the inspirational slogan "Make a Wish" in beautiful yellow gold stitching.

Measuring 30 by 35 cm with a depth of 9 cm, the top opening of this tote bag is 45 cm long and the shoulder drop is 34 cm. It looks great paired with any casual outfit while making sure your belongings stay safe and secure wherever you go! Get your own lovely Make A Wish Canvas Tote today - because wishes do come true!