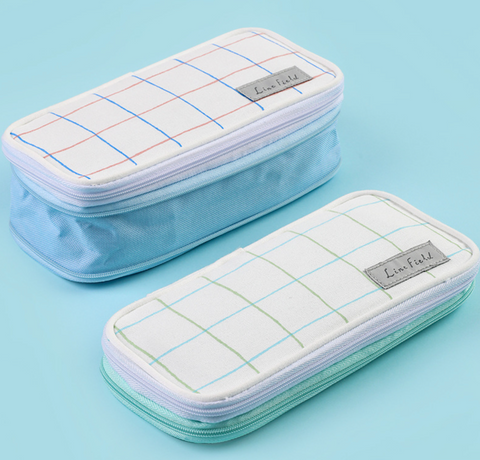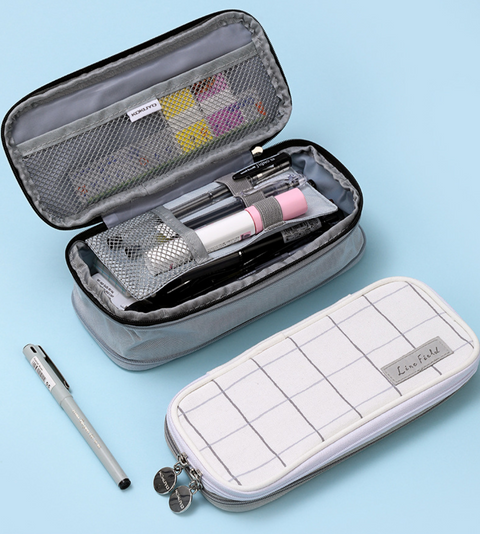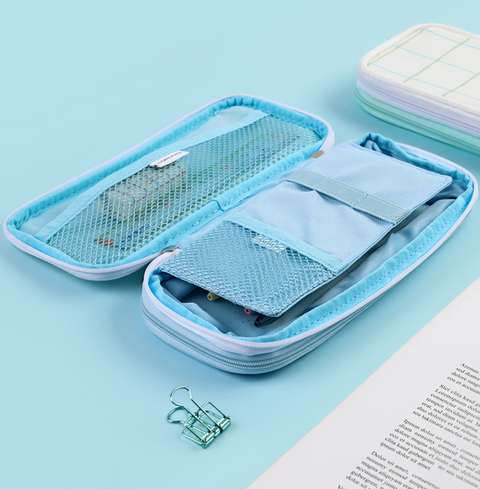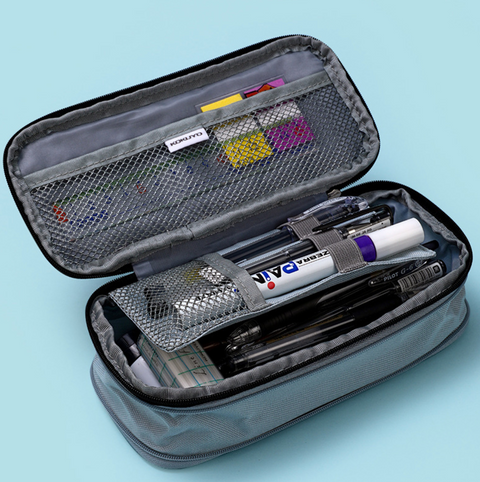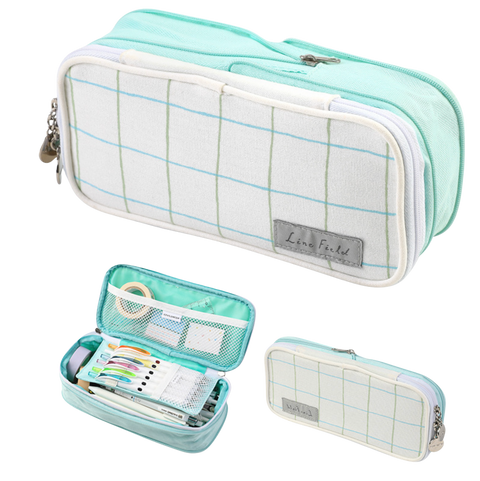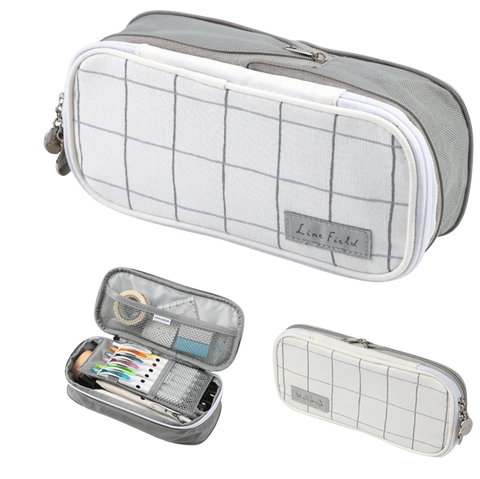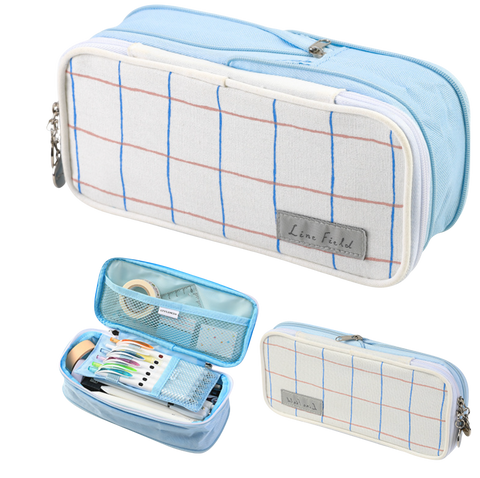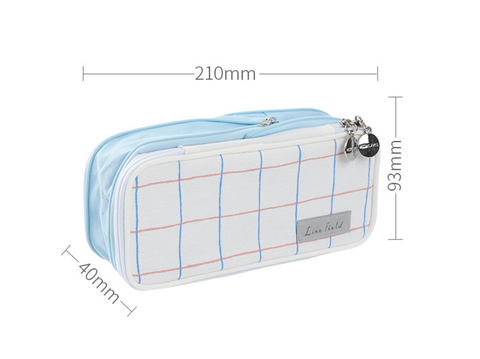 Kokuyo
Kokuyo Large Capacity Stationery Student Pencil Bag
Introducing the Kokuyo Large Capacity Stationery Student Pencil Bag - the ideal companion for students who want to stay organized! This bag is super spacious, with enough room to fit up to 50 pens or pencils and other small gadgets with ease. Storing a calculator and rulers inside won't be an issue either, as it can accommodate items that are extra-longer, even up to 7.5inches dual brushes!

The design of the pencil bag itself is also super practical; it's got a main compartment that provides clear visibility so you can easily find what you're looking for at a glance. There are three pockets inside too, perfect for organizing any small items. If you ever need to transport this bag somewhere, its additional handle on top makes it easy to carry wherever you go. Worried about damage? Rest assured knowing that this pencil case is made of ultra-durable canvas material that can withstand daily wear and tear.

Stay in style (and more importantly) well-organized with the lovely Kokuyo Large Capacity Stationery Student Pencil Bag! It's cute black color will look great in any student's backpack or desk, making it the perfect addition to your stationery collection.