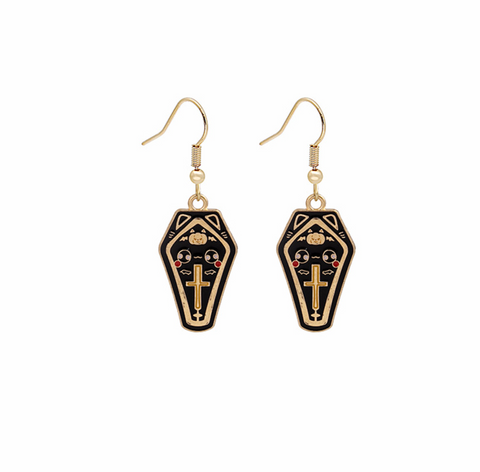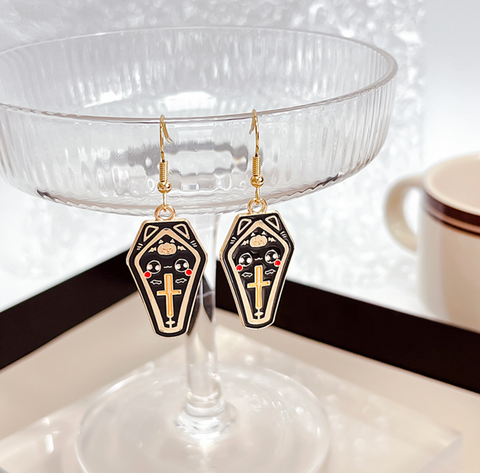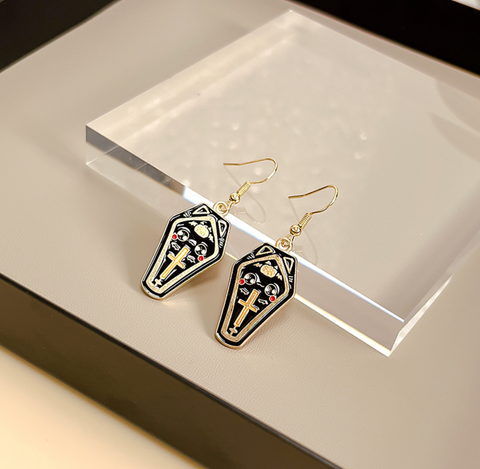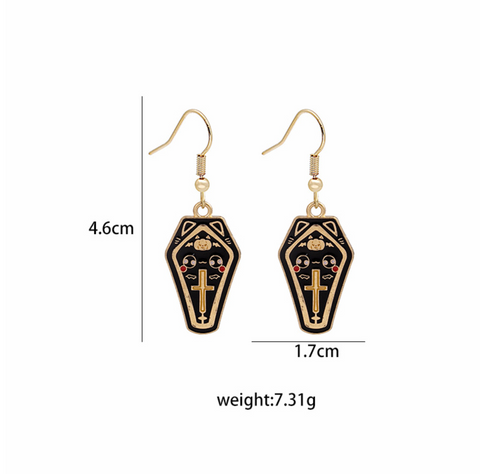 Midori Gifts
Kitty Coffin Earring
Treat yourself or a friend to a unique jewelry accessory with Kitty Coffin Earrings. These beautiful earrings feature a distinctive coffin design with a cute kitty face. Show off your fun and unique style with these attractive earrings and draw attention wherever you go.
Product Highlights:
⚰️Hypoallergenic Composite Metal: Perfect for those with sensitive skin. Our Kitty Coffin Earrings are comfortable to wear, lightweight and durable. Enjoy wearing our earrings every day or for special occasions without worrying about irritated skin.

⚰️Durable and Lightweight: These earrings don't let fashion weigh you down! Perfect for all-day use, water activities, and parties alike. Keep your earring secure all day long without feeling any extra weight when you move around.

⚰️Great Gift: Show off your style with these attractive earrings and make a statement wherever you go. Surprise yourself or someone special in your life with these unique jewelry pieces! They make the perfect gift for birthdays, anniversaries, or any special occasion.