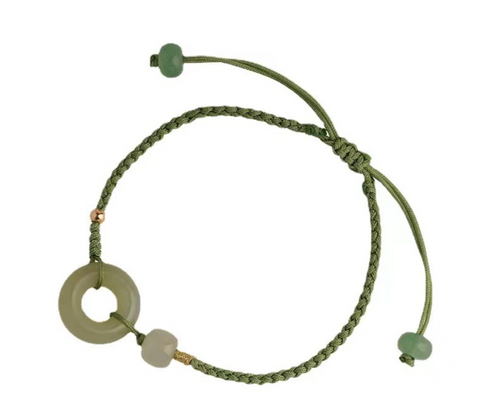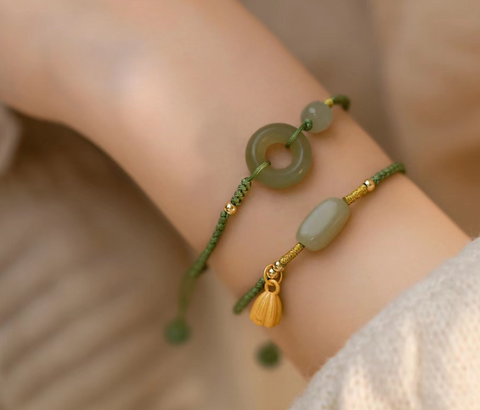 Midori Gifts
Jade Circle Green Braided Bracelet
Introducing the Jade Circle Green Braided Bracelet – a chic and elegant accessory perfect for any occasion. This stunning piece is designed using an interlocking circle of jade and braided green thread, representing a rustic yet modern aesthetic. It is sure to draw people's attention, making it a great addition to your jewelry collection.

The intricate braiding is crafted with utmost detail and skill, making this bracelet a unique and special item that adds a touch of peace and goodwill to your outfit. On its exterior lies the jade circle – symbolizing compassion and inner power – complemented by the smooth texture of the braided thread.

Women will treasure this sophisticated piece of jewelry, as it adds an extra boost of confidence every time you wear it. So if you're looking for something to complete your everyday look or class up an important event, then this Jade Circle Green Braided Bracelet is just what you need!