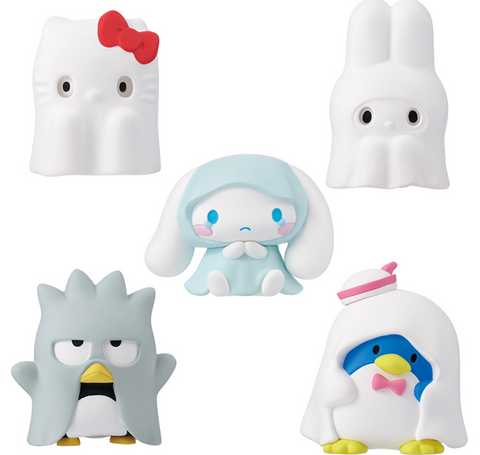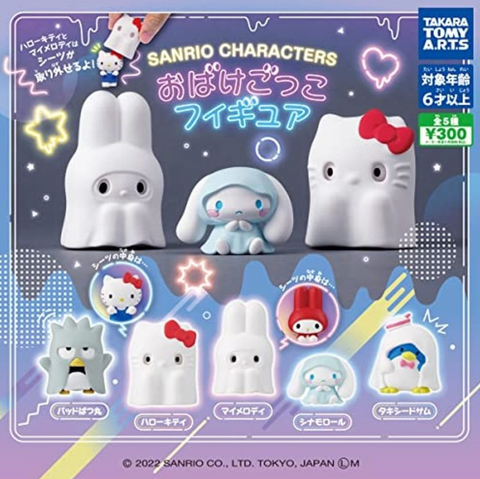 Midori Gifts
Hello Kitty Bedsheet Ghost Statues
Please choose your Preference!
Looking for a spooky addition to your Halloween decor? Look no further than this adorable collection of Hello Kitty Bedsheet Ghost Statues! This fun, sweet twist on the Halloween season is sure to bring some life and cuteness to any space. Coming in five different characters, you'll be able to pick the one that fits your mood best! Each 5cm statue is made from resin, making them the perfect addition to any room. Whether you're a fan of Sanrio or just looking for some sweet decorations, these Hello Kitty Bedsheet Ghosts are perfect! Pick up one today and get ready to smile this Halloween.
We will do our best to find a statue that matches your preferences. We sometimes run out, but in those cases a random one will be chosen for you!