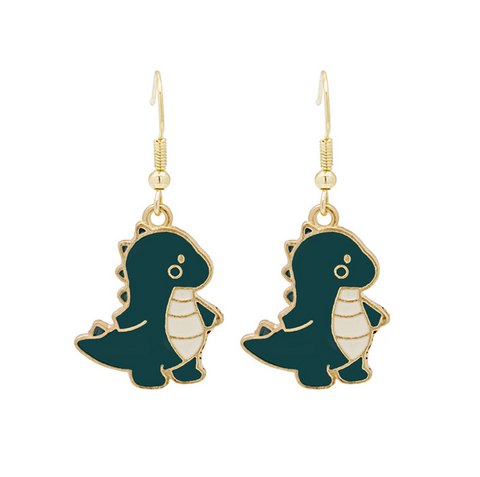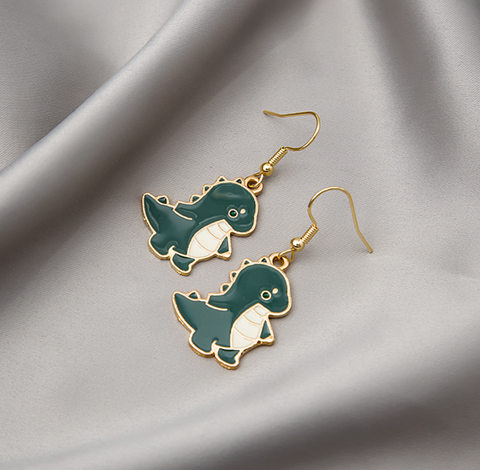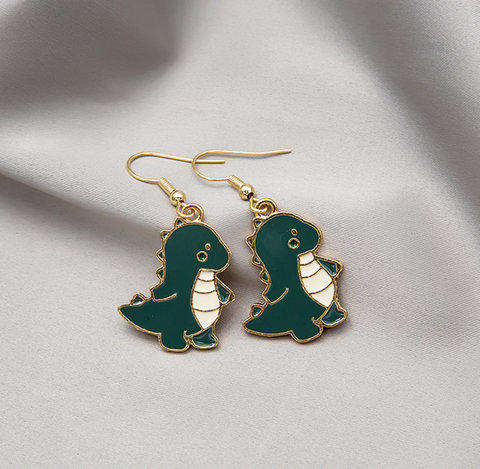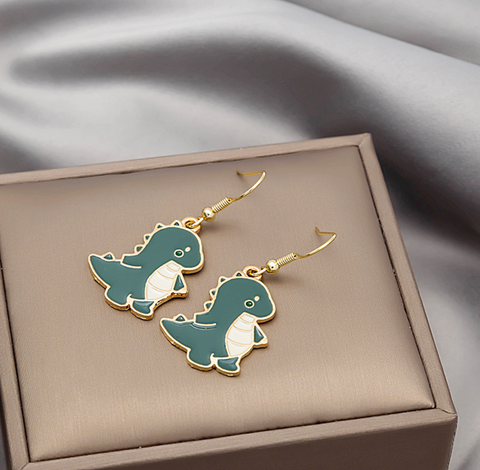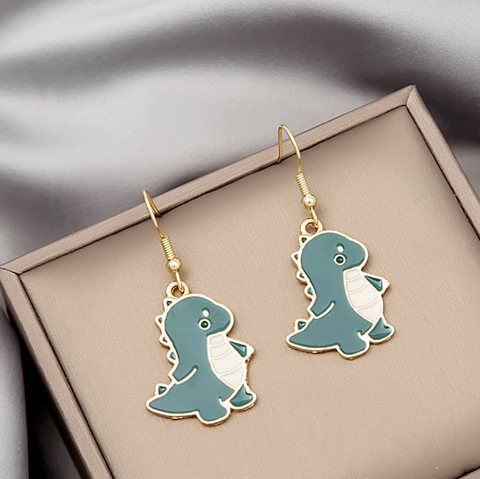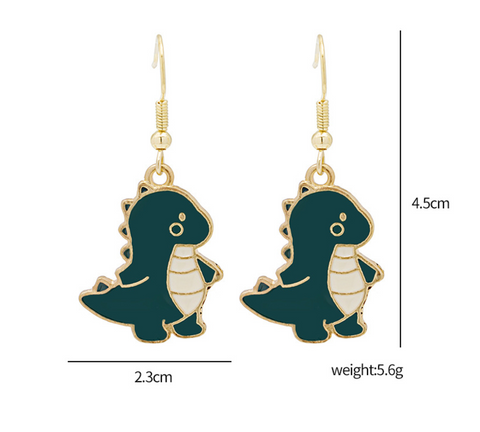 Midori Gifts
Green Dinosuar Dangle Earring
These Green Dinosaur Dangle Earrings are a perfect addition to any outfit. Featuring a cute dinosaur design, these earrings will add a playful touch that is sure to get attention.
Product Highlights:
🦖Hypoallergenic composite metal: Carefully crafted with a high-grade metal that is hypoallergenic, making them gentler on sensitive skin.

🦖Durable & lightweight: Built to last; these earrings are both strong and lightweight. Perfect for all-day wear and won't weigh your ears down!

🦖Great Gift: With their playful design and beautiful finish, these dangle earrings make the perfect present for yourself or someone special!

🦖Instant statement: Step out in style thanks to the unique Green Dinosaur Dangle Earrings. Their eye-catching design will add an effortless touch of charm to any outfit.