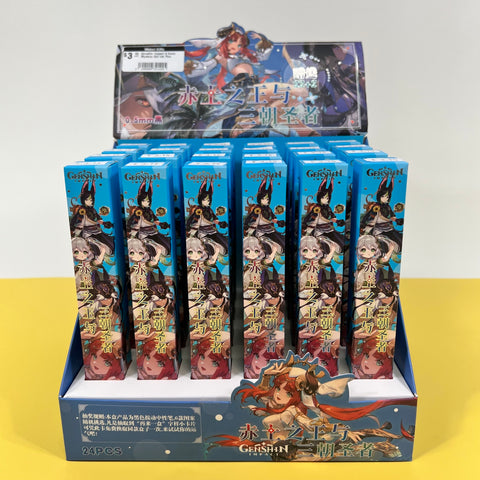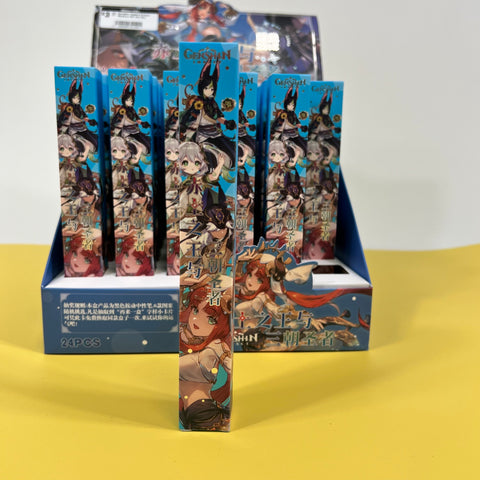 TreeIn
Genshin Impact 1 0.5mm Mystery Gel Ink Pen
Are you a fan of the popular video game, Genshin Impact? If so, this is the perfect pen for you! The Genshin Impact 0.5mm Mystery Gel Ink Pen allows you to add a splash of exciting color to your life. Not only can you show off your fandom with this stylish pen, but it also has features that make it ideal for students on the go. Measuring just 0.5mm in width, this pen writes in a smooth black ink, making it great for notes or doodles.

The unique part of this product is its mystery element. No one knows which character they are going to get – will it be their favorite? Will they find out something new about the game? With every purchase, you'll experience the thrill of not knowing who will research with you!

So what are you waiting for? Pick up a Genshin Impact 0.5mm Mystery Gel Ink Pen today and show off your love of video games in style!