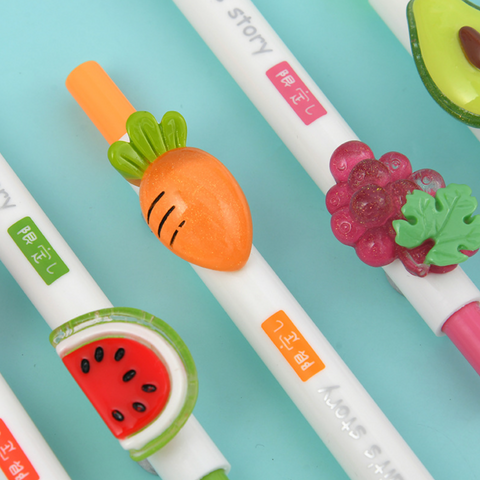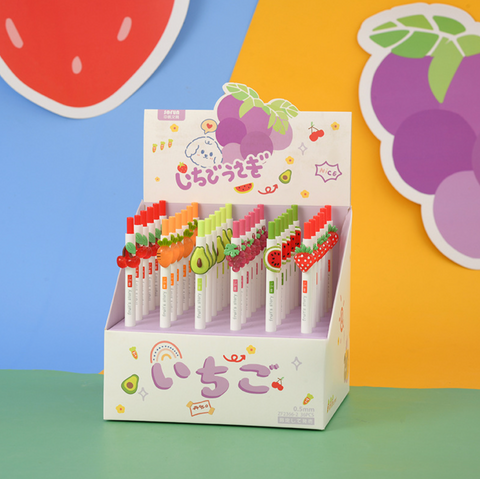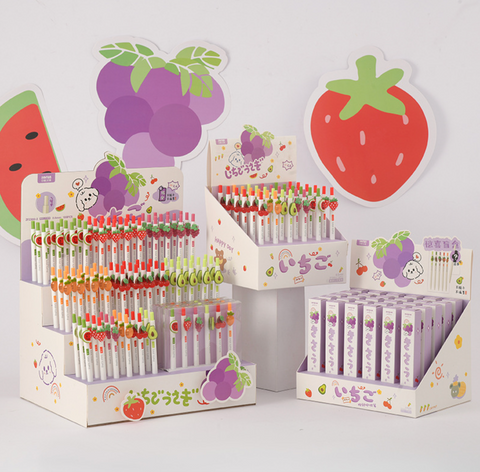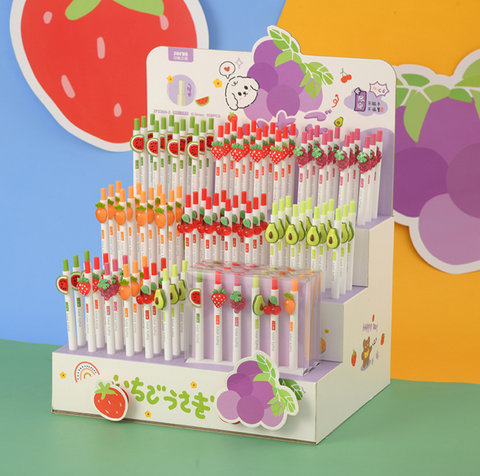 Midori Gifts
Fruitie Gel Ink Pen 0.5mm
Please Choose Your Preference!
Hey students, get ready to take notes in style! Fruitie Gel Ink Pens 0.5mm make all of your handwritten tasks much more fun and creative! With a range of juicy fruits to choose from including strawberry, watermelon, carrot, grape, avocado and cherry there's something for everyone. The cute packaging will encourage you to reach out for that pen rather than your regular boring ballpoint! The 0.5mm tip writes a perfect, smooth line with gel black ink so you can study better and faster no matter what subject you're tackling. Don't be bored - go fruity with Fruitie Gel Ink Pens today!
We may not be able to guarantee your preference but we will do our best!