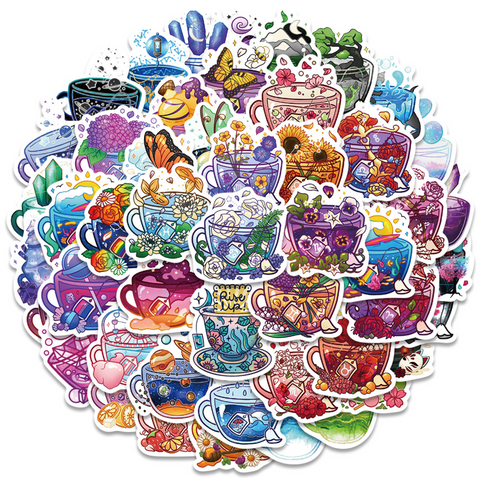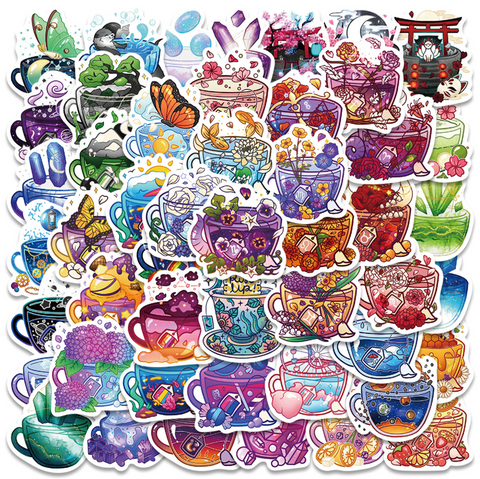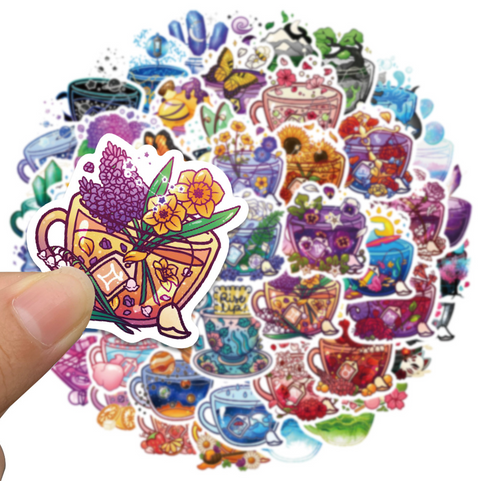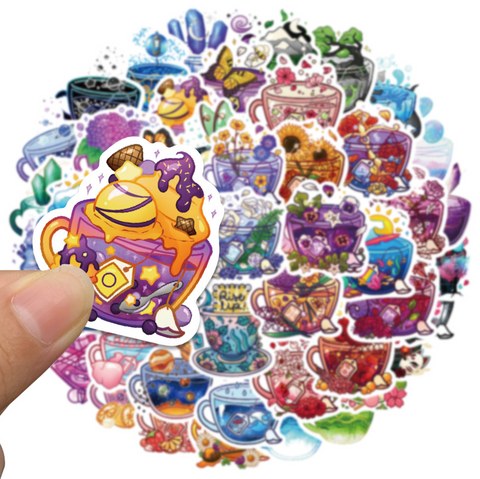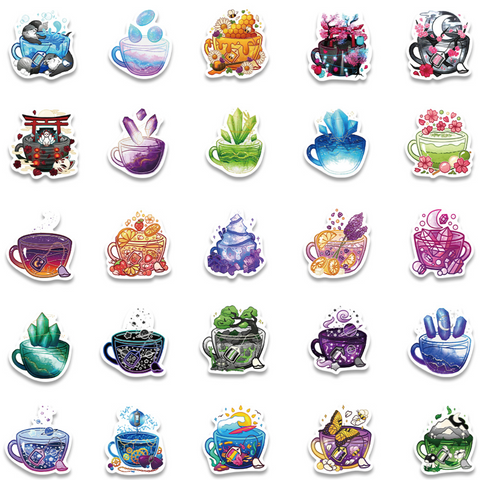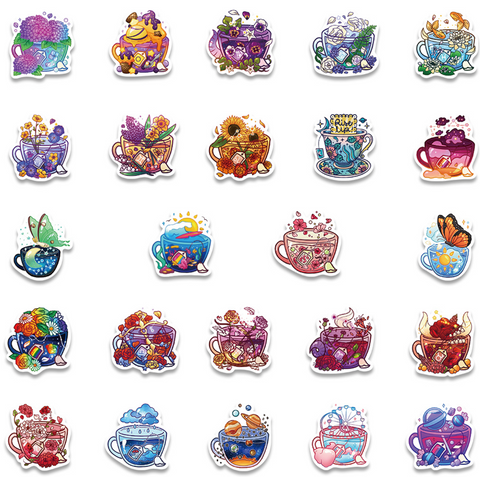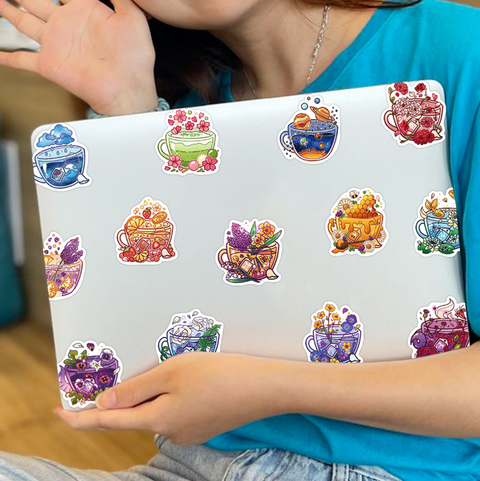 Midori Gifts
Flower Teacups Vinyl Sticker 50pc
Bring a touch of elegance to your belongings with these beautiful Flower Teacup Vinyl Sticker 50pc set. Perfect for die-hard flower and tea lovers, this sticker set features an assortment of stunning flowers in a variety of teacup designs. With over 50 unique designs, you'll find the perfect sticker to customize and personalize any item you can think of.
Product Highlights:
🍵Waterproof: Our Flower Teacup stickers are made from high quality, waterproof vinyl material to keep your stuff looking fresh and vibrant for a long time.

🍵Vibrant colors: Bring any object to life with the help of these beautiful sticker prints! Featuring over 50 stunning designs, each one with vivid colors that stay true no matter where you stick them.

🍵Easy Application: The easy-to-peel backing makes it simple to apply these stickers and remove them when you want quickly without damaging surfaces or leaving behind unwanted residue.

🍵Great gift idea: With so many designs to choose from, our Flower Teacup Sticker 50pc set is a great way to show some love and bring delight to any diehard tea and flower lover in your life!