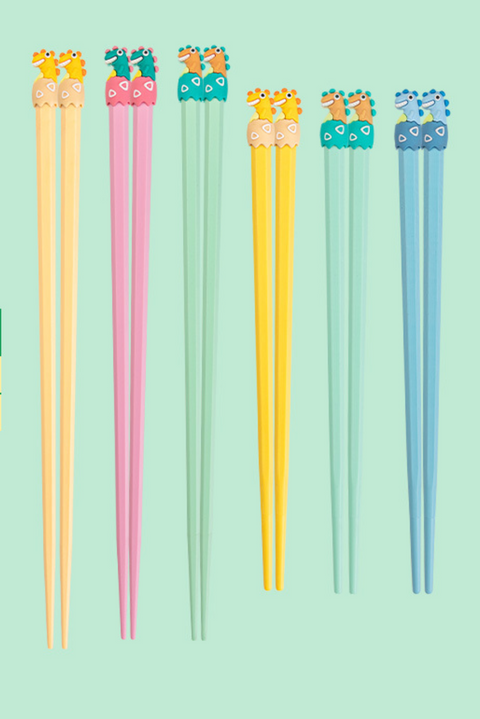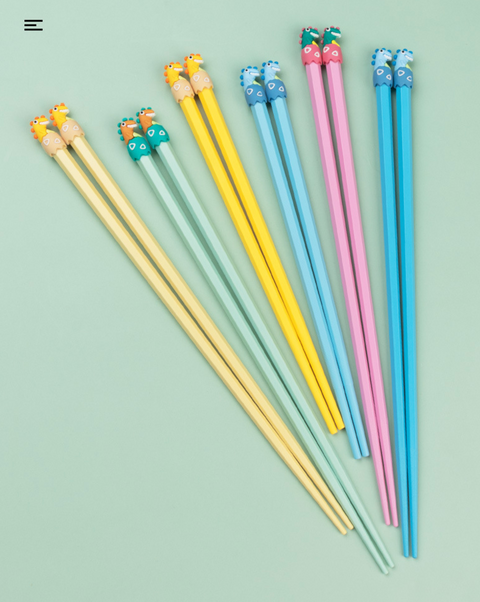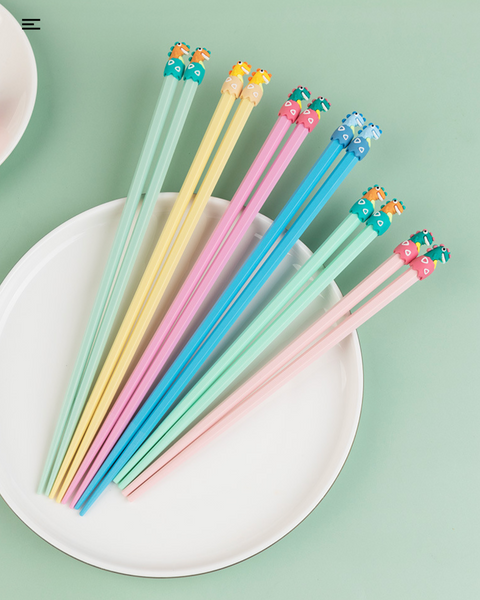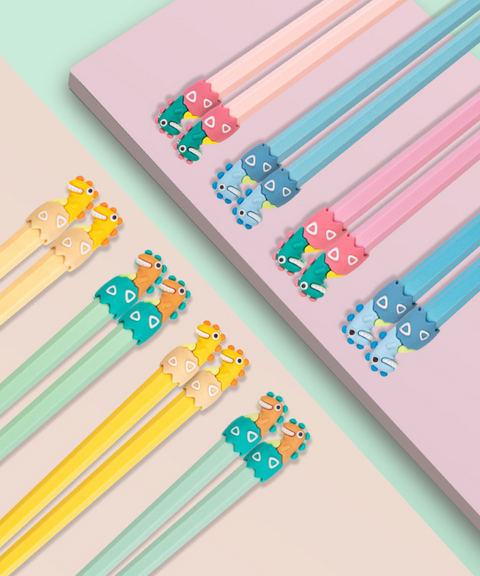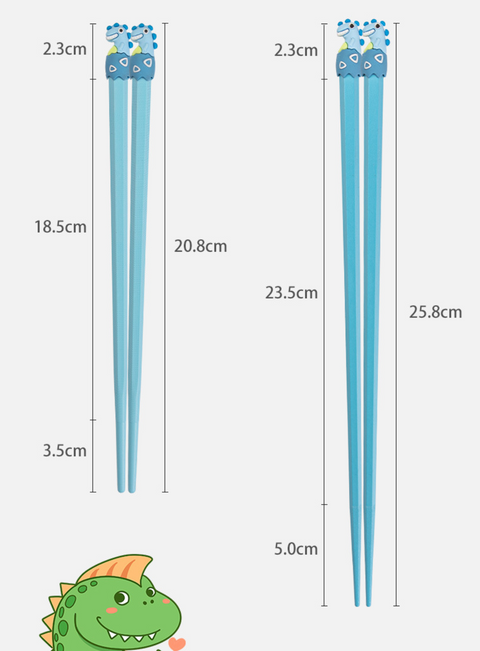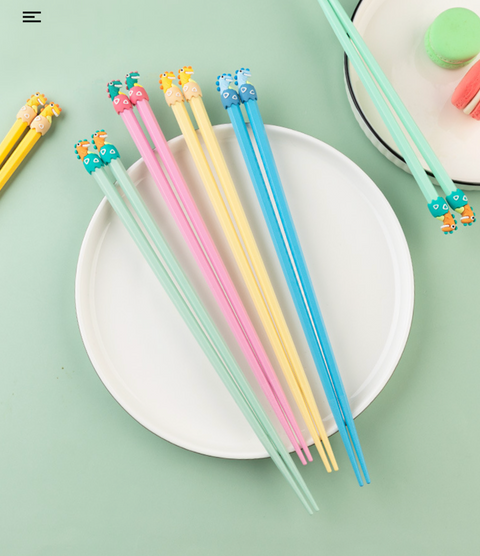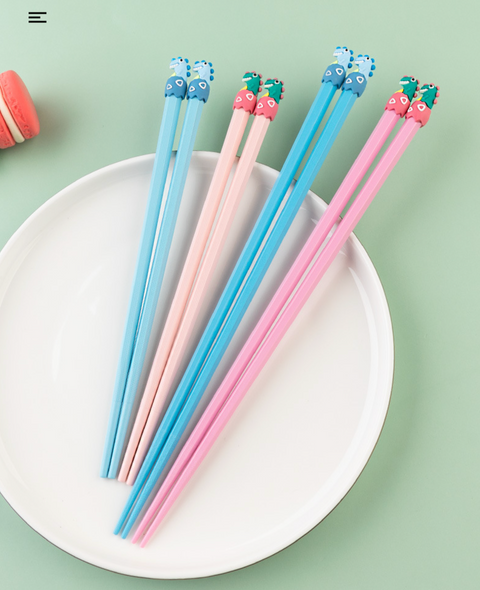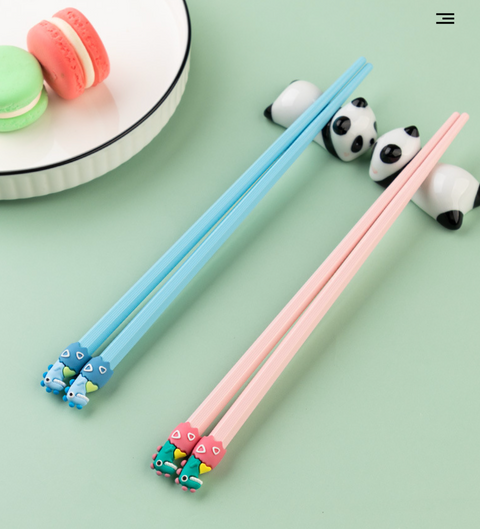 Midori Gifts
Dinosaur Family Chopsticks 6 Set 2
Say 'rawr' to mealtime fun with the Dinosaur Family Chopsticks 6 Set 2! These six pairs of chopsticks are shaped like little dinosaurs, with colorful soft silicon on top for added grip and an extra dose of adorableness. The pastel colors make them even more attractive and are sure to be popular with your little one.

Made from durable material, these chopsticks are designed to last through many dinnertime adventures! Plus, they're safe to put in the dishwasher—because we all know how messy mealtime can get. With plenty of grip and a comfortable size for smaller hands, these chopsticks will help your kids learn how to use them quickly and easily.

What's that smell coming out of the kitchen? It must be dinner cooked with love…and dinosaur-shaped chopsticks! Whether you're eating sushi, noodles or rice, your meal won't be complete without the Dinosaur Family Chopsticks 6 Set 2. Get this cute and colorful set today—your little one (and his taste buds) will thank you!
Measurement Children 20.8 cm and Adult 25.8 cm