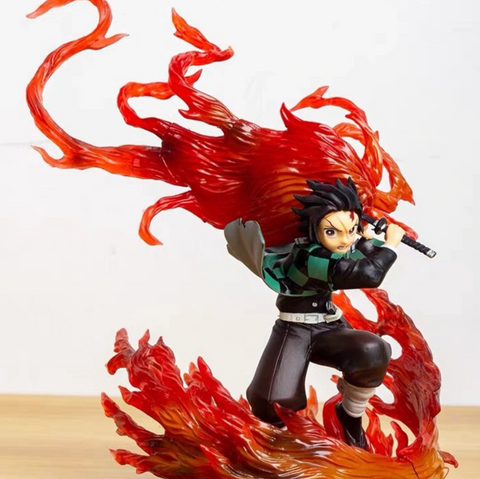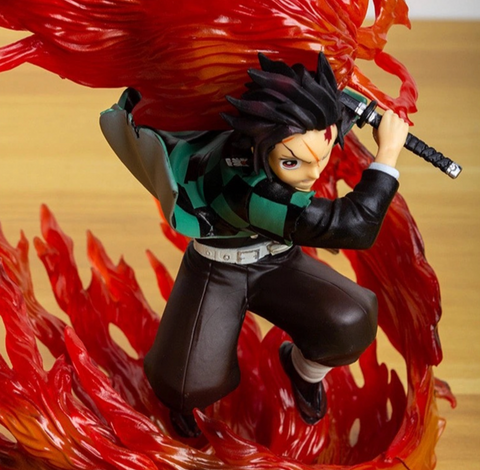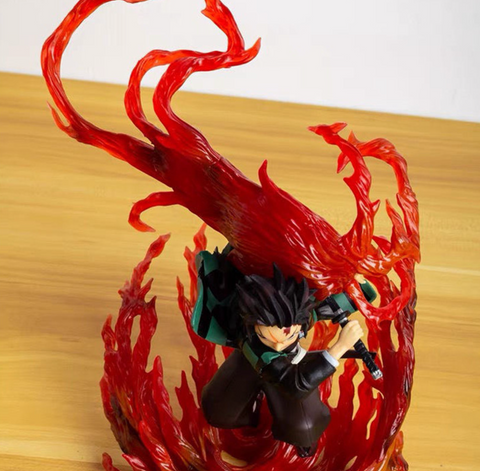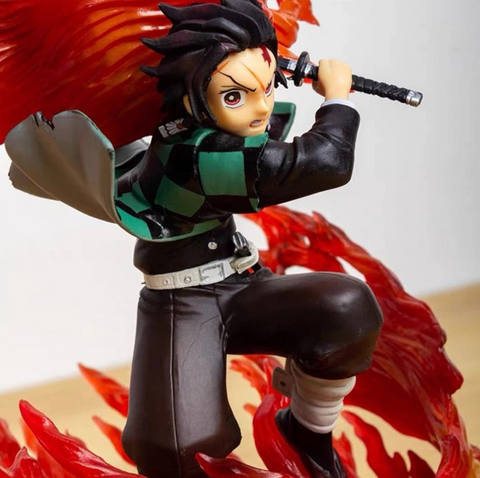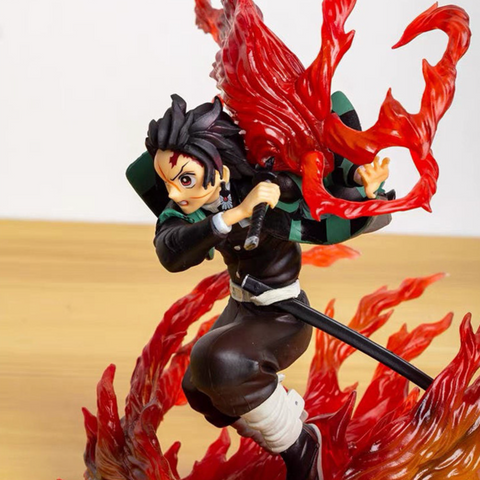 Midori Gifts
Demon Slayer Tanjiro Fire Statue
 Calling all Demon Slayer fans! Introducing the Demon Slayer Tanjiro Fire Statue, a 25cm tall figure depicting the series' incredibly courageous protagonist, Tanjiro Kamado.
This impressive statue will bring you right into the show's amazing world – from Tanjiro's unique and iconic green-checkered kimono to his intense and burning gaze that conveys his unwavering determination. Capturing the powerful moment when Tanjiro unleashes his fiery techniques, this highly detailed sculpture made of resin is an absolute must-have for any Demon Slayer fan.

The impressive build of this piece showcases how far Tanjiro has come in his journey – showing true strength of character as he fought against evil forces. Celebrate your favorite anime series with this incredible Demon Slayer Tanjiro Fire Statue! Add it to your collection now and let the powerful spirit of Tanjiro fill your home!
 NOTE: There may be slight discrepancies between photos and statues.
This statue is manufactured in China.