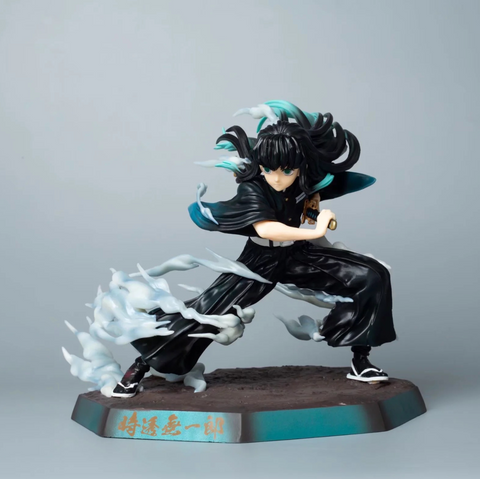 Midori Gifts
Demon Slayer Muichiro Tokito Statue
Step into the enthralling world of Demon Slayer with this finely crafted Muichiro Tokito Statue. Standing at a compact 18cm tall, this statue is made from premium-quality resin and represents Muichiro, the revered Mist Hashira.
The statue portrays Tokito in a dynamic pose, utilizing a mist-breathing technique, his hand ready to draw his sword and engage in combat against demons. The intricate detailing and superior craftsmanship bring this enigmatic character to life, making it an essential addition to any fan's collection.
NOTE: There may be slight discrepancies between photos and statues.
This statue is manufactured in China.