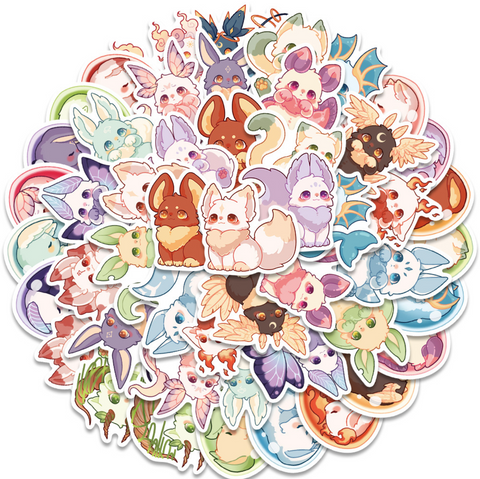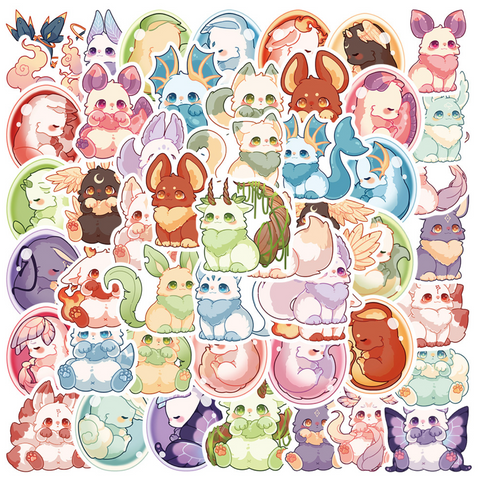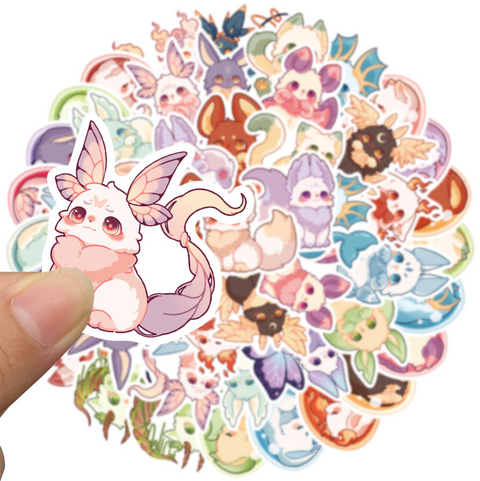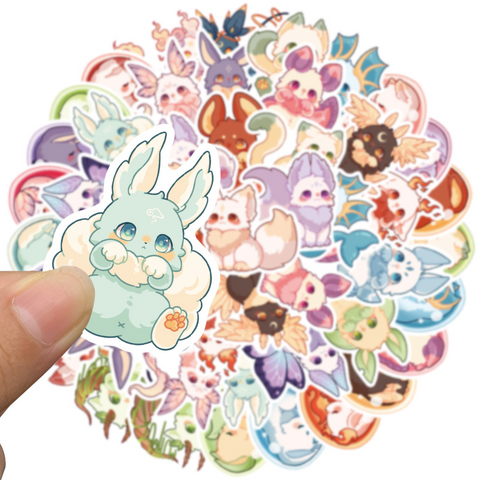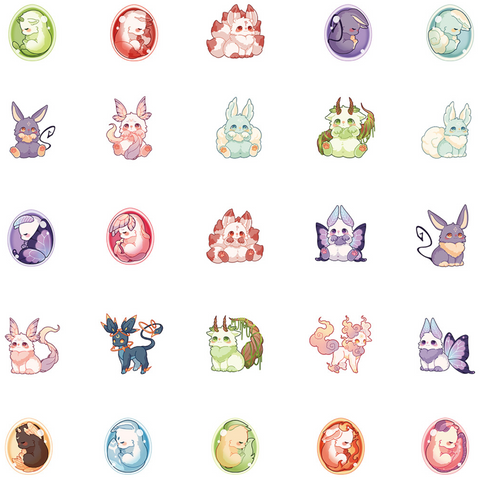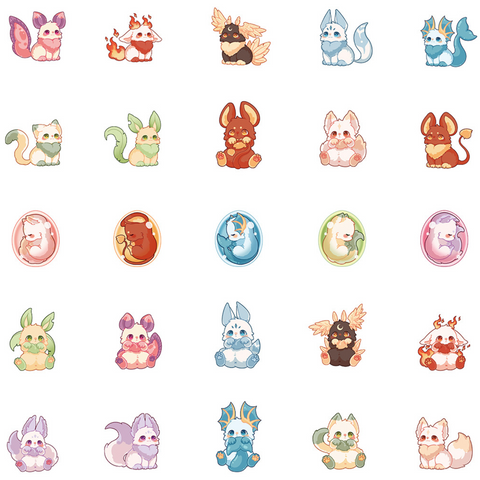 Midori Gifts
Cute Eeveelutions Vinyl Sticker 50pc
Are you an Eevee lover? Then these Cute Eeveelutions Vinyl Stickers are the perfect item for you! This 50pc pack features 50 adorable Eevee designs sure to make any fan smile.
Product Highlights: 
❣️Waterproof: Don't worry about your new stickers fading or peeling away because they are 100% waterproof! Bring life to your laptop, tablet, phone case, wall, and more with long-lasting vibrancy and color.

❣️Vinyl material: These Cute Eeveelutions Vinyl Stickers are made from a high-quality vinyl material - perfect for sticking and staying in place all day! Plus, removal is easy too – just peel away with no sticky residue left behind.

❣️Vibrant colors: Show off your love of Eevee with these vibrant 50pc sticker designs. The stickers come in a range of colors that will make any fan smile with delight.

❣️Easy Application: No need for scissors or glue when applying these stickers! Thickness provides great wrinkle resistance; perfect for decorating your creative little space at home or the office. A great gift idea for any Eevee fan out there!