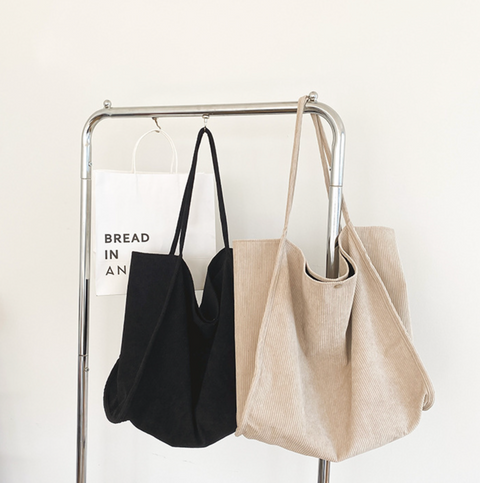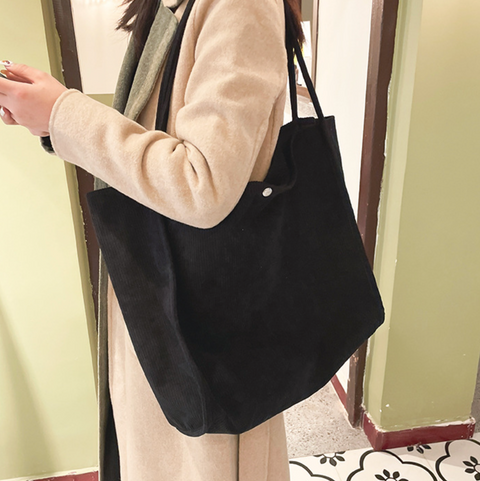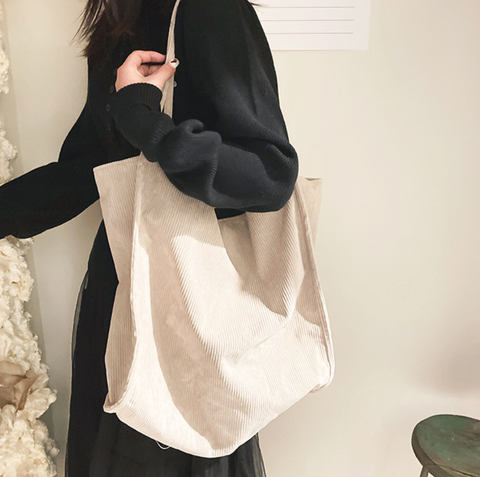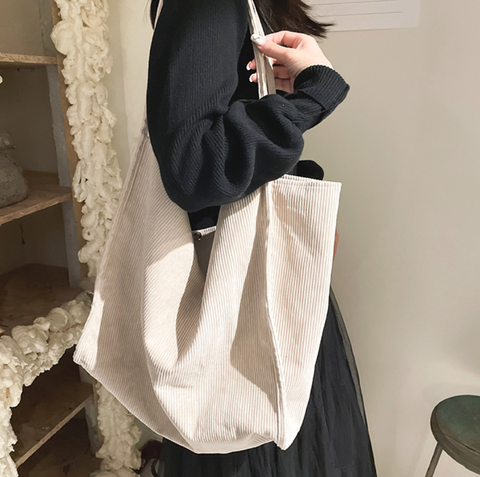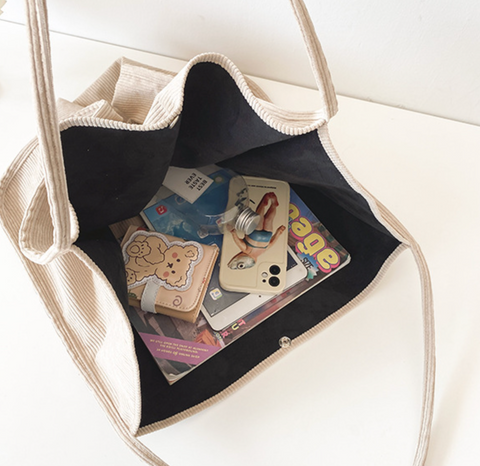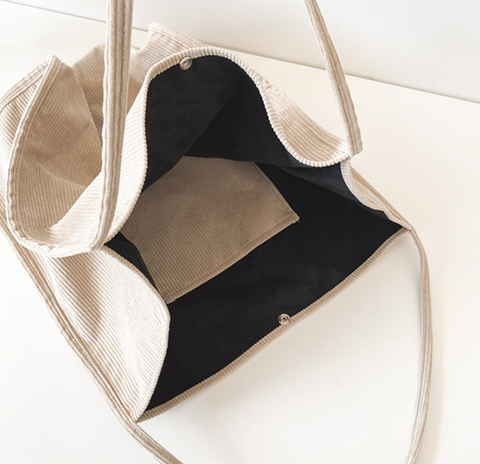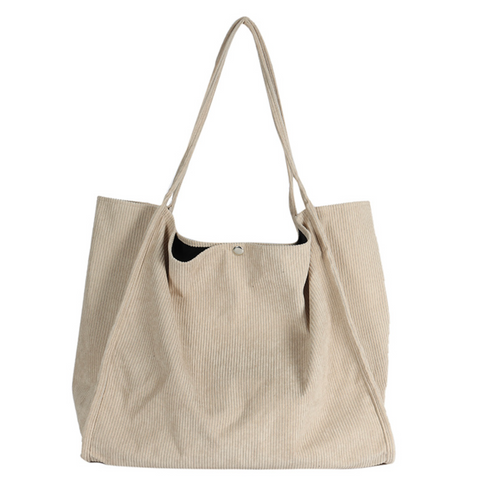 Midori Gifts
Cordoroy Tote
Introducing our adorable Cordoroy Tote! Whether you're running to class, out shopping with friends, or taking a day-trip to the beach, this tote is the perfect companion. Measuring at 41 by 42 cm and a depth of 23cm, it's large enough for all your day-to-day needs. It comes in classic Black and Khaki colors that will match any wardrobe.

But not only is this bag functional — it's also so cute! Its corduroy fabric gives off major 70s vibes and its handles are designed for supreme comfortability. You won't have to worry about lugging around heavy textbooks or groceries from store to store — let this Cordoroy Tote do it all!

Students living life on the go — don't pass up on this stylish must-have! Our Cordoroy Tote puts the fun in functional and makes every outing stress free and enjoyable.