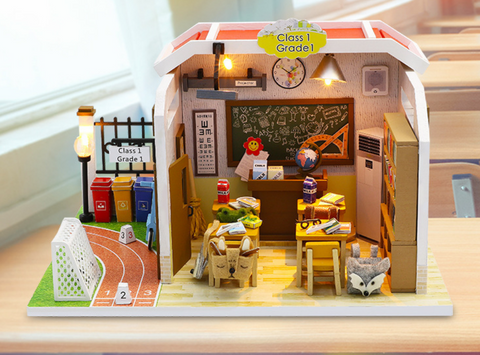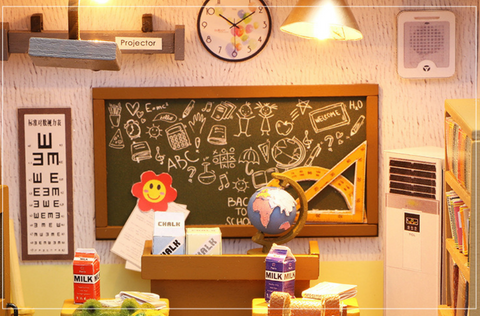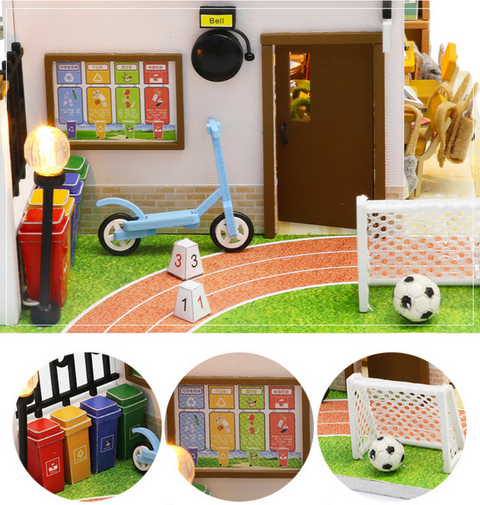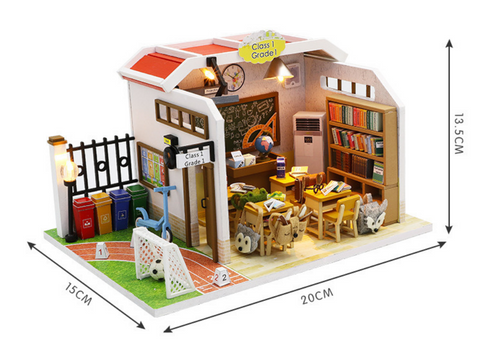 AinoKang
Class 1 Classroom DIY
Ring Ring, time for school! Build this charming primary class with all the sweet details!
Mini Model Crafts
Mini Model Crafts are a great exercise on dexterity and creativity. Not only do you complete a beautifully finished piece but it will make a beautiful statement piece in your home! Immerse yourself in the world of mini crafts!
All models include everything you need to complete the project. We do however recommend purchasing our Model Craft tools or investing some good precision tweezers and a crafting knife. These can be purchased through our store or any hardware/art store!
Specifications:
20 x 15 x 13.5 cm 
Completion time between 10-30 hrs
LED lights included