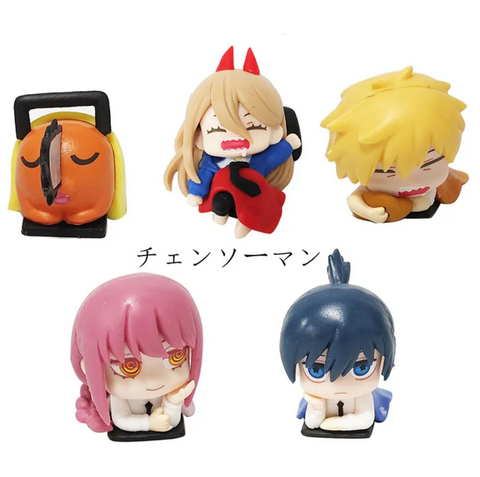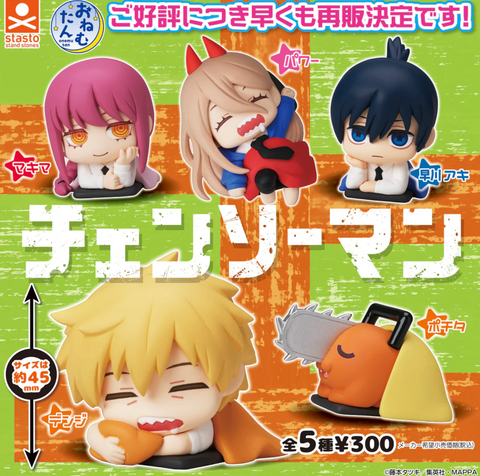 Midori Gifts
Chainsaw Man Sleeping Statues
Please choose your preference!
Welcome to the wonderful world of Chainsaw Dog Anime Sleeping Statues! Nothing brightens up a living space like an adorable set of sleepy characters. Each figurine is made with resin and measures 4 cm tall, so they are perfect for desks, shelves, or any other place you can think of. What's more, these little guys will always be there to keep you company and add a truly unique touch to your home decor.

With five character options available, you are sure to find one that suits your personality and style. They come in a variety of colors and each has its own unique features and expressions – some even come with sleeping masks on – so there will never be a dull moment when you have them about. Whether they're lined up along your mantle piece or placed next to your bedside table as night-time co-sleepers, these cute little statues bring a touch of sweetness to your belongings; just what every student needs!

We know it can be hard sometimes finding pieces for the home that won't break the bank balance but still look good; luckily the Chainsaw Dog Anime Sleeping Statues have got you covered! Get them today and liven up your living space in an affordable yet personable way.
We will do our best to find a statue that matches your preferences. We sometimes run out, but in those cases a random one will be chosen for you!