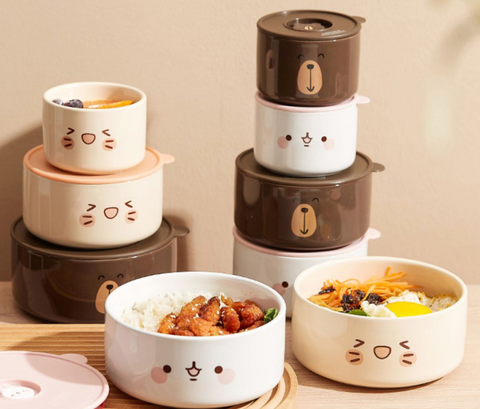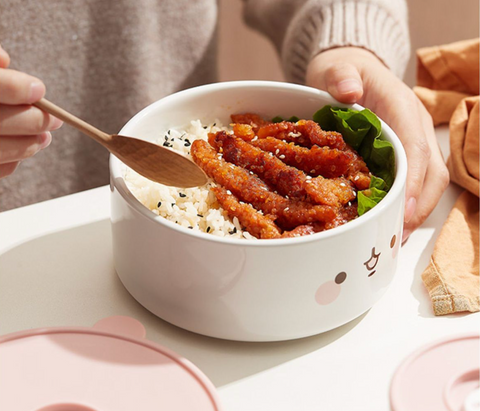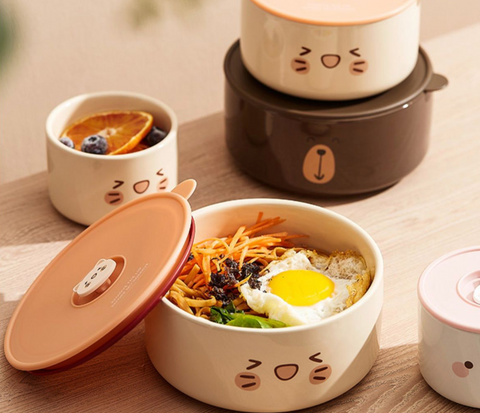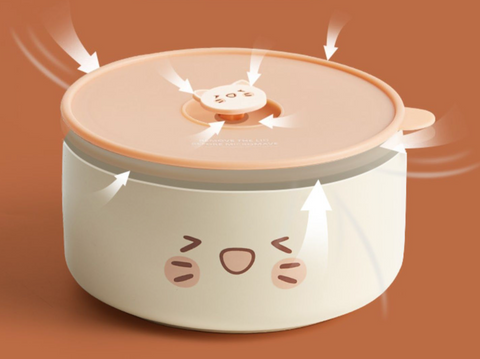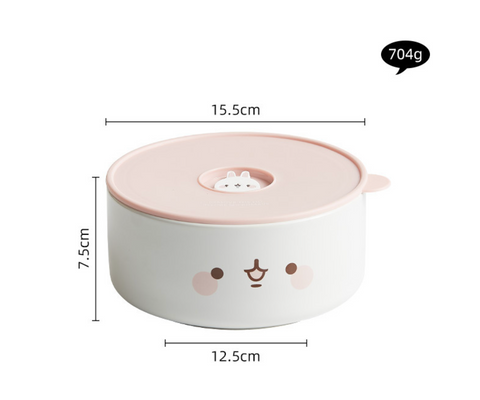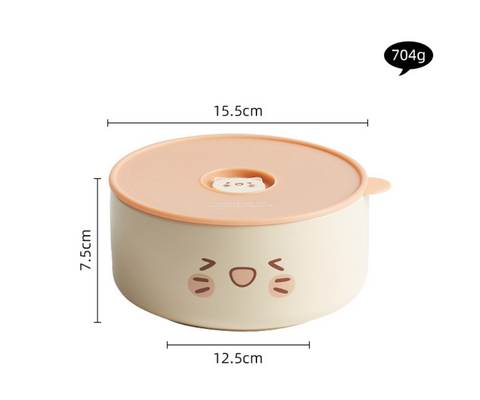 Midori Gifts
Ceramic Lunch Bowl
Make lunchtime a little more delightful with this charming Ceramic Lunch Bowl! Crafted from tough ceramic material, this beautiful lunch box has a silicon lid that forms an airtight seal to make sure your food stays fresh and secure. Plus, it's conveniently safe for the refrigerator, microwave, and dishwasher - making meal prep and tidying up a cinch!

Be sure to show off the personality of this special lunch box wherever you go. Adorned with a cute face in either orange or pink, it's sure to brighten up your day every time you open it. We won't tell if you don't…but we can guarantee you won't be able to resist its adorable charm! And at 12.5cm by 7.5cm, there's plenty of room for all your favourite eats––a great solution for busy days or lengthy mid-day meetings.

So why not treat yourself (or someone else!) to something so sweet? Whether it be for work or school––our Ceramic Lunch Bowl is just the thing to make that boring brown-bagging business seem extra magical!