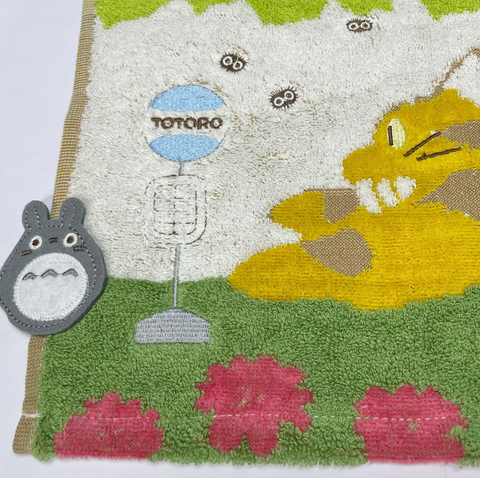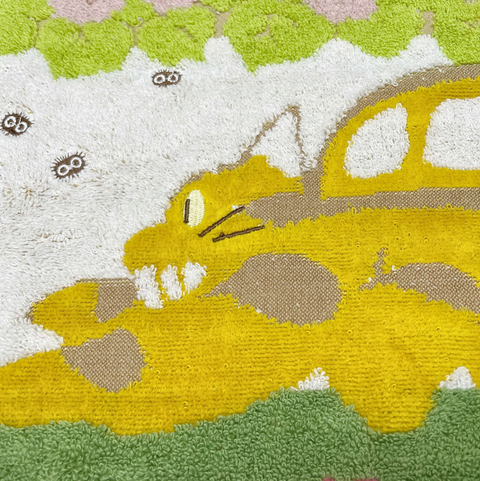 Midori Gifts
Catbus Stop Towel 60*120
Welcome to the Catbus Stop! Our beautiful Catbus Stop Towel is sure to bring a smile to your face. This one-of-a-kind hand-embroidered towel features an iconic design from the beloved Ghibli movie, My Neighbour Totoro: the Catbus approaching the bus stop in a peaceful daytime scenery.

Size isn't a problem with this towel; it's big enough to use as a bath or beach towel and still has plenty of cuteness left over! And don't worry about comfort – this 60 x 120 cm towel has been designed with extra softness and durability, so it'll feel just as good on your skin as it looks in your home. 

Don't let this fantastic offer pass you by! Buy our extraordinary Catbus Stop Towel today and bring the magic of My Neighbour Totoro into your home in style.