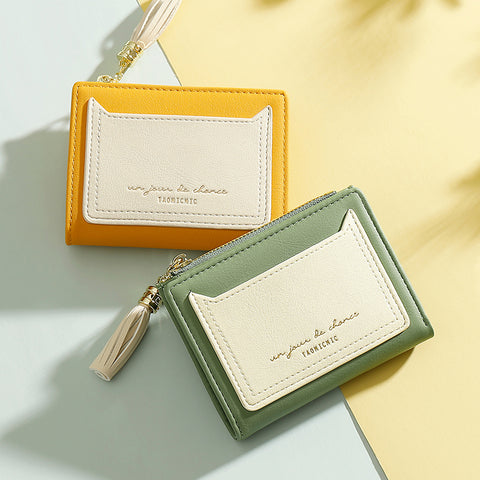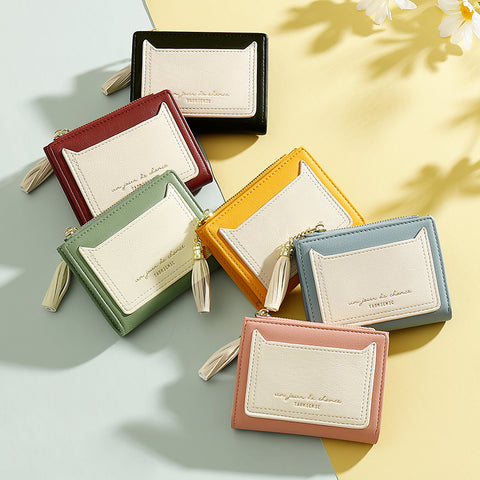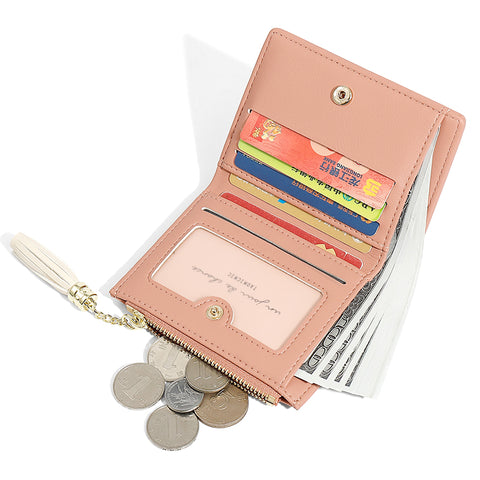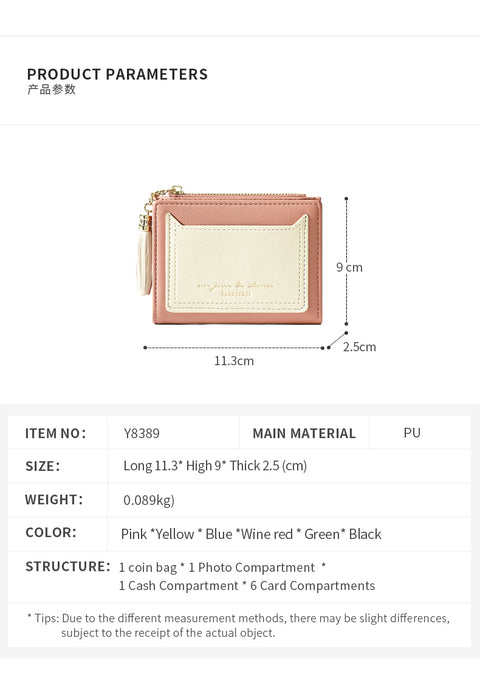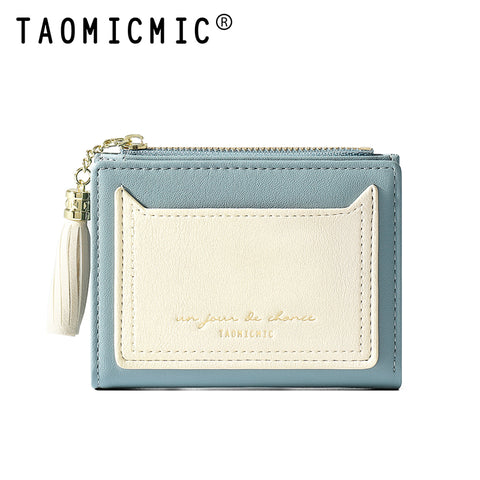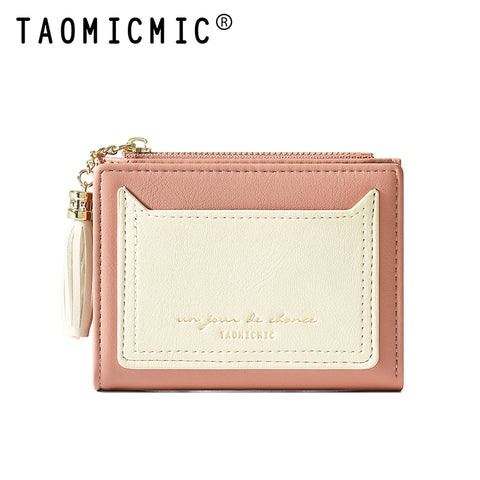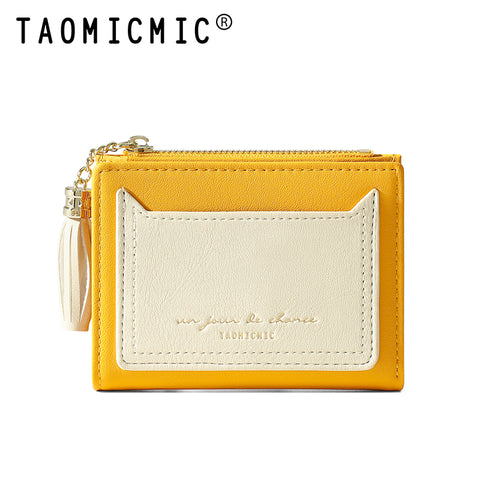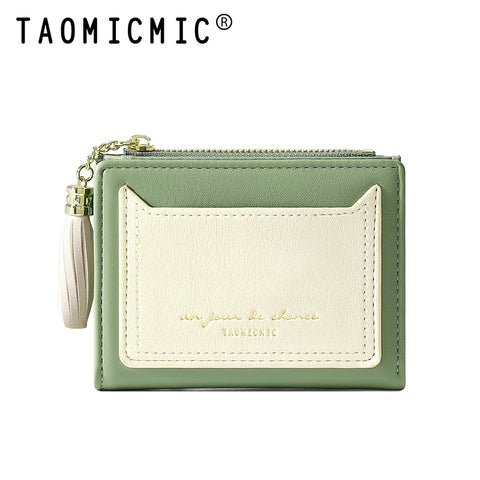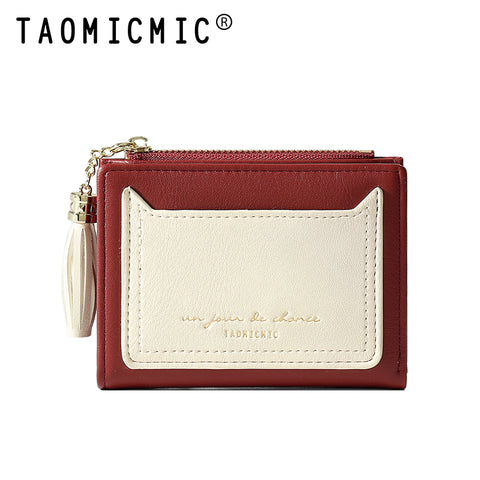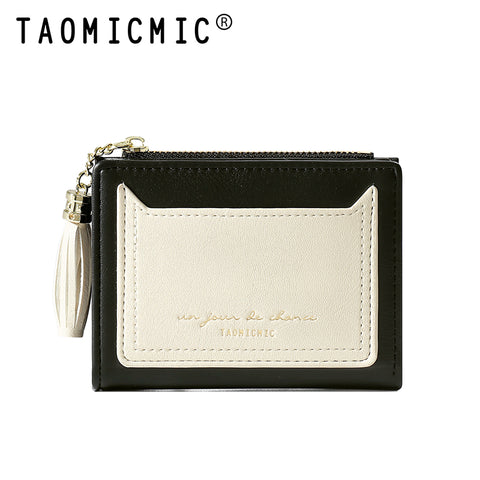 Taomicmic
Cat Tassel Two Fold Button Wallet
Introducing the most fashionable and cute cat two fold button wallet! This adorable accessory is the perfect combination of style and functionality. Coming in six unique color options, including pink, yellow, blue, red, green & black – you can choose a design that expresses your personality.

You'll love this wallet as much for its looks as its features; it measures 11.3 x 9 x 2.5 cm with ample storage space for all your things! Inside you'll find one coin bag, one photo compartment and two cash compartments to hold all your loose change. As well as up to six card compartments so you can easily take all the cards you need with you on the go.

Look no further than this Cat Tassel Two Fold Button Wallet for a functional and fashionable accessory that will be sure to turn heads wherever you go!