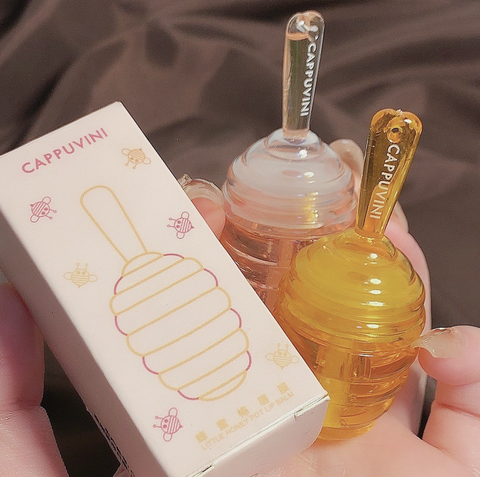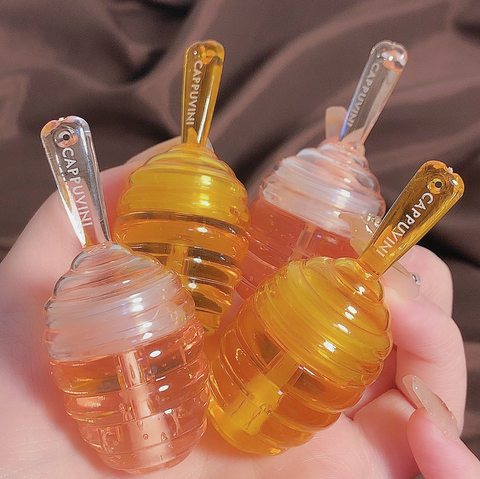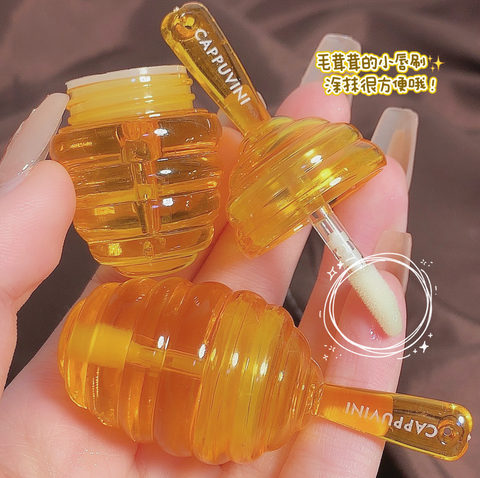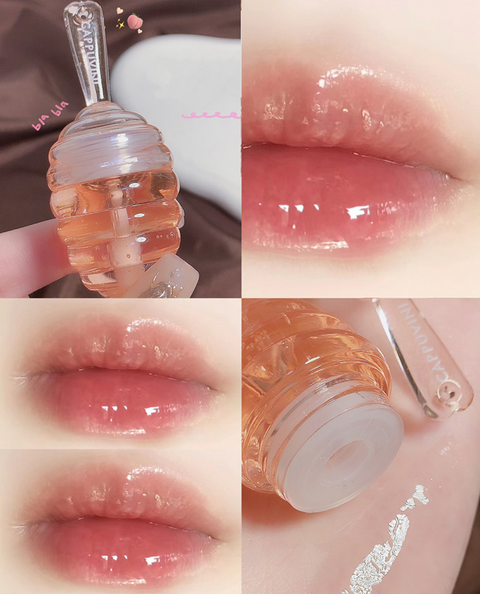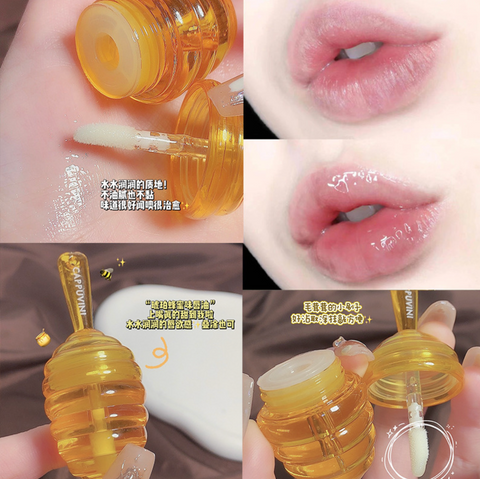 Midori Gifts
Cappuvini Lip Mask Oil
Introducing the world's cutest lip mask: Cappuvini Lip Mask Oil! This ultra-moisturizing lip oil will soothe and nourish your lips back to beautiful health. The best part is that it comes in the shape of a darling beehive – it just doesn't get any cuter than that.

Our lip mask oils are available in two scrumptious flavors – Peach or Honey – and you'll love how soft and gentle their application is. Just brush on a layer for an instant shot of hydration, and you'll immediately see an impressive improvement in the look and feel of your lips.

But don't just take our word for it - try out Cappuvini Lip Mask Oil today! Pamper yourself with this sweet treat, and enjoy supple, silky-soft lips all year round.