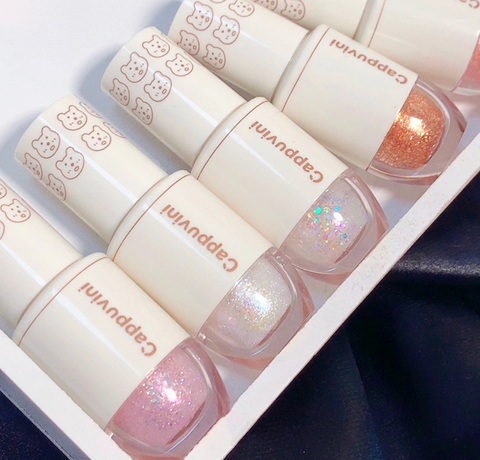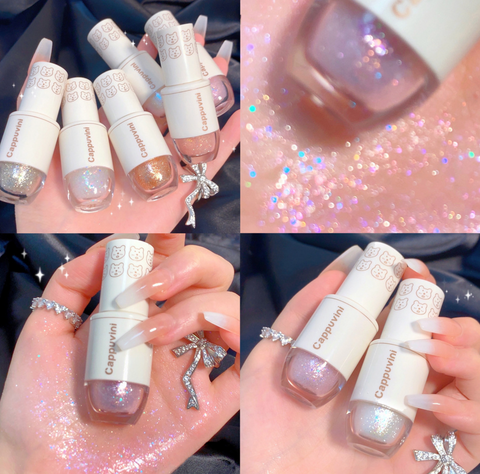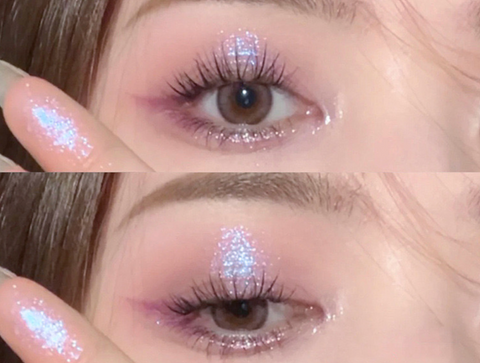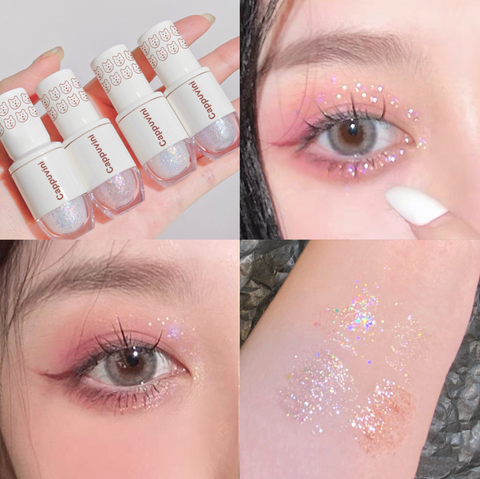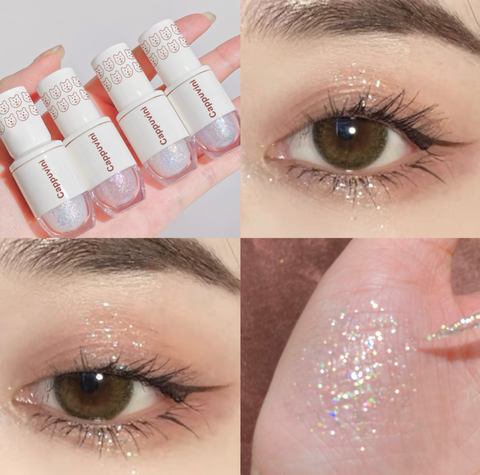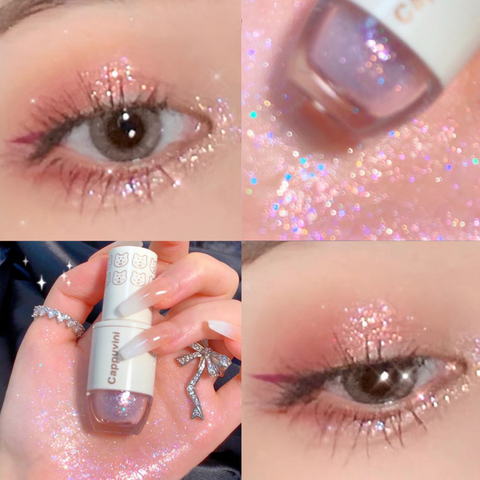 Midori Gifts
Cappavini Sparkle Sparkling Liquid Eyeshadow
Introducing Cappavini Sparkle, the newest liquid eyeshadow that will give you a show-stopping look! When it comes to beauty, nothing tops sparkle. It is long-lasting and incredibly easy to apply. Our Sparkle provides a perfect amount of shimmer and shines in 4 gorgeous colors.

Forget about brushes, pencils, and powder - with Cappavini Sparkle you need only one thing: your finger. Just dab it onto your eyelids with the soft application tip to enjoy a burst of sparkles for an instant glam look. But don't stop there: dab on your cheeks or collarbone for an all-over show-stopper of a look!

This luxurious glittery makeup looks different in any light –shines from every angle! So give yourself this magical experience and get ready for tons of compliments with Cappavini Sparkles liquid eyeshadow!