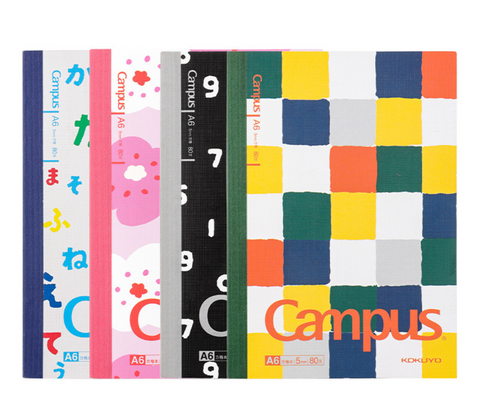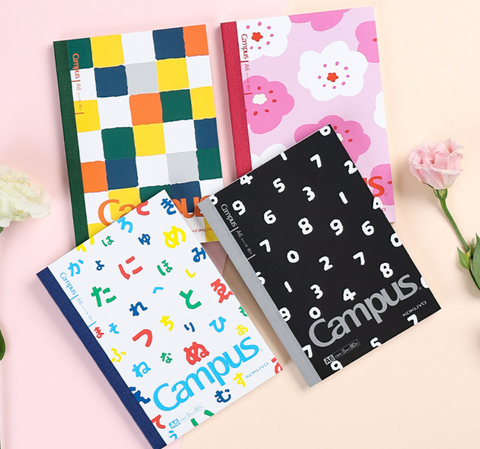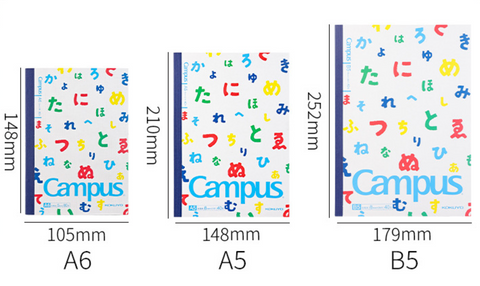 Midori Gifts
CAMPUS Sousou Lined A5 8mm Notebook
Please choose your preference!
Introducing the CAMPUS Sousou Lined A5 8mm Notebook! This notebook has been designed by the famous Japanese stationery company CAMPUS, so you know it's going to be good quality. It measures A5, and is perfect for students needing something stylish, practical, and convenient for carrying around campus.

This lined notebook is ideal for note-taking, from jotting down lecture notes to writing about summer break adventures. The lines are an 8mm size which will make it easy to remain organized as you write. And with 60 pages, there's plenty of space to contain all your notes and ideas! Not only that but it's made of environmentally friendly paper too, making sure you stay responsible while being productive.

So why wait any longer? Get ready to organize your studies with find and style with this amazing CAMPUS Sousou Lined A5 8mm Notebook - it won't disappoint!