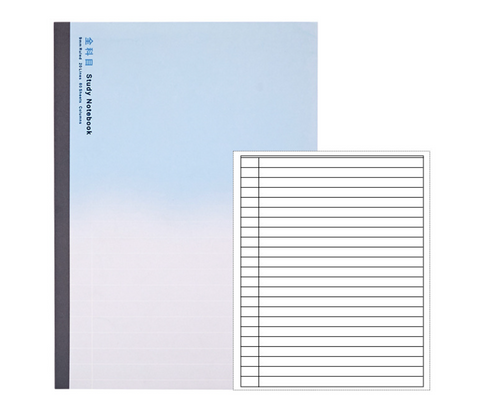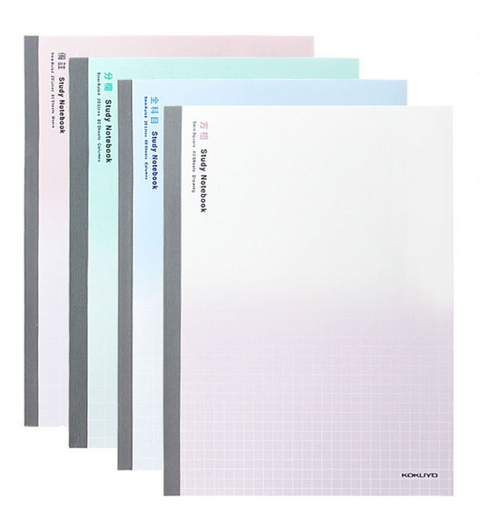 Midori Gifts
CAMPUS Cloud A5 9mm Checklist Single Notebook 80pg
Introducing the CAMPUS Cloud A5 9mm Checklist Single Notebook 80pg—a Japanese Campus Brand stationery must-have! Whether you're a busy professional, student, or creative thinker, this trusty checklist notebook is your wing man for hitting your to-dos and taking the pressure off.

The notebook has been designed with comfort and efficiency in mind; it's A5 size fits perfectly into a laptop case, backpack, or portfolio so it can always be by your side wherever life takes you. Plus, with 9mm spaced lines it allows more room for thought!

Writing things down makes any goal achievable and this notebook is here to help make that easy. On the left of each page are handy checkboxes so important tasks can be ticked off as you go. Don't let those mundane chores outstay their welcome — stay on top of them with this stylish book's beautiful ballpoint pen compatible pages, complete with 80 pages to jot all that great yet forgettable stuff we know you won't want to miss!

Make someone special smile by gifting them this essential tool of empowerment! They'll love its quality craftsmanship and sleek design. The perfect companion for getting organized - get yours now from our collection of awesome stationery items.